A weak currency is a good thing for cheapskate travelers. The process is simple: a country has a dire political or financial crisis. The currency crashes. And then -- bargain vacation! But as much as I like a bargain, I won't be going to Greece, Ireland, or Spain this summer. Contrary to what you might think, those countries don't represent value for US travelers.
A weak currency is often a key part of rebuilding a weak economy. It makes goods and services produced in a country cheaper, and that attracts business. In essence, a weak currency is a country's way of going on sale, no different from a retail store cutting prices to get customers in the door and move the merchandise out. That's why a weak currency isn't necessarily a bad thing.
Tourism is often the first industry to benefit from a weak currency. It also brings in money and creates jobs for people with a spectrum of skills, ranging from accounting to housekeeping. That's why I've found over the years that the first step to a cheap vacation is locating a country with troubles of one kind or another.
A financial crisis is best, because the problems rarely spill over to concerns for tourists. But even a little violence and mayhem can work for travelers with a higher risk tolerance. I wouldn't rent a car in Mexico right now, but a nice beach resort with professional guides? That, I can do, especially given all the deals available. Besides, I'm not going to bars frequented by the drug gangs, so I'm not going to run into them.
I honeymooned in Italy shortly after the assignation of a big crime boss and the election of a communist-friendly prime minister, Carlo Ciampi. The lire fell sharply, and I bought a lot of clothes. My family went to Iceland in 2009, after the bottom dropped out there. It was great -- lots of hiking over continental plate boundaries, lots of designer clothes on sale at boutiques that were going out of business.
Beach vacations in Greece remain pricey, even though the country is on the verge of going bust. A week of horseback riding and shopping for woolens in Ireland is an expensive proposition, too. The reason? Blame the euro.
Greece and Ireland can't devalue their currencies by managing interest rates or buying back bonds. The EU could manage the euro to reduce its exchange rate, but Germany and France aren't interested in becoming bargain-basement economies. Because overall supply and demand for the euro is very much driven by activity in the largest economies, Greece and Ireland have a problem.
World's Largest Economies

1

European Union

$14,820,000,000,000

2

United States

$14,660,000,000,000

3

China

$10,090,000,000,000

4

Japan

$4,310,000,000,000

5

India

$4,060,000,000,000

6

Germany

$2,940,000,000,000

7

Russia

$2,223,000,000,000

8

United Kingdom

$2,173,000,000,000

9

Brazil

$2,172,000,000,000

10

France

$2,145,000,000,000

11

Italy

$1,774,000,000,000

12

Mexico

$1,567,000,000,000

13

Korea, South

$1,459,000,000,000

14

Spain

$1,369,000,000,000

15

Canada

$1,330,000,000,000

16

Indonesia

$1,030,000,000,000

17

Turkey

$960,500,000,000

18

Australia

$882,400,000,000

19

Taiwan

$821,800,000,000

20

Iran

$818,700,000,000
The European Union, combined, has the world's largest economy. Germany is ranked sixth, with a GDP of $2.9 trillion. Greece is 39th, with $318 billion, just over 10 percent the size. Ireland is even smaller, at $172 billion. Because Greece and Ireland are held hostage by their overvalued currency, their recovery is slowed.
And I have to find my cheap vacation elsewhere.
The European Monetary Union is a huge experiment. The nations on the euro are responsible for their own national budgets, but they don't have any way to influence their currency. For a long time, Ireland, in particular, was a beneficiary. It's an English-speaking country with a high literacy rate, and the country used to have a desperately low standard of living. That made it an ideal low-cost location for companies that wanted to expand their operations. Back then, the Irish were happy to bring in those valuable euros.
Even in the United States, we tend to think of a weak dollar as a bad thing, but it has helped certain sectors of the economy. The US had 56 million visitors in 2007, before the financial crisis, according to the Department of Commerce's International Trade Administration. Last year, there were 59.8 million visitors. And this summer, my guess is that a lot of Germans are taking their valuable euros to the sweltering New York City streets.
In Ireland, meanwhile, the number of tourists arriving has dropped. The nation had 7.7 million visitors in 2007, according to the Irish Tourist Development Authority, and 5.9 million in 2010. Ouch! As for warm and sunny Greece, 14.9 million people showed up in 2010, down from 16.1 million in 2007. (The 2010 data for Greece isn't available, maybe because it's not very good.)
With a flexible currency, economic troubles in one sector can translate into bargains in some export sectors, especially travel. The euro is not a fixed currency, but it has a de facto fix for the smallest countries in Europe. That's limiting the options that Ireland and Greece have for recovery, and it's limiting my vacation plans.


The blogs and comments posted on Investor Uprising do not reflect the views of Investor Uprising, PRNewswire, or its sponsors. Investor Uprising, PRNewswire, and its sponsors do not assume responsibility for any comments, claims, or opinions made by authors and bloggers. They are no substitute for your own research and should not be relied upon for trading or any other purpose.



More Blogs from Ann C. Logue
There's a relationship between unemployment and inflation. High inflation, high employment. Low inflation, low employment. Guess what you can expect with jobs these days?
We're in a liquidity trap. The sad thing is: We didn't have to be here. Even worse: We're not getting out any time soon.
For bondholders, it doesn't matter if rates go up because of default, inflation, or economic activity. All that matters is that rates are going up, and that's bad for them.
Investors have three choices: Make a low-cost passive investment in a benchmark index, do some form of research, or resort to insider trading.
Resources to help you become a better investor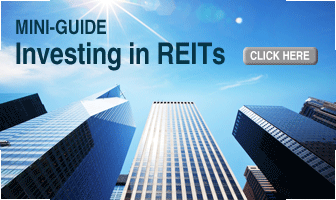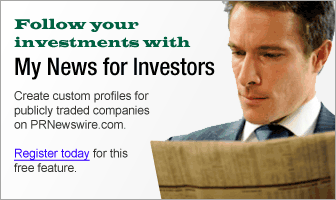 Investor Uprising on Twitter




25 market-moving companies we're tracking