Whether you're a high net-worth investor, or just hope to become one, there are perils that can derail your investment strategy. What good are savvy stock picks if you're constantly hemorrhaging cash?
Bryce Sanders, president of Perceptive Business Solutions in New Hope, Pa., says many people sabotage themselves by failing to plug the holes. Successful investors know it's not just the amount of money you make in the market, it's how much of that money stays in your account. To maximize your profits and maintain your peace of mind, avoid these seven common mistakes.
Underestimating the cost of health care:
Think health insurance is expensive now? The bite is only going to get bigger. "This is a major financial consideration," Sanders says. "Healthcare costs are rising substantially faster than inflation. What's it going to cost you going forward? What happens when your employer no longer covers you?" Make sure your investment strategy accounts for this.
Keeping up with the Joneses:
This is an insidious threat. It starts with a BMW and a bigger house and ends… well, it never ends. That's the problem. This threat requires constant attention because it can easily spin out of control. The years will go by fast, and you won't know where the money went. "The cost of keeping up with the Joneses can be especially compounded if a spouse isn't in agreement on spending," Sanders warns.
Ignoring property taxes:
Unless your house is paid off, your taxes are likely bundled with your monthly mortgage payment. It's easy to look the other way even as this expense climbs, especially in high tax areas. "Another mistake is maintaining excessive properties. Regardless of your net worth, property taxes can be a major drain on assets."
Living the same lifestyle on lower income:
A job change doesn't always result in more income. These days, many people are accepting lower-paying positions than they held in the past. The important thing is to adapt to economic realities. Problems occur when you try to maintain your lifestyle on lower income and subsidize your spending by cashing out investments.
Inadequate disability or life insurance:
It's something we don't want to think about until we need it. Although statistically it's a remote risk, if you get hurt, disabled, or killed, you or your survivors can be devastated. Make sure you have adequate coverage to protect yourself, especially considering the costs of long-term care.
Improper asset allocation by age:
You might still consider yourself an aggressive investor, but 45-year-olds don't have time to invest as capriciously as 25-year-olds. "It's important to reevaluate from time to time to make sure you have a strategy consistent with your age, risk tolerance, and retirement goals." You may be wiser, but you're less likely to recover from financial mistakes.
Not having emergency cash:
One of the biggest lessons you can learn from the recent market meltdown is that you have to be prepared for the unexpected. That means having an emergency account. While it's tempting to tap this account for the latest flat-screen TV or a relaxing vacation, it's more important to have a fund you can use to pay your bills if you lose your job or investments. "In the past, people recommended setting aside six months of living expenses, but that's really not enough today," Sanders says. "You should have enough to provide for your family for a year."


The blogs and comments posted on Investor Uprising do not reflect the views of Investor Uprising, PRNewswire, or its sponsors. Investor Uprising, PRNewswire, and its sponsors do not assume responsibility for any comments, claims, or opinions made by authors and bloggers. They are no substitute for your own research and should not be relied upon for trading or any other purpose.



More Blogs from Edward Klink
You can't buy paper savings bonds anymore, and you may not be earning any interest on the bonds you still hold.
You can lean a lot about the qualities of top investors by watching the TV show "Shark Tank."
Napoleon Hill's 1937 classic is a sensible, inspiring, easy-to-read primer that has proven invaluable to professionals for more than seven decades.
Research shows only two out of nine people are naturally comfortable taking chances with their finances
Resources to help you become a better investor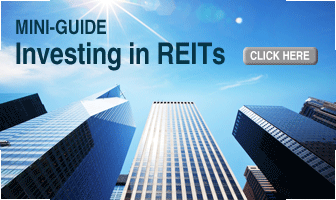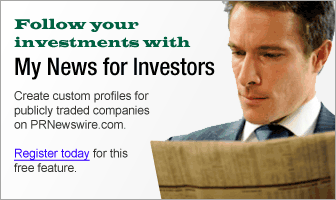 Investor Uprising on Twitter




25 market-moving companies we're tracking