Frankly, I was a bit disappointed in Gregory Zuckerman's article in the Wall Street Journal the other day. I have very high regard for Zuckerman, but I expected a bit of a larger target. The story, "Private-Equity Firms Forced to Evolve," certainly made some valid points about the recent change in that industry. But it left me a bit flat.
I felt like it hit a mark, but not the mark.
The idea that there will be change in private equity and the finance industry as a whole is kind of a no-brainer. The industry is facing major pressures -- everything from the European sovereign debt crisis and the regulatory environment, both there (Basel III) and in the US (Dodd-Frank), to the deleveraging of corporations and consumers. And those are just the obvious ones.
But what about the issues that are not so obvious?
An ancient kung-fu proverb says, "Not every tiger will pounce, but every tiger may pounce." The more interesting discussions, in my opinion, come from this question: What hidden tigers are waiting to pounce on private equity firms and the rest of the financial industry?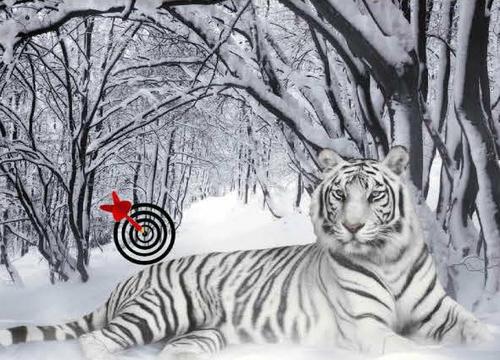 For those considering investing in the financial industry, here is one of the tigers that I've been thinking about:
SEC vs. Facebook
Everyone may be tired of the warnings about the impact of social media, but that doesn't make the warnings any less valuable. Many industries are heeding them and making large-scale efforts to understand and utilize the power of social media.
Macy's (NYSE: M) has a digital/social media department dedicated to reaching out to customers and building relationships. Nordstrom encourages employees to use various forms of social media, though it provides guidelines on how to network responsibly. Most interestingly, a logo that Gap Inc. (NYSE: GPS) unveiled in October received a strong enough social media backlash that the retailer did an about-face and reinstated its old logo within a week.
Sure, the finance industry has dabbled in social media with its retail customers. You can follow Chase on Twitter or Like Wells Fargo on Facebook. Bank of America (NYSE: BAC) even felt the sting of social media when Kristen Christian, a Los Angeles gallery owner, launched the Bank Transfer Day campaign on Facebook to protest a proposed $5 debit card fee. After "listening to customers," Bank of America decided to drop the fee.
That's fine. But what about the other parts of finance, such as capital markets, through which companies raise debt or equity? This is a vital part of the finance industry, the very magma on which the tectonic plates of capitalism shift.
All the activities of finance firms, including communications through social media, are heavily regulated by agencies such as the SEC and the Financial Industry Regulatory Authority (FINRA). Failure to comply with these regulations results in heavy fines and/or cease-and-desist orders, no matter what effects these rules have on the profitability or efficiency of the institutions.
Both the SEC and FINRA have provided some guidance on the use of social media. In January 2010, FINRA published its Regulatory Notice on Social Media Websites. This month, the SEC published Investment Advisors Use of Social Media. Unfortunately, the guidance provided so far by these and other regulatory bodies is far from complete and leaves a lot of gray area.
Please note that I am not taking a side on the ongoing "to regulate or deregulate" debate. However, regulation by definition means added complexity. In business terms, complexity means higher expenses.
Financial institutions are left in a precarious position. Do they flout regulatory warnings and openly participate in one of the most potent innovations in customer communications, information exchange, and sales opportunities in recent memory? Do they forgo participation in fear of dire regulatory consequences? Do they tiptoe through the ambiguity to find the best of both worlds? Will Michael Bloomberg and his magical terminals swoop in and provide an enhanced social media experience within the regulatory framework?
Whatever the case, from a complexity and expense perspective, this is a large tiger for the financial industry to face.