Yesterday, I told you about some positive news on the US economic front. But don't get lulled into a sense of false security. Keep your eyes on warning signs like these -- they could signal trouble ahead in a fragile economic recovery. There are still a lot of dangers to navigate.
FedEx (NYSE: FDX) announced that it will park some aircraft and reduce its workforce, and it has scaled back its forecast for global economic growth from 2.9% to 2.3%. When shipping companies scale back, it is a sign of economic slowing, not expansion.
Gasoline prices continue to rise. So far this year, they are up 60 cents a gallon, which represents a drag of about $100 billion on households. The weather-related drop in heating costs has sheltered the economy from the full effect of rising fuel prices, but as we move into the travel season, these prices are likely to hurt consumers. The rising conflict between Iran and Israel could be devastating to oil prices and the global economy, and the outcome is impossible to predict.
The 2003 tax cuts are set to expire at the end of 2012. That will likely inhibit economic growth and investments, because households will have less disposable income. We once again face a situation on Capitol Hill that will likely keep businesses and individuals guessing until the last minute about what taxes will look like after December 31st. The continued uncertainty is a headwind to growth.
Fiscal cuts are by necessity kicking in at the federal, state, and local levels. Deficit spending inevitably has to be reined in, and the mandatory "cuts" due to the debt ceiling debacle will activate in 2013. Though these cuts are necessary, they will hinder economic growth in the near term. We do believe that, in the long run, reduced government spending is a tailwind to the economy. (A great historical perspective on this topic is This Time Is Different by Carmen Reinhart and Kenneth Rogoff.) We could see a 3% to 4% hit to GDP next year from this fiscal withdrawal, and it would not be surprising to see a recession in the first year after an election as the new kids on the DC block want to get any pain over well before facing reelection.
A recession in Europe and slowing Asian economies are likely to lead to a contraction in US exports, which would be a headwind to GDP growth.
Last week, the S&P 500 experienced the largest weekly drop of the year. The 30-year Treasury yield experienced its largest improvement of the year, and gold moved back into the green for 2012. Volume remains exceptionally weak, indicating a lack of conviction by investors in the bull run. On the other hand, the low volume (with its lack of selling pressure) makes it easier for the Fed to buoy the markets with interventions. Corporate insiders don't seem to share this enthusiasm for their own company stock. The ratio of insider sellers to buyers has surged from 5:1 in January to 14:1 in February to 35:1 in March! Perhaps they know something that other market participants don't?


The blogs and comments posted on Investor Uprising do not reflect the views of Investor Uprising, PRNewswire, or its sponsors. Investor Uprising, PRNewswire, and its sponsors do not assume responsibility for any comments, claims, or opinions made by authors and bloggers. They are no substitute for your own research and should not be relied upon for trading or any other purpose.



More Blogs from Lenore Elle Hawkins
Forget about business growth as long as the future of tax rates remains unclear, regulation continues to expand in unpredictable ways, and legislation keeps creating increasingly onerous burdens.
Real wages continue to fall, unemployment remains a problem, and housing isn't recovering. This is no time to give up on gold.
The equity markets had the best quarter since 1998. But guess what? That's where the similarities end.
The fragile US economy is showing sparks of life. But don't hold your breath for any raging recovery.
Resources to help you become a better investor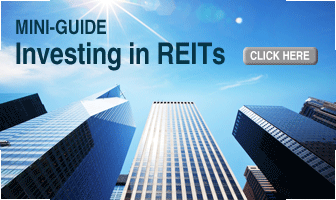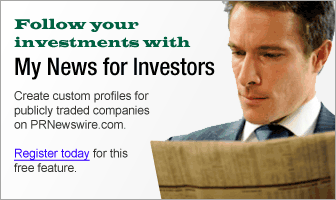 Investor Uprising on Twitter




25 market-moving companies we're tracking