Yesterday, I told you about some positive news on the US economic front. But don't get lulled into a sense of false security. Keep your eyes on warning signs like these -- they could signal trouble ahead in a fragile economic recovery. There are still a lot of dangers to navigate.
FedEx (NYSE: FDX) announced that it will park some aircraft and reduce its workforce, and it has scaled back its forecast for global economic growth from 2.9% to 2.3%. When shipping companies scale back, it is a sign of economic slowing, not expansion.
Gasoline prices continue to rise. So far this year, they are up 60 cents a gallon, which represents a drag of about $100 billion on households. The weather-related drop in heating costs has sheltered the economy from the full effect of rising fuel prices, but as we move into the travel season, these prices are likely to hurt consumers. The rising conflict between Iran and Israel could be devastating to oil prices and the global economy, and the outcome is impossible to predict.
The 2003 tax cuts are set to expire at the end of 2012. That will likely inhibit economic growth and investments, because households will have less disposable income. We once again face a situation on Capitol Hill that will likely keep businesses and individuals guessing until the last minute about what taxes will look like after December 31st. The continued uncertainty is a headwind to growth.
Fiscal cuts are by necessity kicking in at the federal, state, and local levels. Deficit spending inevitably has to be reined in, and the mandatory "cuts" due to the debt ceiling debacle will activate in 2013. Though these cuts are necessary, they will hinder economic growth in the near term. We do believe that, in the long run, reduced government spending is a tailwind to the economy. (A great historical perspective on this topic is This Time Is Different by Carmen Reinhart and Kenneth Rogoff.) We could see a 3% to 4% hit to GDP next year from this fiscal withdrawal, and it would not be surprising to see a recession in the first year after an election as the new kids on the DC block want to get any pain over well before facing reelection.
A recession in Europe and slowing Asian economies are likely to lead to a contraction in US exports, which would be a headwind to GDP growth.
Last week, the S&P 500 experienced the largest weekly drop of the year. The 30-year Treasury yield experienced its largest improvement of the year, and gold moved back into the green for 2012. Volume remains exceptionally weak, indicating a lack of conviction by investors in the bull run. On the other hand, the low volume (with its lack of selling pressure) makes it easier for the Fed to buoy the markets with interventions. Corporate insiders don't seem to share this enthusiasm for their own company stock. The ratio of insider sellers to buyers has surged from 5:1 in January to 14:1 in February to 35:1 in March! Perhaps they know something that other market participants don't?
Cautious optimism

tokyogai
3/29/2012 10:09:33 AM
I agree that there are many soft spots in the current economy and recovery. These are indeed troubling, but not yet a reason to throw in the towel and become a full fledged bear. I would, however, be very cautious right now and would consider pullig back a little to watch and wait. Thanks for the thorough analysis.


Maybe it's too soon to become a bear, but it may be prudent to get close enough to hear what the rumbling is all about, don't you think?


Re: Cautious optimism

tokyogai
3/29/2012 12:36:56 PM
I have loaded my bear gun-- just in case.


Re: Cautious optimism

chapAnjou
3/31/2012 12:45:11 PM
"I have loaded my bear gun-- just in case."
@tokyogai- hahaha. Seriously, man! I share your cautious optimism too. Thing always have a way of working out and the economy will eventually get fully on its feet. Whether this happens sooner rather than later is the main focal point of concern, but the fact remains that it's going to happen eventually. It's not like economic ebbs and flows are new occurrences.


Interestingly enough, the market pattern of 2012 so far is almost identicaly to 2011. We made a new high but it was a marginal new high. The market topped last year in April.

But the Fed is so vigilant any real downside I'm sure will be met with more money printing.



Scott,

I don't know what I am more worried about-That the Fed is so "Vigilant" about protecting the Stock market(from correcting) or the fact that Inflation is almost certain to spike like crazy once QE3 is announced.

And the PHD Clowns who inhabit The Federal Reserve will again claim to be "surprised" and "Shocked" when Gasoline Prices cross $6/Gallon....

Good thing is that the end-game is coming in any case.

We are going to see people in the street taking down the Federal Reserve very soon.

Either they do it or the rest of the world will do it for them.

This just in from the BRICS [Brazil+Russia+India+China+South Africa] Summit in New Delhi,India.

We are looking at ways to eliminate the US Dollar entirely as the medium of exchange between us.

http://www.bbc.co.uk/news/world-asia-17545347

But until we see concrete action from these nations,which together account for 33% of Total World Trade;there will be no change in the current behavior of the Federal Reserve.

After all,it was John Connally who said the US Dollar is our Currency but Your problem...This time around, I won't be surprised if we see some real action from the BRICS if QE3 happens in April.

http://en.wikipedia.org/wiki/John_Connally

Regards

Ashish.



I am more confident after reading what Ray Dalio has to say about it. He is much smarter than I am, and he is one of the greatest fund managers of all time.

http://www.economist.com/node/21549968

I have come to the conclusion that many have: With the size of the debt and the deleveraging, they've decided to deal with it through managed currency devaluation. Obviously it has its risks but those in the deleveraging camp (Dalio and Gundlach) have been spot on on how this will play out.

As I wrote in the market report the way to play this as an investor is to slowly buy high-quality stocks at opportune time and hedge inflation with precious metals and select commodities. I think this is the only way forward.



Scott,

Undoubtedly Ray Dalio is one of the smartest men in the Financial Space.

He and Jeff Gundlach have got more calls right than most over the last 5 years or so especially regarding the Deleveraging sceanarios going ahead.

I also agree wholeheartedly with what you say here ,when you recommend buying High Quality Stocks(at the right Dividend Yields) and hedge it with Gold.Oil and Plain Vanilla Cash .

This is the best way to combat the managed currency devaluation which America is forcing upon the world.

The only thing is-What happens if these devaluation gets out of hand?

Since Crude Oil and most commodities are priced in US Dollars today-The spillover from QE always enters these markets.

And this is where things get most dangerous.

Its one thing to say the Price of Gold will rise by 20% because of QE3,but if you say the Price of necessities like Rice,Bread or Vegetables will rise by 20% because of QE3.Thats when things become most dangerous.

Global Instability and Wars are returning back on the horizon Soon-Thanks to Ben Bernanke and the Federal Reserve.

Ashish.



Of course inflation is the price we pay to avoid depression.

They are two evils, and the leaders and politicians have decided the former is better than the latter.



Scott,

In continuation of my points on Inflation, Mike Krieger has just released a fascinating newsletter. Must read.

Ashish.

-------------------------------------------------------------------------------

Here is an exerpt:

From Mike Krieger of KAM LP
China is a topic on which I have differed greatly from many analysts and macro commentators with whom I generally share a similar economic philosophy.

...in the aftermath of the implosion in the West there was still this notion that China was ok. That they had figured it out and were about to take over the world. This concept was furthered by the very robust bounce back that they had compared to the weak recoveries in the Western world. Nevertheless, I was extremely disturbed from day one by the manner in which they were going about achieving this recovery.

First of all, almost none of it was related to a sudden preeminence of currency strength based consumption that would have potentially allowed the economy to actually restructure. In fact, the yuan stopped appreciating relative to the dollar in July 2008 and didn't begin strengthening again until June, 2010. the interim, the Chinese did absolutely nothing to restructure and instead went on a Keynesian orgy of stimulus packages and fixed asset investment. Million person cities with no one living in them were built seemingly overnight. The biggest mall in the world was built and there was no one shopping in it.

I saw all of these things and immediately called them out on it.

Make sure you read the whole report!

Ashish -- can you do me a favor? You need to edit most of the article down below and provide a link to the original content. That is fair use. Otherwise you are stealing from the author.


I edited this @Scott and @Ashish, and linked to the original.



Scott,

If you couple what Mike Krieger has to say about China(see post below) ,with what I had to say about India earlier

I have a really bad feeling we are heading for the Mother of all Depressions in the near future.

Ominous Signs indeed.

Ominous.

Ashish.



I have no idea what will happen in China. It is clear that many of their economic "miracles" were manufactured by state spending. This has forced huge amount of debt upon some companies and municipalities. It is clear that China is slowing and I personally believe the real estate bubble is collapsing there. But because it is a centrally planned economy it's possible that they can paper over the troubles for years and years.

Also, ironically, China has also achieved lots of growth by printing tons of money. A little-known fact is that China is actually printing money fast than America! Now they are trying to battle inflation by tightening up. Will this lead to disater? I don't know. They have tons of foreign reserves and lots of flexibility in what they do.

Ultimately I think the transition to a new internal-consumption model in China will benefit N. America. In fact it already has as you can see investment is now flowing back into N. American markets.



Scott,

Whats your Viewpoint on the other Big Growing Economy India?

I hope I have given you a reasonably accurate account through my posts here on IU about the headwinds Growth in India(especially Consumption Driven Growth) faces.

I was listening to the Govt estimates and assumptions they made when calculating their budget for the next Fiscal Year(1st April 2012-31st March 2013);and they are expecting Crude Oil Prices(Brent) to Average $115/Barrel throughout that time.

However,if we do get QE3 on schedule(April 2012) as you estimate;then Brent Crude could very easily go much-much higher(I am looking at Average Prices of $135-$150/Barrel).

In that case all Fiscal calculations that the Govt has made in India will go awry.

What they are hoping for is that Crude Oil corrects to around $90/Barrel[I don't expect that to happen in the next fiscal Year].

But its interesting when you look at the Number of nations/Blocs who are visibly slowing down today.

The US,Eurozone,The UK,China,India,Australia & Japan.

With the other Resource exporters(South Africa,Brazil,Canada,Russia,New Zealand,,Smaller nations in Africa) ,OPEC exporters & Korea, Tawain, Phillipines(component exporters ) heavily dependent on exports to China we are looking at an epic slowdown of Global Proportions.

Not looking Good so far and I doubt QE3 is going to make any difference over the course of the year(except kicking the can further down the Road).

Ashish.

P.S Resource Markets are already signalling their sceptism about the possibility of QE3(and whether it will help the Long-term chances of the Economy).





@Ashish,

Frankly I am no expert in India (I leave that to you). I know they are benefitting from many of the trends of developing markets -- and bringing technology and innovation to 1 Billion people.

My basic understanding of the Indian economy is that it has always been hobbled by the somewhat messy and complex Indian government, which introduces corruption and many barriers to business. Correct me if I'm wrong. If they could remove some of those issues I bet India has the potential to rival China.







Scott,

I could'nt have said it any better!

If Red Tape could be slashed sharply(like the one State in India which everyone within and outside India admires-Gujarat);then India will boom beyond all expectations.

After all,Entrepreneuers are a well respected class in India throughout History(unlike in China).You just get out of their way and Natural trends(like positive demographics & Healthy Private sector Savings) will ensure a healthy 8-9% growth rates for atleast the next decade(if not more).

Only problem is-If you slash buearacrats and Government officials-What will they do???

A clear majority of them are parasites on the Indian economy(just like elsewhere) and do not do anything productive for the Economy or for value creation.

And its impossible to fire them(even for proven Corruption or incompetence issues).

I have seen a revolutionary model in operation in the Gulf State of Dubai-Anyone who wants to open/operate a business is granted a License to operate one automatically on application.

Only after 120 days of operation,do you have to prove that you are meeting all the Govt regulations and requirements.[Its a well-known fact that the first six months to one year are the most difficult part of starting any Business;can you Imagine what will happen if the Govt totally ignores you during that time???]

Revolutionary Thought is'nt it?

Can you imagine what that will do for New Business???

Businesses will boom like there's no Tommorow and the Job Gains that will create will be enormous.

Regards

Ashish.



Deutsche Banks thinks the Economy has turned decisively lower.

back2basicz
3/29/2012 12:17:40 PM
Lenore,

This just in from Deutsche Bank.

"


As can be seen in the chart above, using this basket the beat:miss ratio for January was a fairly solid 55%:42% (3% in line) before improving to a strong 65%:35% in February. March, however, is seeing a rise in misses with the ratio now running at 37%:56% (7% in line) with 27 out of 31 releases now in. Regional manufacturing surveys and some housing related data are leading the misses in March. Indeed in February we saw all regional surveys (NY, Philly, Richmond, Chicago Fed, Kansas, Dallas, Chicago PMI) better relative to market consensus. We will get the Kansas Fed data today and Chicago PMI tomorrow, but we have so far seen misses in Richmond, Chicago and Dallas Fed surveys this month. In terms of the housing market, existing home sales, the house price index, pending home sales, and new home sales all disappointed in March while all of these (except for new home sales) were better than expected in February...

"



With the better than expected weather in January-February pushing demand forward there ,the numbers for the rest of the year are sure to dissapoint.

Is it time to book profits and head back for cash?

Quite possibly,Yes.

Ashish.


Re: Deutsche Banks thinks the Economy has turned decisively lower.

Scott Raynovich
3/29/2012 12:41:29 PM
Economic numbers do appear to be weakening a bit.

My sources say many expect further weakness in April to be met with more accomodative action by the Fed in the April meeting.


Lenore Agreed, the signs may have some positive undercurrents but the overall world macro environment remains challenging to say the least. We are far from out of the woods and the market is very fragile.



Everyone has a right to an Education but this is getting ridiculous!!!

back2basicz
3/30/2012 10:54:26 AM
Guys,

I believe everyone should have the chance to move ahead in life by educating themselves but this is starting to get ridiculous.

Americans are starting to Take Education loans so that their kids attend Kindergarten in Private Schools(in huge numbers)!!! And they are hoping that the risk pays off with Scholarships at University Level.WoW!!!

http://www.smartmoney.com/borrow/student-loans/student-loans-on-rise--for-kindergarten-1332957614617/

Funny thing is a Significant number of these are people with High Incomes(over

$150,000/Year).

More Wow!

And on the other side we see State Universities threaten to Cut enrollment,Raise Fees unless Income Taxes are raised substainally,while continuing to build Billion Dollar buildings they don't need!!!

http://www.sfgate.com/cgi-bin/article.cgi?file=/c/a/2012/03/20/MNPL1NN1KR.DTL

http://californiawatch.org/higher-ed/public-universities-plow-ahead-construction-despite-tight-budgets-15273

This comment was most enlightening...

"The universities seem to treat this like a birthday gift or something," said Richard Vedder, director of the Center for College Affordability, an independent national research organization. "But there is a pain associated with the maintenance of these new buildings."

This was really funny-The University builds a new Medical School and then realizes it has no funds to operate it.

And what about the Students themselves ??? Most of them are saddled with Thousands of Dollars in Student Debt;which they then struggle to pay off in this tough economy.According to the Federal Reserve ,Student Debt has now crossed USD 1 Trillion in America.Yes,ONE TRILLION DOLLARS. That's more than Credit Card Debt.

As a result of this massive Debt(from massively over-priced education) they are forced to delay the other neccesary purchases in their lives(like Getting a Home,Buying a Car) or even getting married and raising a family.


Oh what does this have to do with the Economy???

Everything.

Remember that Education(alongwith Healthcare and Shale Gas exploration) are amongst the few Growth sectors left in this economy.

Regards

Ashish.


Re: Everyone has a right to an Education but this is getting ridiculous!!!

chapAnjou
3/31/2012 12:30:57 PM
"Americans are starting to Take Education loans so that their kids attend Kindergarten in Private Schools(in huge numbers)!!! And they are hoping that the risk pays off with Scholarships at University Level.WoW!!!"
@back2basicz, defining this as a risk is the perfect way to describe it, but as you said yourself, the majority of families doing this are high-income families. So in that sense, I'm sure it doesn't quite feel like risk.
Having said all that, it doesn't change the fact the kindergarten does almost nothing for the growth of a child (in my opinion). The key is that your kid learns to be social with his/her peers and the only way to do this in the best environment is to have the kid go to a normal school with normal (i.e. diverse) classmates.

Economic and social implications

impactnow
3/31/2012 12:19:46 AM
Ashish-I think all Americans agree the high cost of education is stifling our economy on many levels but there needs to be some level of intervention regarding the tuition increases at colleges and universities in order to fix the problem. Today people take on these ridiculous loans because a college education is like a high school education was years ago, so getting a degree from a prestigious institution tends to garner better job opportunities and the opportunity of associating –knowing others that will become leaders and provide the linked in opportunity. It's a complex social issue with significant financial implications and you are right its starting in Kindergarten. My area has elementary schools with 18,000 per year price tags.



Re: Economic and social implications

back2basicz
3/31/2012 4:48:40 AM
Impactnow,

There is a way.

Just shut-down the Department of Education and remove Federal Loan Guarantees for College Loans.

Then watch the Fun as Universities have to genuinely compete for Students by offering the best and most cost-competitive services.

This is the Ron Paul way of doing things.

Its simple and brutally effective in bringing down the Student Loan Debt burden that Americans have to face today.

Too bad,Ron Paul is badly trailing in the Republican Nomination polls....

But then,I can dream,Can't I?

Ashish.


Re: Economic and social implications

mInvestor
3/31/2012 11:19:07 PM
@Ashishi,

That's a great idea. It's going to solve many problems.






Re: Economic and social implications

chapAnjou
4/4/2012 12:27:00 PM
"Just shut-down the Department of Education and remove Federal Loan Guarantees for College Loans.

Then watch the Fun as Universities have to genuinely compete for Students by offering the best and most cost-competitive services.

This is the Ron Paul way of doing things."

@Ashish, I don't know if you were saying this as a negative statement or a positive one. I'm assuming it was said as a positive statement, in which case I have to wholeheartedly disagree. Your ideas are such a dramatic change that I highly doubt any elected official would be able to pass these things without so much opposition that the bill would be in limbo for years.

I think it's an interesting concept, I just doubt that all it would take is a person to be elected for it to come to fruition



Re: Economic and social implications

back2basicz
4/4/2012 12:46:55 PM
Anjou,

I can dream can't I?

The Message Board I started here on IU talks about these issues in great details

http://www.investoruprising.com/messages.asp?piddl_msgthreadid=244605

We have a choice today,we either become a Total Nanny state (where the State takes control of all assets and then proceeds to allocate them to the Highest Bidder and in the most inefficent fashion) or we take Control back and put it back in the hands of Individuals-I prefer to decide what is best for myself,rather than have the Govt foist some crazy idea on me.

Unless you are prepared to accept that there is something wrong with the current system,you will not be able to change it.

Also,the time for small/incremental changes in America's debt burden has passed.

Unless we are prepared to see massive change in the way America goes about its day to day affairs we are heading for a Debt default of Gigantic proportions.

For more on this please see

http://www.thedailycrux.com/Article/39936/US_Treasuries

http://dragonflycap.com/2012/04/03/the-day-the-music-died-for-bonds/

http://www.economicpolicyjournal.com/2012/03/wilbur-ross-long-term-bond-bubble.html



Regards

Ashish.


Re: Economic and social implications

chapAnjou
4/9/2012 12:42:29 PM
@Ashish,

While I think your ideas are drastic (and not in a bad way), I am in complete agreement that it will take drastic change to shake things up. Perhaps I'm in the minority, but I personally feel like my voice doesn't matter in anything dealing with politics...hence why I'm probably not the best person to talk to about these kinds of things haha.



Re: Economic and social implications

back2basicz
4/9/2012 3:52:18 PM
Anjou,

Way too many Americans think like you do today.

That,their Vote and Voice does not matter.And I dont blame them after all this are the same people in DC who have repeatedly destroyed our Hopes of a better future for ourselves and our children one after another,After another.

But that does not mean we should stop trying to make our voice heard.

This is the only way to force these people who control the levers of power to change ther behavior.

It has to happen,One small step at a time.

Ashish.


Re: Economic and social implications

chapAnjou
4/10/2012 11:21:58 AM
That's a very good point Ashish, and I hate thinking that I'm contributing to the general politcal malaise (even if it's the smallest of contributions). I totally agree with you though that if people stop trying, then of course there will never be any change.

On a good note (for me at least), I don't have any political/religious leanings, so I'm perfectly fine taking a "whatever happens, happens" approach.


You know, @chapAnjou, if you hate thinking you're "contributing to the general politcal malaise (even if it's the smallest of contributions)," you could force yourself to change that. If sane people don't vote, only the fanatics will decide the future.


Re: Economic and social implications

chapAnjou
4/10/2012 11:35:42 AM
I wouldn't exactly group myself under "sane people", haha, but you're very right Noreen. The problem is the contradicting feelings I have when it comes to politics...part of me hates what's going, the other part doesn't care enough to do anything.

When it comes to politics, it just seems that everyone's a fanatic in one direction or the other.


I understand--it's hard to shake the feeling that it will all be more of the same no matter who gets elected. But maybe there is a one in a million chance that one person will really make a difference.


Re: Economic and social implications

cat tail
4/10/2012 12:11:38 PM
The political system really does make you feel disenfranchised. I guess the only reason I vote is because I refuse to let the inmates run the asylum. Like it was noted early, we can't just allow the people on the fringes -- right or left -- to have a voice.



Re: Economic and social implications

back2basicz
4/11/2012 9:03:11 AM
Cat tail,

we need more independent voices like you in charge and voting big time for political change.

Otherwise November is Gonna be a Battle between the White Obama(Romney) and the Black Obama....

No real change is going to come from either candidates.

Romney in particular will just take us further and further to a disastrous war with the Iranians from which there will never be any Good news coming out.

http://mojoe.msnbc.msn.com/_news/2012/04/06/11054920-zbigniew-brzezinski-romney-is-playing-around-with-matches-on-iran

If Gas Prices at $10/Gallon is Good news,then Yes Romney is the right man for DC.

My only hope for Sanity is most of those Crowds were meant to rally the war-mongers amongst the Republican Party.

Otherwise,its curtains for the American Growth story as we know it.

Regards

Ashish.


Re: Economic and social implications

chapAnjou
4/11/2012 12:38:02 PM
"...

we can't just allow the people on the fringes -- right or left -- to have a voice."





@cat tail, but isn't this the point of a democracy? That every group has a say in what's going on? It's like the whole issue where everyone pines for Freedom of speech until someone says something that upsets them haha.



In my opinion, everyone should have a voice. I'll disagree with about 95% of anything that's being said, but that doesn't mean they shouldn't be heard.



Re: Economic and social implications

cat tail
4/11/2012 12:59:42 PM
chapAnjou, maybe I was unclear. I'm not saying anyone should be denied a voice, even fanatics of one brand or another, What I'm saying is that unless all the other people -- who fill in the spectrum between the most extreme proponents on the right and left -- also make their voices heard, then the results are skewed.


Re: Economic and social implications

chapAnjou
4/17/2012 12:14:47 PM
@cat tail...whoops! Sorry about that...looking over your comment again, I completely see what you were saying.

I was in full "rant mode" when I replied to your comment!

Now that my crazy hat is off, I agree with what you were saying...everyone should have a voice but let's minimize the fringers. After all, at the end of the day, the majority should be the ones being served.


Re: Economic and social implications

chapAnjou
4/11/2012 12:50:28 PM
@Noreen,

In an effort to stem all of my negativity, let me just say that your best case scenario is exactly what I want to see happen. I think it is possible for the voice of the few to trump the voice of the many.

Honestly, all I care about is that me and my family are happy and enjoying life...that seems to be the case these days, so I'm not too bothered with what's going on in the background.



Re: Economic and social implications

back2basicz
4/11/2012 8:55:17 AM
Anjou,

To get an understanding of what happens when Intelligent People get disinterested/disenfranchised from the whole political process(which has been happening in America for the last Three-Four Decades,a little after JFK became the President);Take a Look at Germany under Hitler.

Don't Forget Hitler was democratically elected.

Or Closer home,just check out the crazy stuff our own Government in America is doing (and has been doing for the past few decades);particularly with where they spend Taxpayers Money.

http://www.youtube.com/watch?v=4PQvGecMg6Q&feature=relmfu

http://www.youtube.com/watch?v=B5faReUdN50&feature=relmfu

http://www.infowars.com/30-stupid-things-the-government-is-spending-money-on/

http://www.newworldorderwar.com/50-facts-about-america-that-should-blow-your-mind/

In particular some classics that I love include-

1)Paying American Farmers 2 Billion Dollars (Yes Two Billion);

to not

Farm their Land;

2)Paying Pakistani Farmers 30 million Dollars to Develop better Mangoes...

3)The Useless Health Department plans to spend 500 million Dollars on Research trying to find out why Children can't sit still.

4)100,000 Dollars on a Celebrity Fruit Promotion show in Indonesia!!!

Read the full list on Infowars.

Initially I found the list so funny I had to double-check to verify its veracity.

When I did Verify,I realised that the Government needs to Shut down with Immediate Effect ,the respective Departments of Health,Education & sharp cuts in Militiary Spending-If the Japanese,Germans,Koreans and the Arabs want us to be their Policemen-Then start paying us for the Privilige-How does USD 75000 per every Single American Soldier we deploy overseas sound??

Which is why my position was so strong when I made my first post here.

Thing is its one issue,if The US Government had the money for this programs.Today,we clearly don't.We are running Budget Deficits as far as the eye can see and Printing Money to

pay Interest

on our Debt.

I already know what will happen if we slice these useless items of our Budget-The US Dollar will strengthen and once again,we will move onwards towards becoming a Real Economic Superpower(as Capital starts returning to America) because of faith that the US will not default on its Debt.

Regards

Ashish.




Re: Economic and social implications

chapAnjou
4/11/2012 12:44:38 PM
@Ashish,

I know this wasn't your whole point and I'm just focusing on a very tiny piece, but I'm just thinking aloud:

Was the election of Hitler to office in Germany the result of the intelligent choosing not to do anything and letting the loonies run the asylum? Or was it a case of the intelligent being just as intelligent as ever and voting in a man they believed would deliver their country from the economic hell that it had fallen into?

Hindsight is a wonderul thing in this case....it would be one thing if:

a.) Hitler had run on the platform of: "will commit atrocities for the greater good"

b.) intelligent people did nothing

c.) extremists voted him into power

but I don't believe that's how it all worked out.



Re: Economic and social implications

back2basicz
4/12/2012 3:04:28 PM
Anjou,

Quite right.

Actually,Hitler was voted in on a platform to stop Hyper-Inflation that was prevalent in Weimar Germany.

Initially,the Intelligent was very much with him as he moved to restore Germany to its past Glory which was lost in World War I;it was only later (sadly much-much later) when they realised the full extent of his madness did they decide to stop supporting him.

By then,however it was too late....

In Today's Europe you are unlikely to such a sceanario repeat itself;for the simple reason that Germany today already owns all of Europe(which falls under the Eurozone).

Quite Ironic,What Hitler could not achieve even after sacrficing Millions of lives,the Euro accomplished without even a shot fired(yet).

Regards

Ashish.


Something to think about

chapAnjou
3/31/2012 12:41:19 PM
Thank you, Lenore for this article. It's frightening to think about the economy falling apart the way it did not too long ago, but it's also good to think about these things now. I found the part about the 2003 tax cuts particularly troubling and something that hadn't even crossed my mind.

Do you see anything that can be done to offset the removal of these tax cuts?



If you want to see surreal, follow the election in France, where the socialists are giving Sarkozy a run of for the money. In fact the latest proposal has his opponent raising the highest tax bracket to 75%!

It is amazing to me that after everything that has happened in Europe a politcian comes along to say we haven't had enough of it! We need more government spending and higher taxes! Amazing.



Re: Election in France

back2basicz
4/11/2012 9:35:20 AM
Scott,

On The Latest news from the French Campaign Trail,I hear that Francois Hollande had to back-pedal on his 75% Wealth Tax proposal;primarily because of Pressure from his country's footballers-Who all Threathened to leave(and play elsewhere in Europe) if this Tax was implemented.

More here,(its in French so you might need to use Google Translate)

http://www.lefigaro.fr/sport-business/2012/03/02/20006-20120302ARTFIG00448-football-la-taxe-hollande-pourrait-faire-perdre-1-milliard.php

No matter how Socialist a Politican is in Europe,He dare not mess with his country's footballers.

That's like a death sentence for his Political Career.

Regards

Ashish.

P.S But Yeah I get your basic idea-Europeans would rather someone else paid for their benefits rather they hunker down and accept the fact that they need to work harder for less Income & Benefits need to be slashed sharply.

Demographics(which are declining very,very sharply in most of Europe) is an inescapable trend(it also does'nt help that they are vehemently anti-Immigrantion).

Spain's next in line-Raise Taxes in A recession

http://globaleconomicanalysis.blogspot.com/2012/04/slow-road-to-hell-spain-entertains-vat.html

Who was the smart dude,who said the Definition of Insanity is Doing the same thing again and again and expecting Different Results????

But then we have Clowns like Paul Krugman-The Fed needs to ease further!! We have'nt eased enough .LOL!!!



@Noreen and @ashish

It's amazing to me that the political takeaway from the European situation is that France needs to go further to the left to vote for more taxes and more social programs? Is that some kind of deathwish? What about that has worked out well for Europe?

What's scary about European politics to me (and I have experienced it living in European countries several years of my life) is that during times of duress, the Nationalistic and Socialistic tendencies rise. Historically, that has not been a good recipe for success (Hitler, Mussolini, Stalin, e.t.c.)


It's France, What can we say?


Re: Election in France

Dex
4/18/2012 5:18:11 PM
LOL! Good food, iffy politics.



Re: Election in France

back2basicz
4/18/2012 5:32:40 PM
Scott,

I was reading an Interesting Article on France recently(also in the FT if I remember correctly).

http://yaleglobal.yale.edu/content/france-source-its-own-problems

Which talked in Great Details about the LeMonde Poll,which basically said 82 per cent of all French said that Globalization is bad for Jobs in France and only 22 percent believe Open markets are a good thing for France,

This inspite of the fact that France is not as well-connected with Global Trade Flows as say Germany,The Netherlands or UK[Imports+Exports as a percentage of GDP is much Higher in these countries].

http://www.lefigaro.fr/flash-eco/2012/04/11/97002-20120411FILWWW00589-la-mondialisation-negative-a-82-ifop.php

Why is that so?

Lack of Social Mobility ,Social Cohesion and no history of Free-wheeling Capitalism -

Outside of Football and Cinema;France has struggled to integrate Minorities into its Society.In fact,the Politicians never lose any oppurtunity to blame Immigrants for all the problems the country faces.

I have lost count of the number of Times Sarkozy (a member of the elite all his life)himself has called Immigrants-parasites,etc,etc.

Compare that with say the US or UK and you will know what I mean.

For instance suppose Obama would have called Mexicans/Chinese/Indians -Thieves or parasites who are here to steal our Jobs-Do you think he would Last as President for even one term?

In contrast,Sarkozy does this time and again in France and No one bats an eyelid.

Also,France has a history of constantly devaluing its currency ( primarily to fund its Deficit Spending) and borrowing Funds from its Central Bank to bridge its deficits.This was allowed as long as France had its own currency.

Today that is not possible-Hence these pressures are building up in this fashion on the Relationship between France and the Eurozone-In fact I wont be surprised if France just quits the Eurozone altogether after Hollande wins.

Its the easiest way for them to fulfill all the populist proposals currently on the table from both Candidates for President today.

The only difference this time around will be that The Wave of Hyper-Inflation the French people will face will be so massive that all and any Pension/benefit promises will not be met.

Eitherways,Revolution is coming to France and the French are not the least bit prepared for it.

Regards

Ashish.







Ashish,

I wish I had the answer. I lived and studied in France when I was younger, and there are many elements I enjoy about French culture (2 hours lunches, fine food and wine, for example), but the French culture can also be very self-involved, inward looking, and xenophobic.

Of course America has its own problems but one of the things I've always been most proud of is our open and capitalistic nature, providing opportunity for anybody and everybody. Unfortunately I see nationalism and xenophobia on the rise in this country as well. I hope it's just a short-term trend. It's always ugly to me when people start to blame all their problems on outsiders.

Scott



Re: Election in France

back2basicz
4/18/2012 6:06:11 PM
Scott,

As someone who has been in both countries ,Trust me on this-America makes Immigrants feel much-much more at Home than France.

America is far,far ahead of France in terms of the Kind of Respect for Free-Markets, Capitalism, Entrepreneurship,Skills ,Innovation,Democracy,Independent Thought and most importantly Individual Liberty today.

Sure there are pockets of isolationism/Xenophobia in America too[The South East in particular can be very troublesome for Immigrants] but nobody in America puts Immigrants in Ghettos the way they do in France.

America simply needs to go back to its roots,especially how the Founding fathers envisaged America to be.And everything will be Super-cool again!!!

Regards

Ashish.









Re: Election in France

back2basicz
4/12/2012 3:00:23 PM
Scott,

The Economist is actually running a Debate on this very issue currently.

Its called "The House believes the Political Class is failing in France".

And Guess what? Your Winning;By more than 80% of the Vote!!!

http://www.economist.com/debate/overview/226&sa_campaign=debateseries/debate101/alert/round/closings?fsrc=nlw|dbt|4-11-2012|1357329|36312584|



The Cool thing is most of Economist's audience is European/liberal.

Still they also think that France has gone too far with its silly processes.

Regards

Ashish.


Re: Election in France

chapAnjou
4/17/2012 12:24:03 PM
@Ashish and @Scott,

It's nice to see a little sanity makes its way into political discussion, isn't it? Now is not the time for a country to stubbornly hold on to a system that is simply no longer viable. If the politicians want to do business as usual and business is obviously failing to a horrific degree, then it's time to find some new candidates that will change things up. This is a very scary/pivotal time for France, I hope they come out of relatively unscathed.


Yesterday's FT reported on the surprising support for Jean-Luc Mélenchon, a former Socialist minister and Trotskyite, who represents the "Left Front," a grab bag of lefties including the Communist party.

Mélenchon's policies are to the far left of even Hollande's proposal to tax income above €1 million at 75%. He wants to rescind the new EU fiscal discipline treaty, raise the minimum wage from €1,200 to €1,700 a month, and confiscate all income above €360,000 a year. His campaign "is an outright rejection of the austerity policies pursued across the European Union, including France, in response to the sovereign debt crisis."

But the thinking is he gets more than 10% of the vote and takes third place, Hollande may need his support to win the second round and may have to promise the Left Front a role in his government.



Re: Election in France

back2basicz
4/18/2012 5:55:45 PM
Noreen,

I wrote about this issue here

http://www.investoruprising.com/messages.asp?piddl_msgthreadid=247623&piddl_msgid=617125#msg_617125

If this man wins(or is in a position to influence The Winner) ;I for one would not be the least bit surprised.

In fact the only thing that will stop those proposals from becoming Law is that it would cause France's Highly paid World Class footballers to flee the country (for the UK,Spain or Germany)-And if you mess with their Footballers,the French get Very,Very Angry.

Its so easy to blame other people for all your problems when things are not going your way(which comes so easy to the French).

Think about it,in a rational economic environment;the French would have restructured their Auto Industry by closing Unviable plants,but they refuse to do so in the name of maintaining jobs-This by the way is the problem in the entire Continent-Sales are falling all over Europe ,while production continues to be extremely High& its not like French Cars are beloved in other parts of the world...

So logically,the French will have to reduce Production or cut Prices to compete on the Global Car Market.

Regards

Ashish.






The blogs and comments posted on Investor Uprising do not reflect the views of Investor Uprising, PRNewswire, or its sponsors. Investor Uprising, PRNewswire, and its sponsors do not assume responsibility for any comments, claims, or opinions made by authors and bloggers. They are no substitute for your own research and should not be relied upon for trading or any other purpose.



More Blogs from Lenore Elle Hawkins
Forget about business growth as long as the future of tax rates remains unclear, regulation continues to expand in unpredictable ways, and legislation keeps creating increasingly onerous burdens.
Real wages continue to fall, unemployment remains a problem, and housing isn't recovering. This is no time to give up on gold.
The equity markets had the best quarter since 1998. But guess what? That's where the similarities end.
The fragile US economy is showing sparks of life. But don't hold your breath for any raging recovery.
Resources to help you become a better investor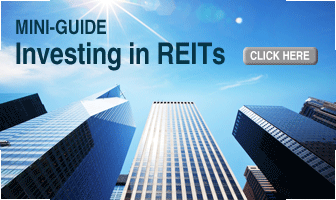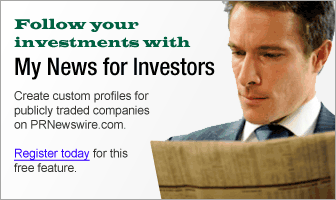 Investor Uprising on Twitter




25 market-moving companies we're tracking