Investor Uprising is the individual investor's no-nonsense guide to global business trends and investment ideas. Tying together expert commentary, fundamental analysis, and on-the-ground reporting, we discover the best opportunities to make money in the global markets. Sponsored by PRNewswire and operated by UBM, Investor Uprising's community of contributors reaches millions of potential business readers around the world.

Investor Uprising is constantly at work providing high-quality investment news and analysis about the leading business developments in the world. By joining the site you'll have access to:
Premium content: Focused on news, company profiles, special reports, and investment education guides for individual investors.
Member-only community: Network with thousands of your peers in our member-only community where you can participate in forums and blogs, share investment ideas... join the industry conversation.
Events: Get invited to special online and live events.
Industry newsletters: Stay current with our weekly email newsletter.


Noreen Seebacher
Editor in Chief
Noreen Seebacher has been a business journalist for more than 20 years. A New York City based writer and editor, she has worked for numerous print and online publications. Her work has appeared in The New York Times, the New York Post, New York's Daily News, The Detroit News, and the Pittsburgh Press. She co-edited five newsletters for Real Estate Media's GlobeSt.com and served as the site's technology editor.
She also championed the commercial real estate beat at The Journal News, a Gannett publication in suburban New York City, and co-founded a Website focused on personal finance. Through her own company, Stasa Media, Noreen has produced reports, whitepapers, and internal publications for a number of Fortune 500 clients. When she's not writing, editing, or Web surfing, she relaxes in an 1875 Victorian with her husband and their five kids, four formerly homeless cats, and a dog.


The blogs and comments posted on Investor Uprising do not reflect the views of Investor Uprising, PRNewswire, or its sponsors. Investor Uprising, PRNewswire, and its sponsors do not assume responsibility for any comments, claims, or opinions made by authors and bloggers. They are no substitute for your own research and should not be relied upon for trading or any other purpose.



Telecom-equipment maker Ciena is a stock trader's dream, as long as the timing is correct.
The FTC is offering a $50,000 cash prize to the person or group that can come up with a solution to those annoying robocalls.
Akamai is in the middle of four significant tech trends.
John Malone of Liberty Media will be taking over Sirius XM satellite radio when the existing CEO Mel Karmazin steps down. What's it mean?
Demand for students of the humanities exists, despite widespread aspersions on the discipline.
Resources to help you become a better investor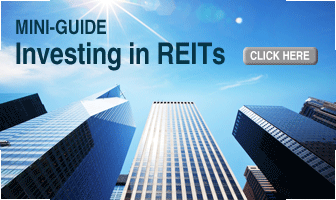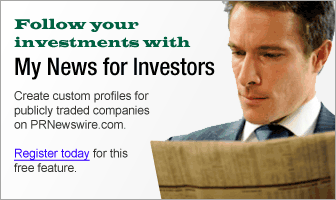 Investor Uprising on Twitter




25 market-moving companies we're tracking