Apology accepted -- though, really, none was needed! Whether personally or from a corporation, for me, the key is sincerity: If someone concedes "I screwed up, I'm really sorry," and means it, that's often all I need.

The problem is too many corporations spend so much time arguing about how something happened or why that the sorry gets lost -- think BP et al. Just say you're sorry, and mean it, dang it!



Thanks for being cool with things. About sincerity, how do you put a value on sincerity? If the CEO of JetBlue uses YouTube to apologize (which he has done) and sounds sincere, how do you know if he will keep to his word?


What you do now is what matters

tokyogai
1/27/2012 9:46:12 AM
An apology is one thing and can be easily accepted. the true test of a man is what he does after the apology- does he really try to right the wrong? Sincerity is best measured in actions, not intentions. Show us you mean it.


People tend to let their pride get in the way when it somce to apologizing. i just don't understand.


Re: Why is is so hard?

Phoenix
1/27/2012 12:18:01 PM
I think it's pride as well as foolishness that makes companies and individuals hesitate to apologize. They seem to think people don't realize that they failed to formally apologise. They often think that making excuses and finding what caused the problem is enough as a means of saying sorry we are doing everything we can. But I don' t think companies realize that a formal apology would have done wonders as a means of positive publicity.




Phoenix,



You're right with this one. Take a look at med mal attorneys and insurance carriers who beg and plead with doctors and hospitals to apologize for their actions. Research has shown that making an apology can help lower med mal payouts to plaintiffs. is that proof enough?


Re: Why is is so hard?

Phoenix
1/28/2012 8:44:20 PM
@Michael That's a very interesting fact. I didn't know that. So an official apology works. I wonder why companies still hesitate to give one even after knowing all this.


Sorry with the legal spelling

impactnow
1/27/2012 11:14:18 AM
Noreen its great point these companies have found a politically correct position that resounds with its customer base so they are attuned to their needs and can achieve a level of affinity while making money.



Apology accepted, Michael -- though certainly can't see much that you have done wrong. You are doing your job?

As for the cruise captain -- what, you see a problem with taking the ship off course into a dangerous area, crashing and sinking it, abandoning ship before all the passengers are offloaded, and then refusing to accept any responsibility for what you have done?



Scott--



I see a problem that there was so much blame going around as to was at fault and that no one would step up, say a CEO, saying that EVERYONE involved was in the wrong and we need to fix the situation.



Yes, well, common problem these days: People generally unwilling to take responsibility.


It's a two part equation. First, someone has to express remorse. Then someone has to accept responsibility. You don't wait to apologize while you play darts to find a scapegoat, or dilute the apology by saying everyone in the company is at fault, including the person who sweeps the floors.




Companies associate saying sorry with incurring liability. So they hedge and dodge and alienate their customers and the people in the communities where they do business, all in the name of the bottom line.


I understand the need to sidestep initial liability -- as investors, we don't want companies accepting responsibility until they have proof of responsibility. However, sincere concern, remorse over an incident itself, concern for people and the environment -- those are all necessary from the moment an incident occurs.


I don't think I can say it any better than this:

Lack of remorse may be good (temporarily) for a company's bottom line, but it isn't good for society. The strength of the global economy depends on people's willingness to trust institutions, and institutions' ability to trust one another. When problems crop up in business, a sincere apology is essential to restoring that trust.


Easier said than done... especially if you know the ramifications of that responsibility can be damaging.


As an occassional journalist, I've had the displeasure of covering cruise ship-related stories in the past. They are so tight-lipped they might as well be the defense industry. Ask them about strange unexplained passenger deaths, or those cases where the whole boat gets violently ill ... let alone a case where their boat crashes, tips and people die ... and you get avoidance and silence. It is not just a company culture, it's an industry culture issue.


What do you attribute that to @Broadway?


@Broadway,

Wow, that's a jaw dropping description. Is the entire cruise ship industry that bad? All those incidients, crash and death? How oftern does it happen? Lots of us are planning a cruise vacation either in the near future or planned it for retirement (or golden anniversary). Are you hinting this industry has a safety issue? and no company is willing to admit it?




Well, cruise ships are small cities, and no city is crime free, right? Consider this, taken right from the pages of a lawsuit, Jane Doe v. Princess Cruises:

If congressional reports are to be believed, sexual assaults and other violent crimes on cruise ships are a serious problem. The House Subcommittee on Coast Guard and Maritime Transportation Staff has reported that:


At a hearing in March 2006 convened by the Committee on Government Reform, cruise industry executives testified that 178 passengers on North American cruises reported being sexually assaulted between 2003 and 2005. During that same period, 24 people were reported missing and four others reported being robbed.

@Noreen,

That's another but bigger wow. People paid money to experience a supposedly memoriable vacation, but got sexual abused? robbed or eventrually missing (dead?). And congress knew the situation was serious since 2006? What did congress do? And what did cruise industry do? And average customers still keep jumping on those cruises?




Congress passed a law in 2010 dealing with cruise ship safety, but the measure, dubbed the Cruise Vessel Security and Safety Act, focused more on the behavior of passengers aboard ships than the vessels themselves. The law requires cruise lines to provide video surveillance to monitor for crime and provide medical personnel on board to deal with the possibility of sexual assaults.

The law also required cruise ships to be fitted with peep holes in passenger's rooms and side rails that were at least 42 inches high. But it does not address the responsibilities of cruise ship captains when accidents occur.

In addition, there are complaints that the new law excludes too many alleged crimes, including ones "under investigation" from those actually reported.




Here's an interesting database that will give you a glimpse of cruise line incidents from a small period of time. (When deaths, assaults, thefts and other incidents occur aboard cruise ships, cruise lines file reports with the FBI. The Sun Sentinel obtained copies of reports filed from December 2007 through October 2008. Search our database to see what was reported by each cruise line.)


Noreen, great job tracking down some actual facts and data. As for why the cruise ship industry tends to be tight lipped, I think your data speaks for itself. The cruise industry is perhaps at its most popular in history (I'll let you track down the data to prove this too ; ) but it's probably at its peak because a lot of this safety and crime information isn't really brought to light, in part because the industry is good at suppressing it.


That makes sense, as disturbing as it is.



Noreen & Broadway,

Thanks to your comments, I won't be booking a cruise any time soon.

You make it sound like some kind of Kafkaesque nightmare!

(mabye it is)


And yet you know what bothers me the most about a cruise? Not crime. Not vanishing. It's being trapped -- no matter how nice something might be, I want the freedom to leave when I want to leave. I get bored on a 4-hour flight. I can't even imagine what it would be like if i got on a cruise ship and it failed to meet my expectations.


Cruises are nice opportunities for romantic intrigue. Like at resorts in countries that have a dense population and a high poverty rate, caution is a watchword and it's best to keep to the beaten track. It's unfortunate that incidents of violent crime have increased so much recently aboard cruiselines. However, I'm a staunch believer that no area of life could not be made better by electronic surveillance, so I await the new measures with interest.


I'll do without the "romantic intrigue," thank you. Just give me a luxury suite in a nice hotel (on land) and some nice romance, with no intrigue, no drama, no water in my rooom -- and an easy way out.


"no intrigue, no drama..."

so I take it Blue Man Group is not in your itinerary?


I'm guessing a lot of people would opt for rose petals and champagne to intrigue ... and the Blue Man Group -- on a romantic adventure.


@Henirich, Blue Man Group and romance just don't mesh for me. Sorry. (there. I said it, Michael)


I've never been on a cruise but really want to take one soon. What are the safety precautions taken pre-board? Is it like the in-flight run-through on planes where no one really pays attention? I'm guessing that people are a bit more relaxed about it since they're relatively closer to the ground than an airplane.. but still, how can you best protect yourself?



Corporate Apologies

PAW
1/27/2012 2:02:42 PM
Maybe because Corporations are not real "people" the apologies they make seem so insincere. With Carnavil Cruises, one of their intial attempts to apologize was to offer a discount on future cruises. Not until they were threatened with lawsuits did they make a more meanigful offer of compensation. What ever happended to taking responsibility and to making things right?



PAW,

I don't defend Carnival here, but the offer of a discount to customers was a RUMOR that was then reported in the media; it was not true. If we're going to be legit about things, then we need to accept what is real and what isn't. Carnival doesn't need threats of lawsuits--they will have them and there will be plenty of them.

But, dear reader, you ask a great question--what ever happened to taking responsibility and making things right? For those who read this blog often, this is a question of ETHICS and analyzing the moral, legal, economic and social conflicts that a company like Carnival faces.

In its simplest terms, once someone makes an apology, the goal is to make right. The problem lies that no one can clearly define what "right" is. So I'll ask the question--what would be right for you (or for anyone else reading this post) in a situation like this?


small people

AskAsa
1/27/2012 8:12:25 PM
A poorly executed apology from an out of touch company spokesperson can magnify a bad situation.

Remember -BP Chairman Carl-Henric Svanberg following the devastating oil spil?

"I hear comments sometimes that large oil companies are greedy companies or don't care, but that is not the case with BP. We care about the small people."

He later said he was very sorry for speaking "clumsily."


Sorry to change the subject but...GREAT blog!

Street Smart
1/29/2012 12:03:15 PM
@Michael, I just want to say how much I've enjoyed reading A Sorry State. The timing couldn't be better both as we enter the political season and as Twitter becomes an even greater force in consumer communication and corporate apologies. It's a great take on a subject that fascinates from many perspectives...ethical, legal, PR, celebrity, consumer, etc.

Funny little tidbit to add to the cruise ship thread. A few years ago the TV show my husband was writing for at the time wanted to film an episode on a cruise ship. At first the PR reps were very enthusiastic, but as they explored the plot line, which involved a death onboard, they shut the discussions down JUST LIKE THAT.

The funny part was that the episode ended up being changed slightly and filmed with the full and complete cooperation of the US Department of Defense!




The blogs and comments posted on Investor Uprising do not reflect the views of Investor Uprising, PRNewswire, or its sponsors. Investor Uprising, PRNewswire, and its sponsors do not assume responsibility for any comments, claims, or opinions made by authors and bloggers. They are no substitute for your own research and should not be relied upon for trading or any other purpose.



Telecom-equipment maker Ciena is a stock traderís dream, as long as the timing is correct.
The FTC is offering a $50,000 cash prize to the person or group that can come up with a solution to those annoying robocalls.
Akamai is in the middle of four significant tech trends.
John Malone of Liberty Media will be taking over Sirius XM satellite radio when the existing CEO Mel Karmazin steps down. What's it mean?
Demand for students of the humanities exists, despite widespread aspersions on the discipline.
Resources to help you become a better investor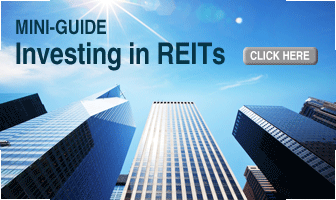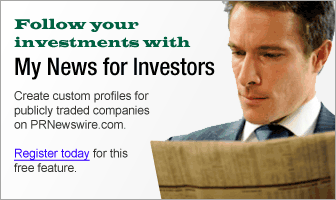 Investor Uprising on Twitter




25 market-moving companies we're tracking