Bottom line

cat tail
2/9/2012 11:33:57 AM
Wow. That really puts the numbers in perspective Lenore.


I'm fascinated by this paragraph, Lenore:

Civilian employment as a percentage of the population bottomed out in December 2009 at 58.2%. By January 2012, that number had risen only to 58.5%. Unprecedented levels of government spending to get the economy back on track, and employment has risen all of 0.3 percentage points!

The number goes down because people drop out of the labor market, but the overall percentage basically remains the same. Very interesting and disturbing data.


Re: Bottom line

Tenacious
2/9/2012 12:03:32 PM
Looking at the numbers this way makes it clear why things still feel just Ok when we're being told things have so markedly improved.


Nice analysis, Lenore. Always interesting to take a look behind the numbers.



That debt-to-income chart says it all to me. It's all about delveraging a process that's going to take many, man years.


Re: Bottom line

tokyogai
2/9/2012 4:32:16 PM
I agree, but it also scares me. When the money supply growth stops getting sopped up y de-leveraging I expect to see inflation come on strong. If people then start to borrow again, it will be a double whammy.



Tokyogai --

You have done a great job of summing up our weird world of fianance and the dynamic of Keynesians vs. Austrians.

Here are the choices: Withstand resounding depression for a few years while the system entirely deleverages or fire up the money presses to inflate away the debt and risk hyperinflation.

'Personally, I'd rather deal with knowns: If we let the debt deflate, it will be painful for a while, but then at least we know we've cleansed the system.

If we try to paper over the system by creating more debt (both public and private), which we layer on top of the old debt... we are really creating and unknown of historical proportion.

Bernanke has really made a huge gamble in his legacy based on mostly theoretical academic investigations.. let's see what happens in the real world.

--Scott





Love this Lenore.
In the last few years, people have lost a lot of high-paying jobs. (Think manufacturing.) Many of them have either had to settle for lower-paying work (Think Retail) or have become frustrated enough to leave the job market altogether.

And anytime a person's income drops, it takes a huge amount of discipline to ratchet the spending down enough to stay solvent.
So most were happy to use a home equity line to fill the gap and now it's time to pay the piper.

Thanks for providing the data that shows the reality most of us see.
I'm wondering where the new policy of greater openness at the Fed will lead us. What if the economic indicators continue to be stronger than expected? What if employment really does rebound? The whole keep it at 0 interest rate strategy is predicated on a very weak economy through the end of 2014. Will the FOMC reverse course if the forecast proves wrong -- and will changing direction be worse than not knowing the future direction in the first place?


Re: Bottom line

Dex
2/10/2012 9:58:28 AM
It seems to me that there will come a point when the FOMC will either have to change course or dig in its heels to insist it is right in spite of the data to the contrary. Either way, the committee looks like a bunch of idiots.


So if I make a decision -- say to get an ARM -- based on this promise of low rates for the next few years, and the FOMC later reverses its course, do you think I could whine and cry for a government subsidy to cover my higher mortgage costs?

Just saying.


Re: Bottom line

Tenacious
2/10/2012 10:30:25 AM
Yep, we're creating this allegedly paternalistic new evolution of Uncle Sam, the guardian of all. But he's really just Big Brother in disguise.



do you think I could whine and cry for a government subsidy?

Absolutely. This is your right. I think it's just after "pursuit of happiness"?

Another inalienable right is the right to think that Congress is full of bozos. New Gallop poll says approval is down around 10%. Strangely, people tend to think more highly of their own senators and congressmen.


@PredictableChaos

Strangely, people tend to think more highly of their own senators and congressmen.

Nah, not me. I dislike all of them.



@Predictable, It makes me sad to recognize that we've become a nation of whiners. What happened to standing on your own two feet? What happened to work ethics?

I feel everything is clouded with greed and desire, and when those dreams are shattered, rather than pick themselves up and start over, a whole segment of the population just sits down and cries for help.



@DrivewayGirl

Maybe our own generosity has contributed to this problem by making it easier on under-achievers. Check out this article at ZeroHedge which compares the disposable income of two families - one solidly middle class with a $60,000 annual income, and the other supported by a single, minimum wage job.

Because of US tax policy and welfare programs, the minimum wage worker ends up with more money to spend. Not exactly a good way to encourage hard work.

http://www.zerohedge.com/article/entitlement-america-head-household-making-minimum-wage-has-more-disposable-income-family-mak



I saw this first hand when I was recruiting for some modest paying jobs ($14 to $18 an hr) a few years ago. Based on the benefits some people were receiving (medical, housing subsidies, public assistance/unemployment, lower rate nat gas and electric bills, SNAP [food stamps], etc). they would turn down the job because they "made" more doing nothing.



If working pays less than not working, it is a sad and sorry situation. Money is not the only benefit of work, even entry-level jobs teach skills that can start people on a growth path. But welfare doesn't.

In all the conversation about the various economic classes, I've noticed that the upper class - the 1% - is quite fluid. People enter,Iike Steve Jobs, even with less privleged backgrounds. And they also drop out - due to business failures, bad investments, even bankruptcy.

The lowest class isn't as mobile - people tend to stay there. Maybe economic incentives to turn down work are part of the reason.


I agree completely. On one hand, I fully understand the desperation some people feel because they are unable to find a job. However, at some point, the safety net has to break, or unemployment just becomes another form of welfare. The longer someone stays on unemployment, the less self confidence and sense of self worth he has. And that's sad to see, don't you think?



What we do effects who we are. If you have a passion for music or mountain climbing, that can provide drive that makes up for less natural talent.

But staying unemployed for long times only prepares you for more unemployment as it saps your confidence.


Re: Bottom line

yalanand
2/13/2012 2:19:22 AM
The longer someone stays on unemployment, the less self confidence and sense of self worth he has.

@Noreen, I totally agree with your observation. I think the best way to tackle this situation is to attend some training courses which can add value to the existing skill sets. Thus the person can keep himself busy and not loose his self confidence.


Thanks it truly is a reality check and explains what we are seeing in the real world and not the spin that we read about.


RE : Headlines vs. the Reality of Jobs & Housing

yalanand
2/12/2012 8:25:28 AM
According to the Census Bureau, median household income peaked in 1999 at $53,252 (in 2010 dollars).

@Lenore, its pretty scary to see that the household median has fallen by 7.2%. I am curious to know if the new household median of $49445 is after adjusting for inflation ?



Re: RE : Headlines vs. the Reality of Jobs & Housing

Scott Raynovich
2/12/2012 1:22:29 PM
@yalaland

The chart says all the numbers are in 2010 dollars, so yes it's adjusted.


Concise and right on to the points

mInvestor
2/12/2012 11:12:24 AM
@Lenore,

Excellent analysis, can't think of anything else to add to this topic.

Just for more fun, could you provide the source on household median income and debt to income ratio? It will be interesting to see how those numbers were calculated (it probably tells more about ecomony trend in the last several years).

Again, excellent analysis.




unemployment blues

impactnow
2/13/2012 11:55:25 AM
It is true people really do define themselves by their ability to get employment and being unemployed increases the financial and emotional burden I have often wondered if unemployment checks school come with some behavioral modification training to offset the depression and lack of self confidence so many unemployed experience.


i always thought unemployment checks were like carrots on sticks: I assumed you actually had to do something (like look for work) to get them. In fact, it's easy to beat the system.


One more thing about unemployment. In NYS, recipients are automatically eligible for SNAP (food stamps), without regard to assets or investments. So someone with massive investments and a multi-million dollar house is still eligble for government aid to buy food, as long as those assets are not liquid.


Re: unemployment blues

impactnow
2/23/2012 10:23:48 AM
Noreen that really is shameful as I walk through New York I increasingly see more and more homeless people and to provide benefits to the wealthy while people are living on the streets is reprehensible. The unemployment system is little more than a stipend for many to get them through but it can be helpful to offset job hunting expenses and day to day expenses.



They always seemed kind of small and insulting to me.

Once I stopped applying for them just because they annoyed me.


$405 a week isn't that small...and some people apparently need to eat or pay the rent more desperately than others.



Right, well, I realize that sounds too callous. Maybe I was being too flippant. I realize that a lot of people need it. I went off umemployment and started doing consulting/freelancing, but eventually I went back to find a W-2.

I also realize the employment situation is a real problem because of the structural issues I outlined here.

The politicians all want to make employment seem simple and neat for their soundbits (Taxes! China! Interest rates!). The reality is that it's far more complex.

But here's a question I've always had: What's with the German economy? They have demographic problems, they have huge government programs, they are surrounded by European issues, but their economy is always decent. Maybe it's just cause they make good stuff.

Of course we have Apple -- if you ignore the slaves in FoxConn.


@Scott


The German question is a fantastic one and goes straight to the heart of the entire EU situation. The euro zone problem is not, contrary to what many a bureaucrat claims, entirely an issue of profligate nations vs those saintly Teutonic nations. Granted their spending habits play a role, but it isn't the root of the problem. Greece, Portugal, Spain etc have artificially strong currencies because of their affiliation with Germany. During the good times, they had artificially low sovereign bond yields, which contributed to their more profligate nature. Germany, on the other hand, has benefited greatly from having artificially LOW exchange rates. Ta Da! Strong exports thus great employment. Add to that Germany, oh and they'll never admit this, enjoys artificially low yields as well. How's that? Because the trade of the post-Lehman crisis is to short the profligates and go LONG the German bonds, thus artificially driving demand for their bonds up, thus lowering yields.


Re: unemployment blues

impactnow
2/23/2012 10:26:12 AM
Scott I see your point but for those that don't generally earn significant salaries the $405 a week is a big deal. There are many in NJ that still exist on minimum wage and they are not students.


Jobless Culture

AskAsa
2/14/2012 8:25:15 PM
Unemployment has created a subculture. In addition to the perpetually jobless there are also people networking with each other to find work.

New York's 405 club - started by two guys in line at the Unemployment Office remarking on the $405 checks they would receive from the state.

Its grown into a large group of people who help each other with leads, resume tips, interview coaching etc.







The blogs and comments posted on Investor Uprising do not reflect the views of Investor Uprising, PRNewswire, or its sponsors. Investor Uprising, PRNewswire, and its sponsors do not assume responsibility for any comments, claims, or opinions made by authors and bloggers. They are no substitute for your own research and should not be relied upon for trading or any other purpose.



Telecom-equipment maker Ciena is a stock traderís dream, as long as the timing is correct.
The FTC is offering a $50,000 cash prize to the person or group that can come up with a solution to those annoying robocalls.
Akamai is in the middle of four significant tech trends.
John Malone of Liberty Media will be taking over Sirius XM satellite radio when the existing CEO Mel Karmazin steps down. What's it mean?
Demand for students of the humanities exists, despite widespread aspersions on the discipline.
Resources to help you become a better investor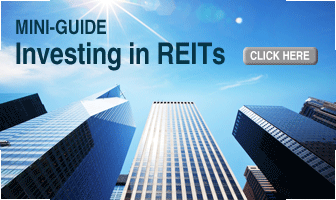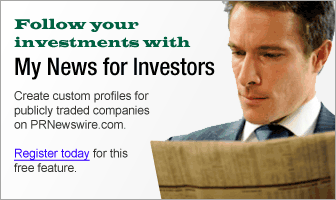 Investor Uprising on Twitter




25 market-moving companies we're tracking