I went through a words with friends phase, but it's waning -- largely because my friends' interest has also declined. Yes Zynga can come up with new games. But this is the only Zynga game that ever appealed to me. I'm not sure the average player will find something interesting with each new release.


During the earnings call, the folks at Zynga really did not want to talk about the numbers of users for specific games especially the ones that have not gotten much traction.

Even with an effort to take social games mobile, the public seems more interested in playing Angry Birds on their wireless gadgets.


I think it is going to take a lot for Zynga to keep up with the success of their bigger games. The trend I see is that many social games get hot for a short while and then fade quickly. If that trend is going to continue then Zynga will have to turn out several games a year that attract a large following or else they will fall behind the curve.


I played couple of Zynga games years ago on the iPad, now I haven't touched them for a long time. The games like Farmville werer addictive, but only for short period of time. I also wondering how Zynga can hold the people who are not die-hard gamers


I'm honestly not surprised that this is the case. Their games always seemed to have little long-term appeal.


How much competition do you think Zynga may get from Sony's new PlayStation Vita, a handheld gadget aimed at hardcore players? Already available in Japan, it is now making its debut in the U.S. and Europe on Wednesday. it's pricey: A basic, Wi-Fi version will retail at $250, while one that can access 3G cellular networks will go for $300 plus monthly service fees from AT&T.

Jack Tretton, CEO of Sony Computer Entertainment America, said it's for gamers who want more than they can get from tAngry Birds or Words with Friends. But will gamers shell out that much money for a single use device when they've grown accustomed to playing games on their phones?


Re: waning interest

driven
2/21/2012 4:10:36 PM
Who are these hardcore gamers who have enough time to play full console type games while they're not at home? I can see playing a game on my phone while I'm waiting for an appointment or commuting. But honestly -- Is it that necessary to go beyond that while you're at work or school?


If I understand correctly, the Playstation VIta allows for cross platform gaming. So you can take the game you were playing on your PlayStation 3 and continue it on your Playstation Vita. So it has, at the very least, some appeal for PS3 owners. Online gaming capability is another plus, as the ability to play a round of Battlefield (or whatever first person shooter is getting adapted for the device) on your way to work might offer a better casual gaming experience than farmville or Angry Birds.


Re: waning interest

Dex
2/21/2012 4:17:53 PM
Between smartphones, $250 handheld game consoles, digital cameras, iPads, et al, I sure hope people are consulting with their insurance carriers to make sure they have coverage for off premises losses. Toss all that stuff in a backpack, and you're out quite a bit if someone swipes it.


Good point @Dex. It wouldn't cost much to add a rider to a renters or homeowners policy to up the coverage, or even to specifically list the property in question to avoid having to pay the deductible.


I seriously doubt that I'm any demographic that Zynga is drooling over, but on the other hand, I NEVER see any Zynga games in my Facebook feed anymore. Maybe once in a while a Words With Friends, but even that seems passe.

Just a short while ago, Farmville was EVERYWHERE. There are a lot of lost sheep out there and they are called Zynga investors...



Maybe the Farmville people all stopped cause they got fired for playing too much Farmville and posting it during the day in front of their boss.


That is very likely, I know a guy who lost his job for playing a game all day at work (not farmville or any other Zynga game). for some reason this caught him off guard. I think he should have seen it coming.



Re: waning interest

ProfR
2/22/2012 7:09:15 AM
TelecomFreq, It would be interesting to know how much time at work is wasted on games like this. Our cars are the next frontier here. At CES, many major automakers demonstrated more computers in cars - so AngryBirds on the go?



I am distrubed by the "wiring of the car" syndrome. The last thing I want is some knucklehead driving at me at 60 MPH texting and playing Angry Birds.



Re: waning interest

ProfR
2/22/2012 3:55:40 PM
Re: waning interest

chapAnjou
2/23/2012 3:39:53 PM
"I am distrubed by the 'wiring of the car' syndrome. The last thing I want is some knucklehead driving at me at 60 MPH texting and playing Angry Birds."
Scott, I couldn't agree more. There is absolutely no reason for cars to do more than drive, play music and provide navigation. Anything outside of those functions are essentially begging people to be as unfocused as possible when driving.
You know what, even removing the safety element from the equation, I'm just as disturbed about the idea of being "constantly connected" in general. It used to be that people would leave work and that was it, but with internet-enabled phones being hooked up to email, now everyone is spending more time staring at their devices than they are enjoying the world around them.

Re: waning interest

mInvestor
2/23/2012 11:01:29 PM
@ChapAnjou,

"

You know what, even removing the safety element from the equation, I'm just as disturbed about the idea of being "constantly connected" in general. It used to be that people would leave work and that was it, but with internet-enabled phones being hooked up to email, now everyone is spending more time staring at their devices than they are enjoying the world around them."





Can't agree more. But apparently lots of people have different ideas. Look at hot iPhone and iPad, you will notice lots of people just love gadgets.










Some people blame virtual reality for a lack of interest in sex among Japanese men. In the most recent government study, published late last year, the percentage of unmarried men spiked 9.2 points from five years ago. More telling: 61% of those unwed men reported not having a girlfriend, and 45% said they couldn't care less about finding one.

Japanese men have become more mole-ish and fully absorbed in virtual worlds, satiated by the very technological wizardry their forebears foisted upon them, and even preferring it to reality. "I don't like real women," one bloke superciliously sniffed on Japan's 2channel, the world's largest and most active internet bulletin board site. "They're too picky nowadays. I'd much rather have a virtual girlfriend."


Virtual girlfriends became a sensation last summer, when Japanese game-maker Konami released its second-generation of its popular Love Plus, called, aptly, Love Plus +, for the Nintendo DS gaming system. Konami skillfully arranged for an otherwise deadbeat beach resort town called Atami to host a Love Plus + holiday weekend. Players were invited to tote their virtual girlfriends, via the gaming console, to the actual resort town to cavort for a weekend in romantic bliss. The promotion was absurdly successful, with local resort operators reporting that it was their best weekend in decades.


Re: waning interest

BigJim
2/24/2012 9:48:53 AM
Maybe we'll need to introduce more of that here if little Ricky wins the Republican nomination. Or I don't know...maybe even virtual sex is against is so-called principles. Does sex with yourself still count as abstinence?


Re: waning interest

mInvestor
2/24/2012 9:55:04 AM
Not only virtual girlfriend, Japanese also interested in robot girlfriend. See tbis link

http://www.youtube.com/watch?v=4T4DRuw7uMs

Also a Canadian young man built a robot girlfriend himself. I've met that young man several years ago. He is a smart young man, working hard on his own project.

Well, I'd say some people may just decided to give up hopes in reality, and started to create things which (or who) they could have a better control on.

Good or bad?




It seems like a fantasy to be with someone who never disagrees with you..who never argues...who allows you to have full control. Then, if you get it, you're bored. You might as well be with a robot.

I prefer a living, breathing -- exasperating -- human being who makes me work for my emotional satisfaction.


ProfR,

I have seen a few in car devices that will sync with your mobile device and read you your text messages and emails. Im not sure if thats good or bad for the driver, but time will tell. I know that in my family mini-van my passangers have a lot of options to keep themself busy while traveling, and thanks to wireless headphones they can enjoy angry birds without disturbing the driver. ;-)



Re: waning interest

ProfR
2/22/2012 10:25:34 PM
TelecomFreq,

I think lots of options for the passengers is OK. Good to have lots of ways to keep the children distracted. I do wonder though about things for the driver. Some of the future looking designs have a computer screen so the driver can see it or a the computer screen projected on the front window of the car so the driver can see and use it. That I think is too distracting.


Re: waning interest

AskAsa
2/23/2012 8:52:31 AM
Strange thing with the Sync system in the 2010 and 2011 Ford vehicles: it reads text messages, but it's not compatible with iPhones. Wouldn't you think it would be compatible with what is arguably the most popular phone?


Though, the iPhone is popular as a single phone the androide platform actually accounts for more phones in the market.


Still, you think Ford would have included iPhone support, especially in cars iike the Fiesta and Focus that are marketed to younger demographics (where iPhones are especially popular)


It is definatly an oversight on their part. Even though Android is the largest sector of the market currently Apple has a very healthy share overall. I could understand if they didnt include support for BlackBerry, but to avoide iPhone for some reason is a bit odd.


Re: waning interest

driven
2/22/2012 9:16:49 AM
Funny how some people make such obvious miscalculations, and then act like the consequences could have never been predicted.


I've never played a game a work (other than office politics, which I am terrible at playing). I've come close to falling asleep once or twice...but playing games? Nope.


Re: waning interest

tokyogai
2/22/2012 10:35:17 AM
Or maybe it is a passing fad that is starting to die out.


I think a big problem with Zynga's games is that they're very much passive. A lot of people I know who play words with friends simply forget to respond, whereas angry birds requires your active attention.


Re: waning interest

Phoenix
2/22/2012 12:33:25 PM
I also feel the interest in Zynga's current games are waning. For games like farmville you would need many others who play it as well to continue to get better rewarded and advance. Many people who used to play no longer do. I think it is also very time consuming. People are running out of time to do things. As it is with all the new iphone and other games you can play in so many other devices on the go people are turning their back on Zynga's facebook based games.



Re: waning interest

KW
9/29/2012 12:32:43 AM
Hello,

I hope you don't mind me asking but....as a social game player, would you be more inclined to play a social game like cityville if it offered real-world rewards for your scores?

Thanks - Sean


That is one significant drop!



A venture capitalist I know pointed out that casual games are 50% of Facebook's revenues because of the revenue sharing agreements with casual games companies. So if the trend holds true it could cause some problems for FB.


The "casual game" by definition means that people are not commited to it. You play it for a while, then forget it totally. The hardcore gamer is totally different specie. That is why Zynga can collect 10 times revenue from hardcore gamer than casual one.


"Bhatia said the traffic of daily active users of Zynga's games did not grow much in the fourth quarter compared with the third quarter. He also said Zynga changed the way it grouped the number people playing its games. 'Companies only change this if the numbers don't look good,' he said."

This is the problem when your business model is based around targeting the casual gamer audience. Casual gamers are the perpetuators of viral gaming and spreading the word of a game's existence like locusts across a field. The unfortunate downside to the potential for viral marketing of your games and the huge influx of users is that, eventually, the next "big thing" will arrive and they will gladly jump ship and go to that.

The above quote makes perfect sense because, historically, casual gamers have no brand loyalty and grow tired quickly.


I don't have any real investment in Words with Friends. I don't lose anything if I stop playing.

Zynga needs to find a way to drive brand loyalty, because otherwise they're just marketing the digital equivalents of pet rocks or topsy tails or chia pets -- things that hit big and fade fast.




The blogs and comments posted on Investor Uprising do not reflect the views of Investor Uprising, PRNewswire, or its sponsors. Investor Uprising, PRNewswire, and its sponsors do not assume responsibility for any comments, claims, or opinions made by authors and bloggers. They are no substitute for your own research and should not be relied upon for trading or any other purpose.



Telecom-equipment maker Ciena is a stock traderís dream, as long as the timing is correct.
The FTC is offering a $50,000 cash prize to the person or group that can come up with a solution to those annoying robocalls.
Akamai is in the middle of four significant tech trends.
John Malone of Liberty Media will be taking over Sirius XM satellite radio when the existing CEO Mel Karmazin steps down. What's it mean?
Demand for students of the humanities exists, despite widespread aspersions on the discipline.
Resources to help you become a better investor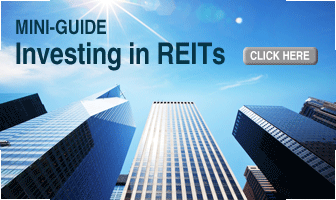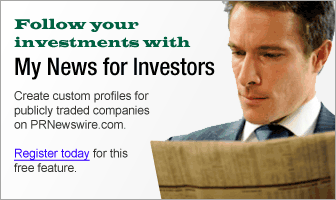 Investor Uprising on Twitter




25 market-moving companies we're tracking