Gas on the home fires

impactnow
2/23/2012 10:40:52 AM
We have had low rates and faltering prices for some time and seen no relief—I don't think the housing market will recover until the jobs situation improves. No one wants to take on more debt when they are in jeopardy of losing their jobs or are underemployed.


I don't think housing will recover until we fix this crazy appraisal issue. You can't have a market based system, with buyers willing to spend X -- only to have the appraisers come in and say the property is worth X minus some amount, and then be unwilling to deviate from that appraisal even if the buyer provides comps to the contrary. Five years ago, the appraisers bent over backward to make the comps match the offer; now they go out of their way to prove the offer is too high, and they keep killing sales.


Re: Gas on the home fires

AskAsa
2/23/2012 10:55:24 AM
My sister sells real estate, and she will concur that the appraisal issue is the biggest thorn in the side of the residential recovery. Some reasonable valuations have to return to the market. If you wonder why prices keep falling, just point a finger at the appraisers.



I have ranted about this before but the appraisal system is idiotic. The reason I say this is I have been re-financing and my bank has made me get three different appraisals (I only had to pay for one). They are all over the map, and the characters that are the appraisers don't seem to really have much clue on what they are doing.

But why does the bank need three appraisals? Maybe cause they know the system is broken? Or maybe because if they get three different ones, they can pick the number they want? It's absurd.



But why does the bank need three appraisals?

I think the apprasal system is broken. This is like carelessly typing a math problem into your calculator and getting three different answers. What are you supposed to do next - average them?

No, watch what you're typing and get the right answer. You should only have to use the calculator (or do the appraisal) once.


I agree. Appraisals are supposed to reflect measurable data, and while there may be some subjectivity involved, the process should be generally objective enough that any trained appraiser comes up with the same number.


I've never gotten three different appraisals for a re-financing, but I've had different appraisals for different purposes and they are as different as night and day.

For re-financing purposes they're all about counting things--square footage, bedrooms, baths, etc. Everything that is indeterminate becomes a "bonus room."

For lowering our property taxes, they're REALLY about counting things, but in the opposite way--seeking to subtract wherever possible. (You call THAT a bathroom; I wouldn't let my mother-in-law use it!)

For insurance purposes, infrastructure becomes king. I swear the insurance guy spent 10 minutes counting the bulbs in my dining room chandelier!

And, yes, the numbers were indeed ALL over the map...



Speaking of ridiculous appraisals - we found a house on a beautiful lot in a great neighborhood. Actually put a bid in on it, but we thought it was worth significantly less than the seller did, so didn't end up buying it. Word back was that the seller was "insulted" by our offer.

Funny part is - the seller was a professional appraiser. He had "run the numbers" on this house and been so impressed that he actually bought it. What he overlooked, and what we could see, was major structural damage. He ended up holding it much longer than he had planned and selling for close to our offer.

He trusted his own appraisal....


@PredictableChaos, I wonder how many sparks flew when he did sell -- and saw the results of the appraisal done by the person the buyer's lender sent.



I understand those differences @Street Smart...but what's happening now is that lenders are afraid of making mortgages higher than property values, and they're basically killing sales because they insist that house someone wanted to buy for $400,000 is only worth $375,000. Sure--the buyer can still complete the deal, but not if he was expecting 80% or 90% financing.


So what it seems like @Noreen is that the banks are stopping any budding rally in its tracks by not only keeping their own inventories of foreclosed properties high but depressing market prices. Yikes!


Yes. It's been an ongoing problem for a while now.

According to the Realtors Confidence Index survey in August a significant number of respondents continued to report problems associated with appraisals, resulting in cancelled, delayed, or negotiated to a lower price problems. Comments from REALTORS® indicated frustration in some cases with the use of appraisers who have limited experience in specific geographic areas.

In November, Realtors took aim at appraisals again. Here's the press release: Accurate home appraisal valuations are vital in today's market; inaccurate appraisals can slow down or even cancel a home sale. Today Realtors and other real estate experts gathered at the "Appraisals: What You Absolutely Need to Know" forum during the Realtors® Conference & Expo to address this pressing issue.

"In today's market, home appraisals that fail to provide accurate valuation are causing many sales to be cancelled or postponed," said National Association of Realtors® President Ron Phipps, broker-president of Phipps Realty in Warwick, R.I.



Yeah, exactly. It's all about the agenda.

And my tax appraisal is 20% higher than the bank appraisal.

Heads you lose, tails you lose.


Re: Gas on the home fires

Street Smart
2/23/2012 11:06:28 AM
I want the housing market to pick up as much as the next investor, but I can't help but think that someone whose budget is that sensitive to rises in gas prices shouldn't be buying. There are so many unforseen expenses that come with home ownership, I think it's best not to stretch oneself too thin. That is, after all, how we got into this mess to begin with!


Re: Gas on the home fires

AskAsa
2/23/2012 11:24:07 AM
I think gas prices just have an impact on location: even people who can afford a 40 mile commute one way may resent spending all that money on gas each week if they can find an equally acceptable property 10 miles from the office.

But if someone is pinching pennies down to the price of gas, you're right--forget real estate.





Re: Gas on the home fires

John Jordan
2/23/2012 11:38:17 AM
I live in Orange County, NY, about 50 or so miles from New YOrk City. It is an attractive affordable alternative for those that work in the much more expensive Westchester County or Manhattan markets. However, with gas prices skyrocketing, those commutation costs will rise and will make the move to Orange County much more expensive. I think if prices remain high, it will kill some deals and delay others from closing while buyers wait and see if high prices at the pump are here to stay.



We need more natural-gas powered commuter trains.


It's surprising there aren't more nat gas commuter trains. But we are seeing some movement:

In the U.S., transit buses now account for about 66% of all NGVs in use. According to the American Public Transit Association, 26% of all new transit bus orders in 2009 were for natural gas and about 1 in every 5 transit buses now run on natural gas.

Waste collection and transfer vehicles, the fastest growing NGV segment, account for about 11% of NGV use. Airport fleets and port-related transportation make up about 9%. The remaining 14% of NGVs are school buses, work equipment (such as forklifts), or are in other government or private fleets.

Canada's 12,000 NGVs include 9,450 light duty cars and trucks, 2,400 forklifts and ice‐rink resurfacers (those Canadians and their ice rinks!), 300 heavy‐duty vehicles, 150 urban transit buses, and 45 school buses.




Re: Gas on the home fires

Value Hiker
2/23/2012 12:12:28 PM
My 4-runner is collecting dust in the garage. I am driving my Accord more and more often. When the oil price was under $2 (It seems a long long time ago), the situation is totally reverse. It is strange how the gas price can change one's intepretion of his favorite car.


Re: Gas on the home fires

Value Hiker
2/23/2012 12:16:24 PM
There are employees who lived 50 miles away from the office, those days they either work from home 3 days a week, or they have to find another job closer to their houses. Gas price does limit the flow of workforce.


Re: Gas on the home fires

yalanand
2/24/2012 1:04:07 AM
either work from home 3 days a week, or they have to find another job closer to their houses.

@Value Hiker, I totally agree with you. Infact many companies have started allowing employees to work from home. Higher network bandwith and new tools helps employees to work from home without much difficulty.



Working from home, or even looking for a new position, may be options for professionals. But what about service workers? It's hard to be a salesclerk or make sandwiches or sweep floors unless you actually go to your place of business -- and many of those workers don't seem confident of finding another closer to home. If these workers bought homes five years ago when mortgages were easy to get -- far from the workplace, before gas prices spiked -- they are suffering now.


Keep your fingers crossed...

Existing home sales increased 4.3% in January to 4.57 million --the highest level since May 2010. The increase was the third in the past four months, with December's pace revised down a bit.

The inventory of existing homes for sale fell to 2.31 million at the end of January, the lowest level since March 2005. That represented a 6.1 month supply at the current sales pace, which is back to a more normal level for this measure

Sales to first-time homebuyers were up to 33% of the total in January from 31% in December. Investors purchased 23% of homes in January, up from 21% in December.


More good housing news:

The distressed inventory continues to drop like a rock. In Orange County, Calif. the active distressed inventory, both short sales and foreclosures combined, has dropped by 644 homes so far in 2012. That's 20% in just six weeks. Currently, the distressed inventory represents 33% of the active inventory. In the past two weeks, the foreclosure inventory dropped by 57 homes and now totals 489, the lowest level since May 2010.

Foreclosures are the hottest segment of the current market. Just about every buyer wants to purchase a foreclosure, yet there are only 489 in all of Orange County, just 6% of the total inventory. The expected market time is .95 months, a deep sellers market.



Mr. Buffett released his 2011 letter to shareholder yesterday. In his letter, he admitted he was wrong about housing recovery last year, but still very confident about the future. Here is his opinion about housing market:

"Last year, I told you that "a housing recovery will probably begin within a year or so." I was dead wrong.


Housing will come back – you can be sure of that. Over time, the number of housing units necessarily matches the number of households (after allowing for a normal level of vacancies). For a period of years prior to 2008, however, America added more housing units than households. Inevitably, we ended up with far too many units and the bubble popped with a violence that shook the entire economy.


That created still another problem for housing: Early in a recession, household formations slow, and in 2009 the decrease was dramatic. That devastating supply/demand equation is now reversed: Every day we are creating more households than housing units. People may postpone hitching up during uncertain times, but eventually hormones take over. And while "doubling-up" may be the initial reaction of some during a recession, living with in-laws can quickly lose its allure.

When that day comes, we will again build one million or more residential units annually. I believe pundits will be surprised at how far unemployment drops once that happens. They will then reawake to what has been true since 1776: America's best days lie ahead."





Buffett, on CNBC today, said Monday that he believes housing conditions will improve in 2012. Agree or do you dare to disagee with the seer of Omaha?


Ok ... this is positive. The number of Americans who signed contracts to buy homes rose in January to the highest level in nearly two years, supporting the view that the housing market is gradually coming back.


The National Association of Realtors said Monday that its index of sales agreements rose 2 percent last month to a reading of 97. That's the highest reading since April 2010, the last month that buyers could qualify for a federal home-buying tax credit and the last time the reading was above 100. A reading of 100 is considered healthy.



Data shows that people are definitely driving less, for whatever reason...





Data shows that people are definitely driving less, for whatever reason...
It's the economy, Scott. Driving back and forth to work is a significant part of all miles driven. Wth 8 or 9% unemployment, there are a lot of people who no longer have any reason to drive to work. Plus the economic uncertainty motivates everyone who still has a job to combine trips and cut back.

Re: Gas on the home fires

ProfR
2/24/2012 8:37:38 AM
Noreen, You are right. I know many people in the NY/NJ area who bought homes in Pennsylvania - trading off a long commute for lower real estate pricing. They get killed very time there is a significant increase in fuel prices.


Re: Gas on the home fires

Broadway
2/26/2012 9:54:04 AM
@ProfR, it's a same your friends' employers do not embrace teleworking. It would save their employees in gas fees and wasted time in traffic. And it would give the employer happier, more productive workers.


@Broadway, why do you think some companies remain resistant to telecommuting? Is it an unwillingness to relinquish control or lack of trust in their employees?


Re: Gas on the home fires

impactnow
2/27/2012 12:30:47 PM
Telecommuting would impact the housing market because people would not be married closely to metro areas. However that said I still think we are a long way off from companies offering the telecommuting option broadly it's still only reserved for more progressive companies that truly understand the benefits of labor pool that is diversified.


Re: Gas on the home fires

Phoenix
2/23/2012 11:25:51 AM
That's true. If the gas price is one of your indicators on whether or not you can afford to buy a house that means you will have to think twice. What are the other indicators we can use to judge whether we are in a position to afford a house or not?


We always underestimate repair and maintenance costs, including the ongoing expense of keeping the grass cut or the snow shoveled. I thought I lucked out once because I had a house with a bunch of soaring pines in the front yard -- and no grass, just wood chips. But you had to refresh those chips once a season. And it was not cheap.


Will gas price really go up?

mInvestor
2/23/2012 11:26:49 PM
@John,

A nice article. I completely agree there are still many problems in housing market, we may not see it recovering soon.

However, I don't understand why the gas price will shoot up. As in you article, the gas price is usually driven by US gas consumption European economy, situation in Middle East and the pace of the Chinese economy.

We know the US consumption is at lowest point, and will probably keep in that postion for a while. The European debt problems won't boost its economy in the neat term. And there is indication the growth in China is slowing. The only problem now is in Middle east. But nobody can predict if the war will really happen. So I am not sure if the high flying price is just a speculation.

Unless people beleive the economy will recover very soon, I'd think there is a bubble in this high flying gas price.

What do you guys think?






RE : Putting Gas on the Home Fires

yalanand
2/24/2012 12:59:05 AM
It is China, India, the Middle East... it is other driving forces that are elevating prices

@John, I am surprised to see that oil prices are peaking inspite of soft economy. Infact oil prices never corrected below 90$ inspite of greece trouble. How much of this is speculation ? I am sure speculation is one major factor which is driving the prices higher.



Re: RE : Putting Gas on the Home Fires

John Jordan
2/24/2012 5:55:35 AM
A lot of it is speculation and forces outside of the U.S. that are dictating higher prices. The "improving" U.S. economy is just one factor.



Will gas prices kill the market?




You know, now that commercial real estate is still cheap, maybe we should just buy gas stations, wait for prices to fall, fill the tanks, close the gas pumps and keep all the inventory for ourselves. Long term protection against price spikes.

You'd just have to rent the bays out to some mechanics to pay the mortgage. Or, in the NYC area, an even simpler solution: charge $300 a month to as many vehicle owners as possible just for a parking spot on the lot.


Re: Gasoline

tokyogai
2/24/2012 10:48:22 AM
Scott- I think there is a good chance they will. It is not the price and cost of gas per se, but the whole psychology that creates a fear to buy. Uncertainty will dampen sales.



For the beleagured housing market, it is just another reason not to buy or at least to delay the purchase decision. Lump high gas prices with: continuing lower home values, tight lending standards, faulty appraisals, shadow inventory of foreclosures and short sales, uncertain economic conditions, high property taxes in some areas, the list goes on and on.

Prices are low and if you can get a mortgage, rates are very low. Yet, these various negative influences are making consumers leery of pulling the trigger on a deal. Also expect other big ticket items like flat-screen TVS, travel and recreation to feel a hit from high gas prices.




The blogs and comments posted on Investor Uprising do not reflect the views of Investor Uprising, PRNewswire, or its sponsors. Investor Uprising, PRNewswire, and its sponsors do not assume responsibility for any comments, claims, or opinions made by authors and bloggers. They are no substitute for your own research and should not be relied upon for trading or any other purpose.



Telecom-equipment maker Ciena is a stock traderís dream, as long as the timing is correct.
The FTC is offering a $50,000 cash prize to the person or group that can come up with a solution to those annoying robocalls.
Akamai is in the middle of four significant tech trends.
John Malone of Liberty Media will be taking over Sirius XM satellite radio when the existing CEO Mel Karmazin steps down. What's it mean?
Demand for students of the humanities exists, despite widespread aspersions on the discipline.
Resources to help you become a better investor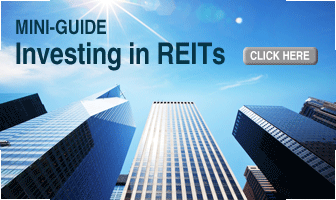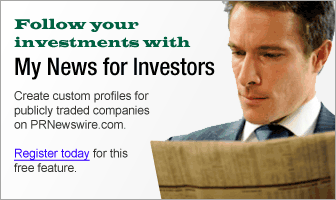 Investor Uprising on Twitter




25 market-moving companies we're tracking