Lots to digest here, John. Funny how the same names keep resurfacing...Cappelli and his buddy Trump...claims that there wiill be no casinos in NYC, until the largest operator in Asia gets involved...and on and on. It'll be interesting to see what develops.



Re: Players and politics

ProfR
3/30/2012 8:43:56 AM
Yes, it is all the same people. Sad to see so much time and money spent on something like this. Pretty soon there will be one casino per every person in the nation.


Re: Players and politics

Phoenix
3/30/2012 11:38:08 AM
It looks like the state is exploring every avenue of making money. I hope is not a sign of desperation. In your opinion what are the other options available for the state to address the budget shortfalls?


Gaming for improvements

impactnow
3/30/2012 11:46:51 PM
Gambling has always been part of NY in the racetracks, OTB, lottery etc. I think the expansion to gaming is showing creativity in raising money rather than raising taxes. Gaming employees people and provides revenue in the form of tourism. If it provides needed improvement to residents for the stat and it appropriately regulated I support it.



Re: Gaming for improvements

John Jordan
3/31/2012 7:13:07 AM
As New York and many other states grapple with difficult issues as: healthcare, Medicaid and pension reform, increasing revenues will be critical for states and municipalities. I never thought in my lifetime that I would see the construction of a new Tappan Zee Bridge and gambling legalized in New York State. What's next? Bringing back the Brooklyn Dodgers, New York Giants and the death penalty?


I think that casino gambling in New York state makes a LOT of sense, both from an economic standpoint and in terms of uniting the Upstate and Downstate personalities of the state as well as the branches of state government, which are very, very different.

There is successful precedent for "boondocks" development. When the SUNY system was built in the 1960s, '70's and '80s one of the goals was to bring educational institutions and employers to small far-flung towns in all areas of the New York State. The casinos, not being restricted to Indian Reservation land, can do the same thing.

That will spur additional economic development and allow SUNY campuses to offer hospitality programs, applied technology programs (those machines need lots of programming and upkeep) and construction jobs.

Of course, big New York developers will make money, but at least it will be more transparent than using native American tribes as fronts for international money.

This seems like a clear-cut case, of "if you build it, they will come." Good job, Governor Cuomo!


Re: Dollars and Sense

Broadway
3/31/2012 3:06:09 PM
Not sure how many of you have actually driven through Upstate New York recently, but it's pretty desolate. There are whole swaths that have always been desolate -- see Lisle, NY. There are whole swaths that are desolate dumps now because they have not transitioned well in the 21st century --- the Buffalo/Niagara Falls area and most anywhere along the Erie Canal. The gaming industry in the area is already heavily competitive with Native American gambling halls. Nearby PA has its own gaming system now. For big gambling, you can go up to Foxwoods in Conn. or travel to A.C., particularly in the summer. That leaves these gambling halls in farflung corners of the state to locals. There will be far more government-subsidized income leaving the state in the form of losses to the House, than the House pays in winnings and salaries.


I'm pretty familiar with the Adirondacks but less so with the Buffalo area and the area along the Erie Canal. Would these areas draw from Canada? Do they already? Seems like that would be a GREAT additional market for these areas.


Re: Dollars and Sense

tokyogai
4/2/2012 9:08:13 AM
They draw a lot from Canada, for a host of reasons. I just saw a figure that more than 1M flights per year from Buffalo have Canadians on board, due to the lower prices in the states. In Syracuse, they are building a huge ( largest in the world shopping mall called Destiny) center to draw Canadians. I see no reason NY would not draw many Canadians to casinos. It is closer and lower cost than going to Vegas.


Well, there you go then, @tokyogai! Seems like casinos would be a godsend for Buffalo and other areas that draw from Canada. Didn't know about the Destiny project--whoa! I remember that the outlet malls around Buffalo were impressive but not "biggest in the world" caliber.

As for the Adirondacks, they can use all the economic help they can get. There may be a problem because the lands there are conservatory lands dedicated to remaining "forever wild." Don't know if that definition applies to casino gambling or not (!) but some of the recreational areas such as Lake George, Lake Placid and Lake Champlain would seem to be naturals.


Let me play devil's advocate.

I always marvel at the ability of nail salons to (apparently) reproduce at rates that exceed what seems like the ability of the population to support them, I mean, how many people really need a mani-pedi?

Now, apply that same logic to casinos. Sure, there are high rollers. But that is a small sub-sect of gamblers. Then there are the gamblers who have gambling addictions. Hopefully, that is just a sub-sect too. Then there is the vast majority, who can take it or leave it -- the group for whom a casino is fun as a novelty. I enjoy stopping in a casino once a year. For maybe an hour, on my way to dinner or a show. That's it.

I live 10 minutes from the Yonkers racino, and I have never bothered to stop in.

The point is, if gambling is as common as six-packs of beer, will it have the same appeal? or will all but the top tier casinos turn into one more sad form of quasi-entertainment for the desperate and addicted?


Here's something interesting about going to a native American run facility like Foxwoods in Connecticut. What you may not realize -- but should -- is that you are stepping off the US when you step on the casino grounds. So if you have a nasty slip and fall from a poorly designed walkway in the casino entry -- an accident that would net you a handsome settlement in most public facilities -- do not expect the same insurance benefits or even the same right to sue the facility. The case will be handled according to tribal law, and that law could be very different from US law.


Re: Dollars and Sense

cat tail
4/2/2012 12:32:18 PM
is that really true, @Noreen?


Re: Dollars and Sense

driven
4/2/2012 1:54:39 PM
I wonder about the market for casinos, too. Are there an infinite number of gamblers? Or will we rapidly reach a saturation point? And if there is gambling on Main Street, what happens to Las Vegas? Does it lose its allure?


Re: Dollars and Sense

Broadway
4/2/2012 9:47:50 PM
@Noreen, although you technically are under the law of the tribe whose property you're on, I can guarantee that you would be treated equally if you slipped and fell in Foxwoods than if you slipped and fell in Caesars Palace in Vegas. The casino owners would do all they could do to comp the heck out of you so you didn't sue. If you were an employee and hurt yourself at Foxwoods, I can all but guarantee, again, that you would be protected with workers' comp afterward. It is a complex sovereignty issue, but Native American gaming companies still buy insurance to protect themselves from the same risks that "regular" casinos try to mitigate.


Actually, it did not work out this way for a teacher at my kids school. Her elderly mom fell at Foxwoods and she fell under tribal law. She could not get an attorney to sue -- and the state of Connecticut agreed the liability issue was not covered by state insurance regs. So tread carefully. I assume some locations differ from others. My personal knowledge is about Foxwoods.


@Broadway, the issue of tribal jurisdiction is both complex and fascinating. While winnings are certainly taxed per IRS regulations -- you know they got that in right from the start! -- the tribal courts have retained specified powers over both civil and select criminal cases.

The District III Wisconsin Court of Appeals ruled on recently, that a man cannot sue a Native American tribe for a slip and fall accident on the tribe's property. Court records indicate the man was visiting the Pine Hills Golf Course and Supper Club in Gresham, Wisconsin, in 2008 when he slipped and fell in an icy parking lot. The man was injured in the slip and fall accident, and had to be hospitalized.


Re: Dollars and Sense

Broadway
4/3/2012 2:44:18 PM
@Noreen, I stand corrected about tribal laws. I know the woman who manages risk for the tribe that owns Foxwoods. She is tough ... Which could also explain their no-nonsense liability policy at the casino. Didn't they even comp the old lady???



Noreen,

I feel bad for this person, I hope they are okay. But are ambulance-chasing lawsuits really the measure of a fair society?

--Scott


There are ambulance chasing lawsuits, and then there are legitimate claims for payment of medical bills (and sometimes work loss) from a valid accident (ie when a casino worker running through a lobby contributes to an accident on walkway that's too steep for an disabled person, who then falls and breaks a bone).

The fact is that people have to be aware of risks. I realized when I jumped out of a plane (Ok - I got dumped off the wing when the pilot tilted the plane because I would not let go of the wing, but same difference) or rapelled of a bridge that I was taking calculated risks. I don't think people assume the same when they walk into a place of business, although they should be aware that they are risking their money when they enter a casino of any kind.

When I go abroad, I realize I am not subject to US law. And I pick and chose the countries I want to visit, knowing that and the laws they have.

When I enter a Native American casino, I should understand the same thing, and be both respectful and aware of Tribal Law.





@Noreen.

Okay, I will shut up now. I knew you would have a reasonable response but did not expect it to involve running casino workers, inclined walkways, and wing-walking.

I for one, did not realize the differences in Tribal Law but thank you for pointing this out.

Also, how is it that you were wing-walking again? I'm not entirely following. The pilot tossed you out of a plane and then dumped you off the wing? Whhha?


OK. Let me clarify, The wing walking thing. First, it was in Cleveland, which explains something (not sure what). Anyway, I went skydiving, and they did not require tandem jumps, as they do in NYS, at least when I did it. So we do this all day training thing, and I get increasingly anxious.

I pray for rain, clouds, thunder...I get nothing.

At the end of the day, me, my then boyfriend and a girlfriend get in this tiny little plane. The deal is you go up to a certain altitude, and then, one at a time. climb out on the wing, get into the perfect stance we practiced all day, and then jump backwards. I think you pulled the cord too. Maybe it opened automatically. i don't remember. Anyway, Jeanne went first. It was perfect. 1-2-3. She was off.

Now it was my turn. I was terrified. I hate heights. I do not know why I am doing this. Well, i do. It was the beer the night before. But now I am very very sober. And terrified. I climb out on the wing. And change my mind. I try to climb back in the plane. But this is apparently unsafe and forbidden. The instructor slaps my hand. So now I am frozen on the wing.

I can hear someone with a bullhorn on the ground yelling "You must leave go of the plane." I refuse. Suddently the pilot just tilts the plane. And whoosh. I slip right off the end of the wing.

I didn't skydive. I sky-slided. And it was magnificent. But I will never ever do it again.


Re: Dollars and Sense

driven
4/4/2012 11:47:42 AM
@Noreen, that is too funny. But I'm glad it was you and not me!



@noreen

Holy cow that is some story. I question the sky-diving operation that would have you walking on a wing and then sky-tip you off on your first jump.

The one and only time I went sky diving it was a tandem jump in California. After we landed I could hear gunshots. I was wondering "What is that?" I heard more gunshots. Then I saw the rifles in the distance. I asked the instructor what was up.

"Oh, that's a shooting range."

As if sky-diving wasn't risky enough, apparently the landing zone of the sky diving operation was located next to a shooting range. True story.


And you think my story is bad! LOL.



I wonder, did some of these sky-diving managers end up working at Lehman Brothers?


@Noreen, are there any pictures or video of you hanging on for dear life to the wing of the plane? THOSE, I would like to see!

But seriously, you raise excellent points about accidents on sovereign tribal lands and I thank you for your research. I for one would NEVER have thought of that.

As for trying to quantify the demand for gambling, I think the state of Nevada offers a good illustration of how the culture there re-defines demand. Not only are there slot machines EVERYWHERE in Nevada--gas stations, the airport, restaurants, etc., but the number of games and the things that get bet on is forever growing. Don't forget, too, that one TOWN, Las Vegas isn't even enough. Lake Tahoe, Reno and Laughlin are huge gambling hubs as well.

I would argue that if traditional demand for big casino gambling ever starts to wane, the industry will morph to CREATE demand in new areas. Mobile gambling or gambling apps? Maybe not so far off...

And then the casinos may become, say it with me...too big to fail--with the little guy falling not on the steps but into addiction and debt. In the end, we might WISH for a broken leg!


Re: Are There Pictures?

driven
4/3/2012 11:22:58 AM
But right now, Nevada is still drawing in tourists from all 50 states and beyond. What if those gas station gamblers could gamble while filing up at home? Or better yet, play poker from their living rooms? And how many people move to Nevada just because they want to be close to the gambling? That may change if other states have gambling too.


Re: Are There Pictures?

cat tail
4/3/2012 11:27:31 AM
Ugh! gambling apps. I can actually visualize them causing people to delay the departure of planes, like whats-his-name when he was playing Words with Friends.


Ha @Street Smart. No photos or videos. But I do have two witnesses, who have never let me forget my lack of bravery when making my one and only jump. And to this day, I use it as an example to my kids: Do not make plans to do something you have little to no desire to do just because it sounds like a good idea over a couple of beers. Because sometimes, you cannot back out of those plans the next morning.


@Noreen, we've all had those couple of beers and (hopefully) lived to be older but wiser in the process of facing our fears. For me, it was agreeing to go rock climbing in the Gunks (the Shawangunk Ridge) just outside of New Paltz. I was so nervous that I had to pull off the New York State Thruway three (3) times on the way to throw up. Even after living to tell the tale, I remain so terrified of heights that there aren't enough drinks on Planet Earth to get me skydiving.

I want to share a less dangerous instance that has led to a similar life lesson for MY children:

Years ago in the summer job I held between high school and college, I answered my colleague's question, "What are you doing tonight?" with the fateful reply, "Nothing." Next thing I knew, I had been recruited to sub in a BOWLING LEAGUE...for prizes of Blue Chip Stamps!

Well, to say I'm an awful bowler is like saying that Dick Cheney is a bad shot--an understatement of comical proportions. But here's the life lesson: Were the good folks of the Home Hospital Supply accounting department grateful to have a warm body rolling gutter balls so they didn't have to default the match? No-o-o-o! They spent all evening telling me to "Play better" or "Win us some stamp books" and cracking wise about where had anybody found the likes of me? Regrettably, I was too young to drink at the time but don't think it didn't cross my mind!

That night taught me--and I have slavishly taught my children--that when ANYONE asks what you are doing in any future timeframe, the correct reply is not "Nothing" but "Why do you ask?"

Put that gutterball (or climbing rope or parachute) in THEIR court and remember that NO good deed goes unpunished!


I am laughing about that @Street Smart because I can just visualize the ungrateful group of bowlers!


Re: Are There Pictures?

chapAnjou
4/4/2012 12:33:12 PM
@Street Smart,

"That night taught me--and I have slavishly taught my children--that when ANYONE asks what you are doing in any future timeframe, the correct reply is not "Nothing" but "Why do you ask?""

HAHA, now there's a life lesson for you! It's amazing the nerve of those ppl...they were in a bad spot either way...and it was for stamps haha. I have to ask: how did you guys do?


Re: Are There Pictures?

Broadway
4/3/2012 2:41:33 PM
Vegas is a great example of the "demand" for gaming. Last I checked, Nevada was one of the states hit hardest by the economy. Why? Because demand for the hospitality/gaming product that the state bets it's fortunes on has drastically reduced in the last few years.



@Broadway -

actually being ground zero for the housing bubble didn't help Vegas either. I've always wondered why people want to build like maniacs in the middle of a desert. Vegas is a weird place.


@Noreen--

If I were you I would really embrace this wing-walker story and OWN it! I'll do my part in the legend building right now...

...Didn't you mention at one point that the pilot's name was Lloyd Blankfein, or am I dreaming that, lol?!


If it had been Lloyd, @Street Smart, I'd have pushed HIM out...






The blogs and comments posted on Investor Uprising do not reflect the views of Investor Uprising, PRNewswire, or its sponsors. Investor Uprising, PRNewswire, and its sponsors do not assume responsibility for any comments, claims, or opinions made by authors and bloggers. They are no substitute for your own research and should not be relied upon for trading or any other purpose.



Telecom-equipment maker Ciena is a stock traderís dream, as long as the timing is correct.
The FTC is offering a $50,000 cash prize to the person or group that can come up with a solution to those annoying robocalls.
Akamai is in the middle of four significant tech trends.
John Malone of Liberty Media will be taking over Sirius XM satellite radio when the existing CEO Mel Karmazin steps down. What's it mean?
Demand for students of the humanities exists, despite widespread aspersions on the discipline.
Resources to help you become a better investor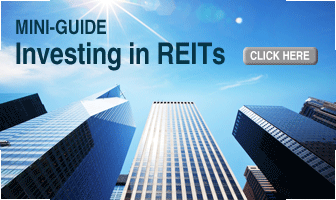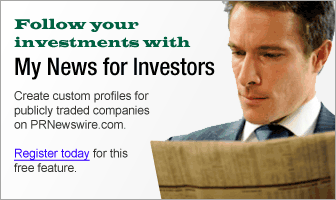 Investor Uprising on Twitter




25 market-moving companies we're tracking