Scott,

Chipolte is working on another chain called Shop House, its basicly an asian version of Chipolte. I would think if it replicates the same level of sucess the stock would only continue to climb.

I have a few friends who tried the first one when it opened up in DC and they liked it a lot.


Re: Chipolte Shop House

tokyogai
4/3/2012 2:22:53 PM
I agree that Chipotle has real growth potential as they expand. I also do not think Apple is done taking share from others in the technology arena. I think both would rate as buys- even as they hit new highs.



Re: Chipolte Shop House

TelecomFreq
4/3/2012 3:16:56 PM
Thanks, I read about it last year and just kept it in the back of my mind, when you posted this up I remembered it.

If they can make lighting strike twice with Shop House then the stock will probably look very attractive.



Agreed. I also think the reason why this stock is priced at a premium is because people believe they will execute.

Why has Apple stock never been priced at a premium? I have no idea -- but at least we've been calling that out on this site.


Re: Chipolte Shop House

Value Hiker
4/3/2012 7:39:21 PM
I first noticed Chipotle in 2009 when one of my investment friend recommended an eating there. The restraurant was clean, and nice. But I think the food was just fine, not great. I am not a big fun of Mexico food anyway.

I did do some research and was convinced it was a successful growth story, I liked the young CEO, and the fact it was backed by McDonald. But the valuation was way above my acceptable level even around $80. Now, looking back, $80 is dirty cheap.

The lesson I learned is that sometime investors have to pay high premium for a real growth story.


I know this is totally simplistic, but I would favor Chipotle over Apple because it's the more customer-oriented of the two.

Apple products just don't impress me on a "gut" level--and never have. So however well the stock might be doing, I think Apple has shown time and again that it cares very little about customer service and product quality beyond superficial looks. Now, too, their factories are coming under scrutiny and I think they'll be shown not to care much about human rights either.

A successful restaurant (or now, possibly two with ShopHouse) on the other hand, lives and dies by consumer opinion. They can never lose touch for even a second, and I'd place my bets on that.

I do think ShopHouse needs a better name, though. Am I missing a pun or something?



@valuehiker,

Absolutely but at some point I'm sure you could have gotten it at a PEG <1


Re: Chipolte Shop House

Value Hiker
4/3/2012 10:47:24 PM
Scott, you are right. At the darkest hour of 2009, you can scoop CMG at a reasonable price. At that time, almost every stocks were on sale, including AAPL. My cash reserve was quickly drained with all these limited orders I set early on. Instead of feeling like a oversexy guy in a harem, I felt like a cripple on a dancing floor.


Chipotle is tapping the whole sustainability, eco-friendly thing. It's not really about the food.

It's success with hormone-free dairy products, naturally raised meat and local produce has the restaurant chain taking its message to a broader audience. The Mexican-inspired fast-casual chain released an animated video to movie theaters last fall and hosted the first of many food-and-music festivals.


Re: It's not about the food

Drivewaygirl
4/4/2012 11:09:22 AM
How much does Chipolte put its money where its (sustainable) mouth is?


Good question @Drivewaygirl. It's trying to strike a balance between sustainability and profit. For instance, last week it announced it would give free food to customers who buy a recycled lunch bag from its online store before April 14, in advance of Earth Day on April 22. A percentage of proceeds going to the Chipotle Cultivate Foundation, a non-profit that promote sustainable agriculture.

But it admits it's taking longer to find and secure relationships with suppliers meeting its sustainable criteria, and notes there are "higher costs and other risks associated with purchasing naturally raised or sustainably grown ingredients," in its 2010 annual report, citing increased growing time and losses associated with drug-free animals and produce.


Re: It's not about the food

driven
4/4/2012 11:37:48 AM
Chipotle has to hold on to its image to maintain its growth. Otherwise it just becomes Taco Bell with $8 burritos.



I guess it is the Whole Foods of Tacos.

Organic = higher profit margins. Though I wonder if they ever actually audit the Organicness of the ingredients.


Did you watch the Chipotle commercial below? The animated film features a cover of Coldplay's "The Scientist" by farmer/singer/songwriter Willie Nelson and shows the transformation of a farmer caught up in industrial practices -- and ends with a pigs frolicking. Oh, and there are rainbows and people holding hands. No tacos, though.



Yes, I did see the Chipotle commercial. Love the music, the voiceover by Willie is nice and it's creative too. All good, except it may be a tad too long.

And it says something - the heart and soul of Chipotle is not like other fast-food outlets.

PC



Nice warm and fuzzy Eco-marketing.

But I'm not sure it fully works because I have question: Aren't they still chopping up the pigs to put them in your taco?



Yes, @Scott, but pigs that have been well-treated still taste better.

It's just like wines - the more expensive it is the better it tastes. (for most people.)


They don't show that part. And the pigs die happy, because they love humans and want to be part of your meal. Or so the video suggests. But it is nice and warm and fuzzy.


Re: It's not about the food

cat tail
4/5/2012 11:54:49 AM
There's something to be said for perception. Ethics and sustainability may be buzzwords but they are appealing buzzwords nonetheless.


Very true. And while we're talking about standout "ethical" fast food, here's another to put on our radar: Pret a Manager, which boasts that it "creates handmade, natural food, avoiding the obscure chemicals, additives and preservatives common to so much of the 'prepared' and 'fast' food on the market today."

Pret, the sandwich chain owned by London-based buyout firm Bridgepoint, Tuesday posted a 14% profit increase for 2011 and flagged further international growth plans, including in Paris where it is winning over exacting customers. Revenue increased 15% on the year.

And listen to this: The firm, which employs nearly 5,000 people in the UK and gives its leftover food to the homeless, has pledged to open 24 more sites in the UK in 2012 and 20 overseas, including its first in Boston in the US. It is planning a drive to attract more school leavers and said it will also expand its apprenticeship scheme for the homeless.

It's not publicly traded. Yet. (In 2001, McDonald's bought a 33% non-controlling stake in the USA branch of the company, which it sold in 2008 to private equity firm Bridgepoint Capital.)


Re: It's not about the food

Drivewaygirl
4/5/2012 12:09:32 PM
Pret is an interesting company to watch. The chain has locations in NYC and Washington DC and, I believe, Chicago. The food is fresh and tasty and the staff is pleasant. If it IPOs, I'd be interested.



@Noreen

Interesting but I'm disappointed there is not ticker symbol to look at.


Is the best time to look at a company after it has a ticker or when it is poised to attain one? A company that does not franchise and has big growth plans is likely to go public sooner rather than later, don't you think?



@Noreen

Not sure I understand. Unless you are Mitt Romney, it's hard to invest in a company like this through private equity. The average investor would have to wait for an IPO.

Also there are some really large companies owned by private equity. Doesn't necessarily mean they are small, it just means that the financial data isn't public information. I would need public financial data to make an assessment about a company.


What I mean is that it's good to keep promising companies on your radar. No, I don't think most of us are in positions to make private equity investments. But it toyed with an IPO in 2007 before selling the majority interest to Bridgepoint. And if it keeps growing, going public could become an option again.



@Noreen

Got it. Yes, If it IPO'd I would definitely have to look at the filings. Speaking of which, Annie's (NYSE: BNNY) recently went public and I've been meaning to take a look at it as we've been paying for their ridiculously overpriced by delicious salad dressing for years. I need to get some of my money back.



I actually just glanced over the Annie's S-1 (NYSE: BNNY). Looks like they made about $2OM in 2011 on about $120M in revenue. But fiscal year ends in March and the run rate is obviously higher this year.

Let's say in 18 months they can earn $30M in profit and you give the stock a 20X multiple for premium growth and you get a $600M valuation.

What's the stock trading at today just a week after the IPO? $648M. And I swear I did not look at that number before I made the calculation.

I think in the long run this company has lots of potential but I would maybe wait a few months to see how the IPO settles out and what happens when the insiders dump some shares.


Annie's CEO John Foraker says one of the tools he has used over the years to think strategically about the company's growth and challenges ahead is the Greiner Curve. You can read about it here:


http://betki.blogspot.com/2009/04/using-greiner-curve.html

What do you think of it? Is it a useful way of thinking about the crises that organizations experience as they grow?


Re: It's not about the food

Street Smart
4/5/2012 2:14:04 PM
Pret a Manger does sound interesting but I don't like that McDonalds sold its stake to a private equity firm. WHY would they do that if it was so all-fired successful? Maybe there wasn't a fit with McDonalds and/or the company doesn't like to hold investments on its books long-term, but then neither do private equity firms.

Gotta think that an IPO is on Bridgewater's menu, and that it is grooming and hyping Pret for that. Could be yummy or could be a rich meal that's a little hard to swallow...


McDonald's "secretly" owned a portion of the US arm. It was an odd and uncomfortable fit, for anyone who has been to both establishments. In fact, the only reason I patronized the Manhattan shop located in the building where IU is located is because I realized McDonald's had sold out in 2008! To wit:

In 2001, a chunk of its equity was sold to McDonalds, whose culinary principles, ethics and working practices would seem to be antithetical to Pret's own, and Julian Metcalfe, one of the founders of the Pret a Manger sandwich chain, says now that "it was a PR mistake. I hoped we we'd gain a greater understanding of training, discipline and opening in foreign countries, but we didn't learn that many lessons."


@Scott, I see you did buy Buffalo Wild Wings! Already up around 6 or 7 from when we discussed it on these pages!

I DO think that Chipotle and its Asian counterpart, ShopHouse are cuisines that go veggie pretty easily. Chicks and ducks and geese...and cows and pigs...needn't scurry to have a good meal on either menu...



@Street Smart

Yes I own a small amount of BWLD. I got tired of watching it go up. Also I put it in my "forget about it" account where I buy small portions of long-term investments and put them in a drawer with lottery tickets, loose coins, baseball cards, e.t.c.


@Scott-

Perfect approach to BWLD. I, too, have such an investment "drawer." The contents thereof either make me look brilliant a few years down the line or make me say, "What was I thinking?"



Yes the drawer can get ugly! And why didn't we chuck some Apple in ther ein 2002!!




The blogs and comments posted on Investor Uprising do not reflect the views of Investor Uprising, PRNewswire, or its sponsors. Investor Uprising, PRNewswire, and its sponsors do not assume responsibility for any comments, claims, or opinions made by authors and bloggers. They are no substitute for your own research and should not be relied upon for trading or any other purpose.



Telecom-equipment maker Ciena is a stock traderís dream, as long as the timing is correct.
The FTC is offering a $50,000 cash prize to the person or group that can come up with a solution to those annoying robocalls.
Akamai is in the middle of four significant tech trends.
John Malone of Liberty Media will be taking over Sirius XM satellite radio when the existing CEO Mel Karmazin steps down. What's it mean?
Demand for students of the humanities exists, despite widespread aspersions on the discipline.
Resources to help you become a better investor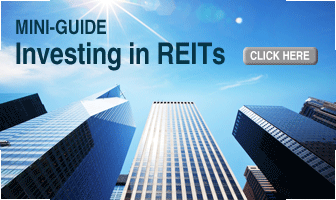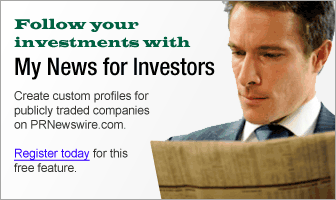 Investor Uprising on Twitter




25 market-moving companies we're tracking