Entitlement

JLO
4/18/2012 11:52:36 AM
Joey,

I concur with your synopsis of the study. I am of the boomer generation and actually worry about the prospects for my kids as well. I worry the our educational system and family structures our not promoting the value of a rounded education and work ethic.

As I see it, once folks receive monetary entitlements, they snowball into unmanageable financial diasaster because those who establish these programs have no real clue as the the impact of their actions, short of getting them re-elected.

Personal sense of entitlement is only different in that it is not directly a financial burden, but in a broader sense, it is also very harmfull to society. A large part of the strenth of our country is its financial influence in the world. Everyone must participate in the growth and benefit from the growth. If one chooses to sit out the game, they will not and should not reap the harvest.

Take care,





We have a lot of television events - Season finales for American Idol or Survivor, the final episode of Jerry Seinfeld, most SuperBowls, certain wardrobe "malfunctions", Helicopter footage of LAPD chasing a white Bronco, etc.
The terrorist attacks of September 11th were not just a television event.
@PredictableChaos,

I only really half agree with you here. I agree that 9/11 had more of an impact of the country than the seasson final of a TV show. But, I was in my early 20s when 9/11 happened and for me it really was something more like a TV event, though one that had only slightly more impact on me. To me the events that took place in the wake of 9/11 had more impact on my life.

By the same token I know people who the event had much more of an impact on, people who are the same age as me and lived in the same area durring the time, i guess it really does depend more on how the person views it.

I also think that many younger people did not experience it with the save degree of magnatude as those who were older, so that might be why they do not see it the same way.



@TelecomFreq - I think we're agreeing.

9/11 was more than a "television event". I wouldn't expect that everyone of a certain generation would have a chapter about it in their autobiography. Maybe it's not that personal. But it was a water-shed event for our country - before that terrorist attacks were something that happened in far away places like Yemen.

And I agree - the actual impact was more about what happened afterwards; but the same would be said for Pearl Harbor or the JFK assasination, right?

My disagreement is with the study authors who called the 9/11 attack a "television event". It's just not.


@PredictableChaos,

Yep, we are on the same page.



as for pearl harbor and JFK, i guess since they happened before I was born I sort of see it with a historical perspective that all of the impact happened at the moment of the event, but I think I am just looking at it through text book colored glasses. LOL


Maybe the real issue is that anyone -- of any age -- can internalize an attack on their own country and the loss of thousands of lives -- and conclude it is nothing more impactful than the season finale of their favorite TV show.


@Noreen,

Thats a great point, and I had not even really thought about it from that perspective!


I blame TV -- and video games. I think a lot of people don't associate things they see on the screen, large or small, as "real." Although strangely enough the majority seems to think anything in a chain letter or posted on Facebook is!


Re: Television events

Phoenix
4/19/2012 2:09:10 AM
9/11 was definitely more than a television event. It had a great impact on me when I saw it on TV and I wasn't even in America. I still remember the shock of it watching the events unfold on TV happening somewhere else in the world. We even had dinner guests that day. I remember we forgot to eat till very late just watching the screen horror struck. I've lived in countries with civil unrest and bombs going off around me but the helplessness of the thousands of people trapped in those buildings....


Re: Television events

KHC
4/19/2012 9:04:33 AM
New York City, Washington, and Pennsylvania -- are places that "not all Americans identify with"

So... in 1941 most Americans identified with Hawaii?

Is this a country anymore, or a loose confederation of "constituencies"?



sorry KHC, personally I only identify with Iowa County, IA, everybody else is a fake American.


That statement about New York City, Washington, and Pennsylvania -- are places that "not all Americans identify with" really annoys me. I'm not sure how someone can say that other Americans don't identify with 1) the nation's capital or 2) its largest city.



And the observation about the aftermath is on target. Even if you somehow did not identify with the events of 9/11, everyone has been affected by the changes that occurred because of it...major wars, higher security, different ways of living.









@Noreen,

It's annoying because it's a bunch of academics trying to make massive generalizations about actual people, which doesn't really work anyway.


Re: Television events

tokyogai
4/19/2012 9:24:34 AM
I guess many of these kids don't remember per 9/11 days. The changes in security everywhere and the whole level of distrust rose everywhere. I somehow think it shook most adults.


I swear, kids these days, think that they are entitled to things. Don't want to work, want everything to be handed. Look at me, I sound like and old man. But it is an "entitlement movement" going right now


entitled?

Dex
4/18/2012 5:14:18 PM
Most younger Gen Y members I know are more anxious than entitled. They make Dustin Hoffman in the Graduate look like the most secure and confident man in the world.


gen x

AskAsa
4/18/2012 5:41:57 PM
Your research seems solid.

It is still hard for me to imagine any generation more spoiled, entitled and disrespectful than the uber brats that emerged from the 60's subculture.




Aren't those the now old brats that got us into the financial mess we're in today?


AskAsa, not just the "subculture" members from the 60s. Anyone in the boomer generation -- hippie, conservative, what have you -- have ruined our country with their selfish, unsustainable ways. Last solid generation we had in America was the generation that fought in WWI, lived through the depression and sent their kids to fight in WWII. They gave the most for their country.


Gen Y why are they entiteled?

impactnow
4/19/2012 12:00:08 PM
I think the research needs to address where the sense of entitlement is coming from to address the issue. This is not the first generation to graduate in economically difficult times I too graduated in a recession and got a job eventually that was not in my chosen area but I took it, got the experience and moved on and up. The perspective of entitlement and lack of responsibility is really a hand in hand problem. We need to get young people to understand that it's time to take responsibility for their own lives and futures, it's not an easy ride, never has been and never will be. I am with Scott, when I graduated I wanted to define my own life, I moved out started my career got married and moved to another state, and never looked back.


Re: Gen Y why are they entiteled?

Drivewaygirl
4/19/2012 12:16:05 PM
Was the unemployment rate when you graduated 22.9% (for 18 and 19 year olds) or even 13.2% (for 20 to 24 year olds)? Probably not, because youth unemployment reached historical highs this year.


Re: Gen Y why are they entiteled?

Tenacious
4/19/2012 12:37:49 PM
Good point Driveway girl. I bet a lot more kids would be happy to leave the nest for a home of their own. But they are stuck because the jobs just aren't there.

Of course, if people like @ImpactNow really want them to strike out on their own, we could encourage young adults to leave home, rent a room and go on public assistance and food stamps. Then they wouldn't be sucking off their parents anymore. They'd be sucking off all of us.


I was lucky. I graduated from college when I was 19 and started my full-time job the following Monday. I doubt many kids are able to do that today, especially with a BA in journalism.


Re: Gen Y why are they entiteled?

driven
4/19/2012 1:24:01 PM
wow. 19 and graduated? that was quick.


Re: Gen Y why are they entiteled?

Dex
4/20/2012 9:09:10 AM
If in fact Gen Y is entitled, then blame the parents who raised them to be that way.


Re: Gen Y why are they entiteled?

impactnow
4/25/2012 11:44:48 AM
Driveway girl I am not underestimating the impact of the economy today on the ability to find work. When I graduated it was about 40% and I lived in rural area which made it far worse an individual with a business degree. My point is that entitlement doesn't happen its created and the study should evaluate the sources and how to address the issue. Entitlement has a negative connation I prefer expectation reset. Unfortunately I think college does a poor job of setting expectation for the real world. It doesn't prepare students for the reality of working in a corporate environment and the issues that they deal with from politics, to turf battles. I am in favor of changing for the better of all not casting stones, our young people are our corporate leaders of tomorrow we need to understand the disconnect and address the problem, the economy will eventually recover but the expectation reset needs to be established.

Not the First Recession Ever

Street Smart
4/20/2012 10:13:42 PM
I'm not disputing that our current recession has been deep, protracted and extremely wide-spread. But millennials shouldn't act as if they, uniquely, are experiencing recession and high unemployment.

When I graduated from college and business school in the mid-1970's we grads couldn't ESCAPE the protracted recession-stagflation of that decade. I found great jobs after both undergrad and grad school and I think part of the reason was that going home was NOT an option. Not having a safety net is what gave me the work ethic I have today!


Re: Not the First Recession Ever

Joey Naddeo
4/21/2012 12:26:06 PM
Some news contradicting the research author's claims that kids today are more concerned with "just having fun" than other generations:

http://well.blogs.nytimes.com/2012/02/02/the-kids-are-more-than-all-right/

"Every few years, parents find new reasons to worry about their teenagers. And while there is no question that some kids continue to experiment with sex and substance abuse, the latest data point to something perhaps more surprising: the current generation is, well, a bit boring when it comes to bad behavior.

By several noteworthy measures, today's teenagers are growing increasingly conservative."


.




We used up all the fun Joey. There was a commercial to that effect a few years ago, and, yes, it was true.


looking at the data

cat tail
4/22/2012 10:54:13 AM
A couple years ago, CareerBuilder.com and Harris Interactive did a study that found Gen Y workers want better pay, a flexible work schedule and company-provided cell phones. Now here is my reaction. On the surface, you can say that means that they are "entitled."

On the other hand, you can say that means many of these yound adults have to earn enough to meet their college loan payments -- and can't afford paying for their own cell phones if they are required to have phones for the convenience of their employers.

You can't just look at the what--you have to look at the why.


Re: looking at the data

AskAsa
4/22/2012 11:06:19 AM
That's an interesting way of looking at it. Obviously kids who have certain levels of debt feel they have to earn a reasonable amount to get a handle on their payments and avoid default. And while they can always restructure the loans based on their earnings, the thought of paying student loans for the next 40 years is daunting. Maybe they are less entitled than practical.


Some of the other commonly used markers of "entitlement" are the facts that younger workers want better working conditions and more flexible scheduling. Again, you have to ask yourself: Does that make someone demanding or simply well-balanced?


Something to think about, courtesy of the St Louis Fed: Since the recession, the unemployment rate for college graduates has more than doubled, from under 2 percent in 2007 to a peak of 5 percent at the end of 2010, and roughly one-quarter of recent graduates were underemployed.

There's entitlement for you.


Re: looking at the data

Dex
4/23/2012 9:21:38 AM
It's getting worse, too.

A weak labor market already has left half of young college graduates either jobless or underemployed in positions that don't fully use their skills and knowledge. Young adults with bachelor's degrees are increasingly scraping by in lower-wage jobs — waiter or waitress, bartender, retail clerk or receptionist, for example — and that's confounding their hopes a degree would pay off despite higher tuition and mounting student loans.


Re: looking at the data

AskAsa
4/23/2012 9:24:53 AM
Are there any parts of the country, geographically speaking, that offer better opportunities for new grads?


Based on an analysis of 2011 Current Population Survey data by Northeastern University researchers and supplemented with material from Paul Harrington, an economist at Drexel University, and the Economic Policy Institute, a Washington think tank,the southern U.S., anchored by Texas, was most likely to have young college graduates in higher-skill jobs.

The worst areas: the Mountain West was most likely to have young college graduates jobless or underemployed — roughly 3 in 5. It was followed by the more rural southeastern U.S., including Alabama, Kentucky, Mississippi and Tennessee. The Pacific region, including Alaska, California, Hawaii, Oregon and Washington, also was high on the list.

My personal suggestion to unemployed college grads with tastes for adventure (and overcrowded housing) is to go North.

North Dakota, that is. The oil boom is creating opportunities in energy and auxiliary industries statewide. The problem in N.D. isn't finding a job, but finding a place to live because housing is in short supply.



@Noreen,

Apparently you've never been to North Dakota. There are jobs but it's a grim place to live! the people working there are pretty much just there to work. So that has to be your goal.


Actually I have been to North Dakota. And while it's not NYC -- heck it's probably not even Montana -- there is something to be said for the energy and optimism that comes from 1) opportunity and 2) decent wages. If you are not a ND native, then work there a few years while the economy recovers, save some money, enjoy the outdoors (buy some warm clothes) and then move to the place of your dreams. It's not a war zone, and it's not as depressing as living anywhere with a high rate of poverty or unemployment.



@Noreen.

True. Just I think the media somewhat glamorizes the Bakken and if you see the working and living conditions they are pretty rough. Yes it's better than being broke, but I think anybody that goes there has to do it with the mindset of "I'm going to work really hard for a few years and save a lot of money but there won't be a lot of fun involved."


What's the alternative? Moving back home with your mom and dad after four years at college? How much fun is that? (For anyone, including the parents.)



@Noreen,

C'mon, so you're saying the only option right now is to move to the Bakken? That's a little extreme!




No, of course not. Two Midwestern states had the lowest unemployment rates in the nation last month. If you don't like North Dakota -- which has a 3% unemployment rate -- then you can move to Nebraska, which has a 4% unemplyment rate.




Don't scoff at Nebraska. The state has been making strides to provide incentives for businesses to Increase student Internships, Attract more Angel Investors, Stimulate construction of spec commercial buildings and Push new technology into the market. More than a lot of states are doing.


Re: looking at the data

Tenacious
4/23/2012 3:14:34 PM
If I'm not going somewhere with great weather or great cities, I think North Dakota or Nebraska is pretty much of an even bet.


Re: looking at the data

driven
4/23/2012 3:20:21 PM
"Well, if you don't want to finish college and you still want to make money, you can always become a plumber. In fact hire two laborers after two years and you'll be doing well."
The trades offer a lot of opportunity, and I don't think we're fully examining it -- as students, parents or educators. Why aren't we training people for the needs we have in our society, rather than letting everyone do his own thing -- and then sit on the couch after graduation because we have no need for those jobs?

Re: looking at the data

AskAsa
4/23/2012 3:22:46 PM
Good question, @driven. I think Scott is right about the potential for plumbers and other tradespeople, especially if the training can be accomplished on the job or in low-cost community colleges.


Re: looking at the data

AskAsa
4/23/2012 3:30:04 PM
Maybe North Dakota isn't dreamland. Maybe Nebraska isn't either. But if there are jobs there, and someone needs one, then go! It's not a life sentence. It's a stop-gap measure, a chance to gain experience, build a bankroll, get off the couch.

Was America such a great place when people came here in the early 1800s? It was a lot like North Dakota today: tough, but full of opportunities.



State of jobs -- by Overall Economic Ranking of states

blue is best, then green.






Well, if you don't want to finish college and you still want to make money, you can always become a plumber. In fact hire two laborers after two years and you'll be doing well.


My son quit college and he's working as a systems engineer. He learned Perl on the job from a guy who used to teach it at a college and now he's learning Java. He's being paid to learn the things he would have paid to learn in college. Lucky? Maybe. But sometimes you have to explore the options before you spend $100,000.


Trades

AskAsa
4/23/2012 5:24:00 PM
Even my barber (not hair stylist) but an honest to God barber serves as an example of what a skilled trade can do.

He drives a new caddy every year (status car among his generation) and spends most of his summers in Italy.

All for some snipping and clipping at 20 bucks a pop


AskAsa—not to be cynical but is the Cadillac leased and the trip to Italy paid for on a credit card. In today's day and age we need to ask remember that TV commercial with the guy who seems to have it all, but is in debt up to his eyeballs?


Re: Trades

AskAsa
4/25/2012 12:12:40 PM
Someone in a high volume cash business with low overhead can make enough to afford that lifestyle.



I still have a hard time w/ the math. Does he do more than 20 haircuts per day? Or maybe he's compounded his return by putting all of his haircut earnings into Apple stock.



My Grandfather was a postal worker and a cab driver and my grandmother was a part-time cocktail waitress (in Pittsburgh) and they bought a new Cadillac every 5-10 years for as long as they lived, pretty much. They thought that was the definition of the American dream. For them, it was! Sometimes it's best just to keep things simple.


My guess is the barber has a modest house in a neighborhood with reasonable property taxes. In the NYC area, that means he lives within the NYC boundaries, because property taxes are a fraction of what they are in the suburbs, The schools are another issue, but I am assuming this is an older guy. NYC has a wage tax, but a self-employed person can offset a lot of that income -- legitimately -- so he would owe very little wage tax. And if he has a barber chair in a room in his house too, he is probably taking both a home office deduction and depreciation on top of everything else.

The key seems to be having something other than W2 wages.

Another example: The man who washes the windows on my house once or twice a year. He and his wife live in a great part of Westchester County, NY; they spend part of the summer with his family in the south of France; and spend several months each winter at their second home in Florida.

Self employment has its perks. No health insurance benefits, but perks nonetheless!


Re: Trades

AskAsa
4/25/2012 11:09:14 PM
Haircuts in NYC usually cost $30 plus tip.

Lets say he's doing $80 -$100 cash each hour.That kind of money easiiy translates to a new car and trip overseas. Especially if most eveyting else is paid for. Many older people spend money wisely. I know a number of 80 somthings who wouldn't be caught dead with a perrier in their hand. Just plain tap water is fine. They are inherently suspicious of banks and the credit process and will only buy what they can afford.




The blogs and comments posted on Investor Uprising do not reflect the views of Investor Uprising, PRNewswire, or its sponsors. Investor Uprising, PRNewswire, and its sponsors do not assume responsibility for any comments, claims, or opinions made by authors and bloggers. They are no substitute for your own research and should not be relied upon for trading or any other purpose.



Telecom-equipment maker Ciena is a stock traderís dream, as long as the timing is correct.
The FTC is offering a $50,000 cash prize to the person or group that can come up with a solution to those annoying robocalls.
Akamai is in the middle of four significant tech trends.
John Malone of Liberty Media will be taking over Sirius XM satellite radio when the existing CEO Mel Karmazin steps down. What's it mean?
Demand for students of the humanities exists, despite widespread aspersions on the discipline.
Resources to help you become a better investor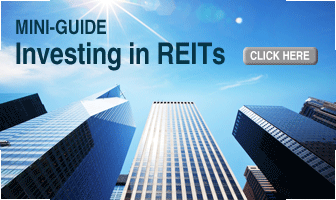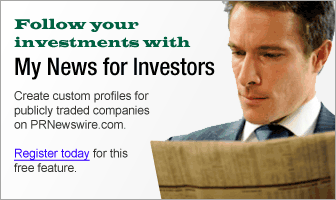 Investor Uprising on Twitter




25 market-moving companies we're tracking