Number of Inquiries

Tenacious
5/16/2012 8:56:50 AM
What does number of inquiries mean and why does that impact ones score?


Every time you apply for credit, the lender pulls your credit report. If there are a lot of inquiries, it appears like you have applied for a lot of new credit - and that maybe you are in financial trouble. That reduces your credit score.



Yeah, I hate this part of credit reporting. For example I have re-financed twice in the last year, three banks have pulled my credit for refinancing, and I get dinged. Kind of annoying. It's like they are making assumptions about something they know nothing about.


Re: Number of Inquiries

tokyogai
5/16/2012 9:24:44 AM
I think the whole system is stupid. If you don't borrow, your score is low. If you have cash and use it, you get a bad score. If you are smart and refinance at lower rates, your score goes down. The criteria may be right for a large number of users, but not for all. I would hope that at least some banks would be smarter than to look at scores alone.



"I think the whole system is stupid. If you don't borrow, your score is low. If you have cash and use it, you get a bad score."
LOL. Good points tokyogai. It's more like a system for the banks to score "What is the likelihood we can make good money off this person?"

Also, as I've chronicled on this board many times, I don't exactly know what the banks want.

Of course in the mortgage bubble 2003-2007 they would lend any amount of money to anybody with a pulse. Now they don't want to lend anybody any money.

Shouldn't it be like the stock market where you buy low and sell high? You would think the people who still have jobs and decent credit would be great bets right now because if they still have money now, well then, they're clearly good at surviving crisis.


Re: Number of Inquiries

Tenacious
5/16/2012 9:56:15 AM
The most attractive borrower to a bank would be someone with a decent credit score. Too bad of a score would indicate that they may not pay it back. Too good of a score may indicate that they will pay it back early, or on time with no extra fees. A decent borrower would borrow money that they can pay back, but they may miss a payment here and there, and they will hold the loan for the entire length of the term. That would maximize the banks profit from the loan. At least, that is how I think about it. Can anyone verify if anything that I just said is correct, or did I just make up a bunch of stuff?


Well Tenacious, you're right. To an extent, Here's a primer:

A credit report is a historical record of your bill paying history. A credit score, in contrast, simply reflects a given moment of time. Think of it like a blood pressure reading. The results can vary from day to day, depending on what is happening in your life. So a 10-point increase or decrease isn't necessarily worrisome. It is just something to watch.

Your score can change for many reasons. It generally increases when you pay off debt, make all your payments on time (there is no difference in making the minimum payment or payment in full), and keep your credit cards well under the maximum limits. Your score canfall if you make a payment late or not at all, or increase your debt.

It may even fall slightly if you close a credit card account. The score weighs the percentage of debt you owe against your total available credit. If you owe $10,000 on five cards–and those five cards have a combined credit limits of $30,000–then you have a total debt ratio of about 33.3 percent.

If you cancel two of those cards, you reduce your total available credit to $20,000. But you still owe $10,000. You have increased your debt ratio to 50 percent, and probably lowered your score, at least temporarily.

The last time I spoke to my buddy at FICO, he told me your payment history affects about 35 percent of your credit score. How much you owe affects about 30 percent, the length of your credit history about 15 percent and inquiries for new credit about 10 percent.

Best thing to remember: You can raise your score by paying bills on time, keeping balances low on credit cards and paying off debt, at least as quickly as the terms of your loan or credit card agreement require.

You won't be penalized for paying quickly, but you won't get brownie points either.


Be careful what you wish for tokyogai! We told you before how soon-to-launch

Movenbank

plans to offer better interest rates to influential tweeters and people with large networks of Facebook friends or LinkedIn contacts.

But it get's worse, or better, depending on your perspective.

Many Americans may be unaware that their social media conversations and posts are providing banks and lenders with a treasure trove of information. In fact, a growing number of banks and lenders are currently building a data repository – collecting, storing and analyzing data – in the hopes that one day it could help them determine your potential credit risk and also tailor marketing directly to you.

Even if your Facebook rant doesn't affect the underwriting on your loan, it could be used for marketing purposes -- you know, like when the bank decides to market a credit card to wild eyed and crazy people, your complaints, however valid, about your soggy fries at Mcdonalds may push you to the top of the list.


Re: Number of Inquiries

Phoenix
5/16/2012 9:38:12 AM
That's interesting to know. I wasn't aware that the number of inquiries would make such a difference. So if you are interested in finding out the best options available for you and go to several banks to get the best rate they could give in order to compare the rates your would end up with a lower rating? (Since every bank will then be making inquiries about your rating)


Re: Number of Inquiries

Tenacious
5/16/2012 9:53:40 AM
What about if you pull your own credit score? Does that have an impact on your credit score? Does it count as an inquiry if you get your own report?


"What about if you pull your own credit score? Does that have an impact on your credit score? Does it count as an inquiry if you get your own report?"



Tenacious, No, it does not hurt your score if you pull it yourself. Nor does your score suffer when lenders pull your score -- without your consent or permission -- in connection with promotional offers.





FICO differentiates between the two types of inquiries by classifying them as "soft" or "hard." Only

hard inquiries have an affect on your credit score.





Soft inquiries are all credit inquiries where your credit is NOT being reviewed by a prospective lender. These include inquiries where you're checking your own credit (such as checking your score in myFICO), credit checks made by businesses to offer you goods or services (such as promotional offers by credit card companies), or inquiries made by businesses with whom you already have a credit account (so they can see if you have screwed up and hike your rate.)





Hard inquiries are inquiries where a potential lender is reviewing your credit because you've applied for credit with them. These include credit checks when you've applied for an auto loan, mortgage or credit card. Each of these types of credit checks count as a single inquiry. One exception occurs when you are "rate shopping" for a car or moirtgage: FICO score considers all inquiries within a 2 week period for an auto or mortgage as a single inquiry.









Even if the don't affect my score, I resent the promotional inquiries.


Card balances

Dex
5/16/2012 2:24:21 PM
Someone told me you need to carry a credit card balance to have good scores. is that true?


No. Your credit reports and scores don't reflect whether you carry a balance or pay in full. The only thing reported to the credit bureau is the balance from your last statement,, and whether you "paid as agreed," which means you made at least the minimum payment by the date it was due.


Re: Card balances

driven
5/16/2012 3:01:22 PM
What's an average credit score?


The US median FICO score is 720. Remember, median means the middle number (not the average): half the scores are higher, half are lower.


Re: Card balances

AskAsa
5/18/2012 4:18:27 PM
Noreen- I'm so glad you mentioned Credit Repair Services. Thousands of consumers waste much needed funds paying money to people who promise to help them but wind up plunging them into more debt.


Ha ha Heinrich! Yes, let's look for more credit responsible friends...


Errors in Credit Reporting

Street Smart
5/20/2012 5:44:55 PM
I have a very unusual name. I know...Street Smart...it has such a nice ring to it...WHY aren't more people naming their babies that?

But seriously, I am the only person in the United States and probably the world with my name, but that doesn't stop the credit bureaus from getting SOMETHING wrong. I have found wrong addresses, wrong medical bills, strange department store accounts in strange cities...you name it.

I order one report from each credit bureau every three months on a rolling basis so I can see them all within a one year period. I have also found that lately American Express seems to be offering a "see your score for free" promotion. They want to sell a credit monitoring service, but it's not necessary to buy it to check out the score using the promotion.




The blogs and comments posted on Investor Uprising do not reflect the views of Investor Uprising, PRNewswire, or its sponsors. Investor Uprising, PRNewswire, and its sponsors do not assume responsibility for any comments, claims, or opinions made by authors and bloggers. They are no substitute for your own research and should not be relied upon for trading or any other purpose.



Telecom-equipment maker Ciena is a stock traderís dream, as long as the timing is correct.
The FTC is offering a $50,000 cash prize to the person or group that can come up with a solution to those annoying robocalls.
Akamai is in the middle of four significant tech trends.
John Malone of Liberty Media will be taking over Sirius XM satellite radio when the existing CEO Mel Karmazin steps down. What's it mean?
Demand for students of the humanities exists, despite widespread aspersions on the discipline.
Resources to help you become a better investor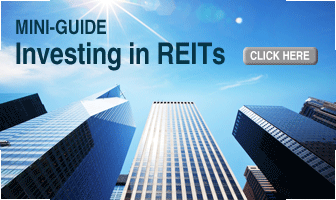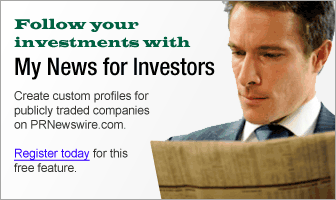 Investor Uprising on Twitter




25 market-moving companies we're tracking