Stay Away

tokyogai
5/22/2012 11:29:41 AM
Scott,



I agree with your thoughts. It really remains to be seen if FB can really generate reveues and profits. there are substantial headwinds I see int he business model. I think we need a few quarters of results ( after being public) to really judge.


I know people on both sides of this. I know some who bought in the first day and who continue to buy in as the price drops, they are saying its still a good deal that that it will be double its price a year from now.


I know others who are staying away no matter what, they think the IPO was a flop and the company is destin to fail.

I am some place in the middle, I think the stock will eventually go up, just not sure how high it will be able to get.


Re: Stay Away

Phoenix
5/22/2012 11:57:29 AM
The whole thing looks like a badly managed drama. I wonder what is really going on behind the scenes. Guess we would have to wait and see. I like the way you look at the company valuation Scott. The stock did look like it was over valued. Well let's watch what happens next.



Doesn't exactly inspire confidence, does it?



@tokyogai,

The issue isn't generating revenues and profits -- they are already doing that -- the issue is sustaining the growth rate.


Re: Stay Away

tokyogai
5/22/2012 1:21:02 PM
I agree- but the IPO was based on forward projections of revenue and profits, so they need to really grow. The headwinds create the problem.


Whoever forward projected that revenue had some very rose colored glasses on.....


Morgan Stanley has achieved the near impossible: They've made Goldman Sachs look good!



It get worse. Throw in a SEC investigation, the confusion in trading, Galvin (MA) subpoena, the leak of the analyst rerport, then you have a shareholder lawsuit and $800/hr security lawyers get hired, management gets sidetracked etc etc. Do the banks have to make up the $8 loss from IPO price?

Whomever ran this book at MS was a rank amateur.

Massachusetts subpoenas Morgan Stanley for Facebook | Reuters


@Rod Raynovich, you are SO right about it being amateur hour at Morgan Stanley as far as bringing the IPO to market. But I really would not have figured that anyone in his right mind would be looking to follow Henry Blodget's career path.

I'm really speechless!



And the professional Smith-Barney retail brokers have to put up with this crap.



@Scott, it was F. Scott Fitzgerald who famously said, "There are no second acts in American life," but he was dead wrong about Henry Blodget. I knew about his successful blogging career, but I also know that he was barred for life from the securities industry for his subterfuge at Merrill Lynch.

All things considered he has made lemonade out of lemons and I applaud that. If--as a former insider--he can help shine a light on the places where the Chinese Wall is crumbling, that is penance enough for me.



IPOs not for the faint of heart

ProfR
5/22/2012 11:49:28 AM
This is why smaller investors should stay away from IPOs.

Now that Facebook is public, they will need to meet revenue/profit targets as do other public companies.


coverage

AskAsa
5/22/2012 4:53:59 PM
The coverage leading up to the event seemed to be way out of proportion. Even people I know who never follow the market were drawn in by the hype.


Interesting article in the New York Times yesterday about whether Mark Zuckerberg and his new bride, Patricia Chen have a pre-nup. Other than its tabloid curiosity value, I found the question interesting because he got married the day AFTER the IPO. The thinking is that under California community property laws, his Facebook assets pre-dated his marriage and therefore stay entirely in his column as opposed to being shared. What a romantic HE is!

http://www.nytimes.com/2012/05/22/technology/zuckerbergs-property-status-post-marriage.html



Well, I think it's obvious why he got married the day after the IPO because California is a communal property state but says everything you earned prior to the marriage is yours.

I wonder if he's going to stick the new wife with post-IPO losses? ;-)



But wait Scott,

If Mark Z knew FB would double in a year, he would want to wait another year before getting married.

Maybe he doesn't think it's such a good buy?



Uh-oh, good point!

I don't know if I had a net worth of $15B+ I would find it difficult if I started making personal decisions on the basis of how many billions it would make or break me.

After the first $1B, does it matter?

That's why I think Eduardo Saverin is a greedy and dishonorable person for what he did. He came to America, he got rich, he lived the American dream. The least he could do is pay us a few extra million in taxes.


You guys are wrong. It's not about community property.

He got married the day after the IPO mess to take attention off the negative things surfacing about it and simultaneously generate more publicity for Facebook. If the IPO had gone well, he'd have waited and planned a real wedding.

What self-respecting mega-billionaire gets married in a blue suit in his backyard before less than 100 guests?

Nope, seems to me like it was a rush to deflect attention from stuff Mark didn't like everyone seeing.

My prediction: He's going to grow the company's users by opening Facebook to anyone of any age, even kids under 18. What better way to see a spike in total users?


Re: Mark Zuckerberg pre-nup?

Street Smart
5/24/2012 8:24:48 AM
I think @Noreen has read the tea leaves exactly right, not only about MZ's ultra-romantic wedding motives but about the need for Facebook user growth.

Only problem is...this article says it is not, not, NOT sustainable, no matter how many dogs, cats and hamsters get their own profiles this coming year.

Apocalyptic but fascinating read:

http://www.technologyreview.com/web/40437/#.T7ukj-GdYbw.email


Agreed, Street Smart. Pinterest is already proving users are all too eager to move to the next big thing.


Re: Mark Zuckerberg pre-nup?

Dex
5/24/2012 11:09:28 AM
It is just mind boggling that the IPO of the what-- decade? century? -- devolved into the IPO mess of all time. What does this say about the future of the company? If the leadership could not even get its IPO done right, I have little faith in its ability to protect its shareholders in the future.


Re: Mark Zuckerberg pre-nup?

Street Smart
5/24/2012 12:33:23 PM
@Noreen--

Pinterest is a great example of active clicks versus sheer size of the user base. I couldn't get enough Pinterest when I first joined, but now the self-referential nature of the same content over and over has made it totally ho hum.

And don't forget with Facebook that if your pet is like mine, (s)he may have his or her own profile, but isn't doing much shopping day to day. (At least I hope not!)


Re: Mark Zuckerberg pre-nup?

cat tail
5/24/2012 12:57:33 PM
Every time I think about Facebook, I get an uneasy feeling we're all being scammed -- like the people who fought for seats in the Twilight Zone episode "to serve man"



@Noreen

I don't know that's even more cynical thinking than even I'm prone too. Don't think think he had to have known he was going to get married at least a few days before the IPO? He must have made some plans at least to alert people to be there.


Scott, he's a billionaire and it was a hundred people. He had an off the rack suit and her dress did not appear custom made. How hard could it be to get a small party together?



Just saying, I don't really think he made the decision in 48 hours! Of course I could be wrong.

Off-the-rack suit is a significant upgrade from a hoodie!


Good point Scott. You win.


Re: Mark Zuckerberg pre-nup?

cat tail
5/24/2012 8:42:11 PM
Ok. we're getting more infomation: The wedding had been in the works for months, a friend of the couple told the Associated Press; the fact that it came one day after Facebook debuted on the stock market was entirely coincidental.

But still...

Why plan a wedding for the same time as the IPO? Aren't both things important enough to deserve full attention for a time?


Re: Mark Zuckerberg pre-nup?

driven
5/24/2012 8:49:41 PM
Maybe we can blame the IPO issues on Zuckerberg's preoccupation with his pending marriage!


Re: Mark Zuckerberg pre-nup?

Street Smart
5/25/2012 11:26:34 AM

Re: Mark Zuckerberg pre-nup?

back2basicz
5/27/2012 3:36:43 PM
Cat Tail,

Very Good point.

My feeling is the Lady nagged him ahout it so much he decided to get it over with ASAP.



Regards

Ashish.



Re: Mark Zuckerberg pre-nup?

back2basicz
5/27/2012 3:54:37 PM
Noreen,

What matters more to Investors is not Total number of Users,rather Total Number of Paying Users.

So even if they do open it up to everyone below the age of 18 ,I am not sure how Current Valuations will still be sustainable.

Regards

Ashish.



Re: Mark Zuckerberg pre-nup?

back2basicz
5/27/2012 3:49:52 PM
Scott,

The important thing is How much Cash does he Have on Hand today(which is not tied up in FB Stock)?

Its one thing saying he a Billionaire,but if all his Wealth is just tied up in the stock that makes it very doubtful,After all that Stock Valuation(which is 16% Down today) could go Down even more over the next month or so.

Ok I got some numbers,Mark Zuckberg Personally sold 30 Million shares in the IPO,to raise USD 1.14 Billion.Apparently most of it will go towards paying his Tax Bill!!! Leaving very little spare.

As for the case of Eduardo Saverin-Its not like he is going to exit the US Scot-Free,he will most Definitely be Paying Exit Taxes(close to 700 million USD),if I remember correctly.

But at the end of the day,its his decision what he wishes to do with his Money and His Life.If chooses to spend it elsewhere,You can't stop Him.

Unless you are prepared to implement Full Capital controls.

Regards

Ashish.



@Ashish

Yes I guess Zuck is really broke. He only has a spare few hundred million in liquid net worth. LOL!

I still think te Eduardo saga is ridiculous. Renouncing citizenship on the country that made you rich, all in order to dodge some taxes.

--Scott



Re: Mark Zuckerberg pre-nup?

back2basicz
5/28/2012 10:21:46 AM
Scott,

I understand what your driving at here regarding Eduardo,but I was more interested in what you think about the Michele Bachman controversy.

She gave up her Swiss Passport because of the uproar she had to face in DC.

I thought she was dumb.

But then her Hubby still has a Swiss Passport,so for sure he can take her back to Switzerland in case of an emergency!!!

If History has taught us anything,its always a Good option to have an escape route in case things don't go according to plan.

Regards

Ashish.


Take THAT, Venture Capitalists!

Street Smart
5/23/2012 8:06:57 AM
Interesting blog post arguing that the astronomical returns on social media are actually having a negative impact on funding other innovation in Silicon Valley, as well as other sectors such as pharmaceutical development and alternative energy.

Maybe Facebook's stumble will have a longterm postive effect?

http://steveblank.com/2012/05/21/why-facebook-is-killing-silicon-valley/



It's true, VCs move in packs, and this is drawing capital away from other important areas. Example: Networking! There has been a significant decline in VC investment in newtorking gear. Somehow they are going to have to move all those Facebook bits. They'd better figure it out.



Re: Take THAT, Venture Capitalists!

back2basicz
5/27/2012 4:21:17 PM
Street Smarts,

Interesting.

I was pretty sure,Insane Valuations in Social Networking were Harming the Capital Markets just not just sure which area.

Thanks for sharing.

My feeling is they still wont learn.

Why is that?

They invest before an IPO,not afterwards.A significant number of them exit the Company at the IPO stage(rather than Hold onto the Stock);but then maybe they thought FB was different...

If so,Wait till FB hits 20 Dollars,Thats when they will learn.

Regards

Ashish.


Analyst Estimates for Facebook

Street Smart
5/26/2012 1:02:29 PM

Let them Start Paying Dividends First.Then Call Me.

back2basicz
5/27/2012 3:34:06 PM
Scott,

How about asking them to pay an Annual Dividend of say 25- 50 cents First?

Let the Company Demonstrate a decent enough History of Reliably Rewarding Shareholders through Dividends,then I might get interested.

They claim to have 3Billion Cash on their Balance Sheet,so instituting a Small Dividend as a Policy of Rewarding Shareholders should'nt be a Bad Idea right?

You can keep rest of the cash for all your planned expansion projects(incl.Buying Opera Web Browser).

The moment I start seeing a Regular Dividend Paying History,I get interested,everything else is just Vaporware.

Regards

Ashish.




Nobody seems to be clicking the like button over the new controversy that the Zuckerberg wedding has ignited: The size and provenance of THE RING! Is it too small? Is it a natural Burmese "blood" ruby (so named because of conflict in the region, not color)? If so, did MZ break the law to buy it? If not, is it a treated stone, and therefore less valuable?

Cause for another class action suit perhaps--disappointed brides blaming Facebook for their downscaled bling?

http://shine.yahoo.com/fashion/priscilla-chans-ruby-ring-193400700.html




The blogs and comments posted on Investor Uprising do not reflect the views of Investor Uprising, PRNewswire, or its sponsors. Investor Uprising, PRNewswire, and its sponsors do not assume responsibility for any comments, claims, or opinions made by authors and bloggers. They are no substitute for your own research and should not be relied upon for trading or any other purpose.



Telecom-equipment maker Ciena is a stock traderís dream, as long as the timing is correct.
The FTC is offering a $50,000 cash prize to the person or group that can come up with a solution to those annoying robocalls.
Akamai is in the middle of four significant tech trends.
John Malone of Liberty Media will be taking over Sirius XM satellite radio when the existing CEO Mel Karmazin steps down. What's it mean?
Demand for students of the humanities exists, despite widespread aspersions on the discipline.
Resources to help you become a better investor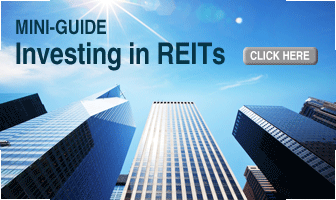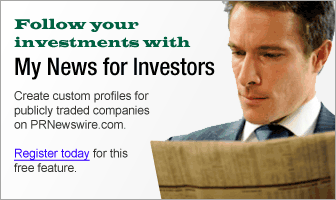 Investor Uprising on Twitter




25 market-moving companies we're tracking