Lies, Damned Lies and Unemployment

Street Smart
5/31/2012 7:23:05 AM
Thank you @Fred for taking my vague feelings of unease, suspicion and malaise and quantifying them. @Noreen, after reading this, I need some Paris hotel recommendations pronto!


Understanding the mess

tokyogai
5/31/2012 8:42:16 AM
Fred- thanks for a good analysis of the current employment mess. I am sure this will be a lot of fodder for the November election with both sides making opposite points. No matter how you look at it, things are not recovering very quickly.


Re: Understanding the mess

Phoenix
5/31/2012 10:23:24 AM
I really like your posts Fred they help us gain more insight into areas that we fail to understand at a glimpse. Your superb analysis of figures make us see the less obvious hidden meanings behind everything. it is no wonder that figures are manipulated to make things more rosier specially considering the high correlations.


But it is fair to note that there is a slight movement in the right direction, even looking at the employment-population ratio. Granted, the gain is nominal. But I'll take a nominal gain over none at all!



Yes @Noreen, there has been an improvment from the absolute depths of dispair -- cudos!

However, here's a quote from the Department of Labor's report this morning:

"In the week ending May 26, the advance figure for seasonally adjusted initial claims was 383,000, an increase of 10,000 from the previous week's revised figure of 373,000. The 4-week moving average was 374,500, an increase of 3,750 from the previous week's revised average of 370,750."

Note that not only was there an increase in the number that lost their jobs last week, but there was a upward revision of the week before equal to their usual average of 3000 people. So, the report this week is actually 13000 worse than was originally reported the previous week.

It is nice to see improvement, but it is no more acceptable to see lying from the reporting agencies than it is to see lying by the media that analyses it.


Lying? Accuracy? Ask me about Census data sometime Fred...

The big unknown here in the employed to population ratio, in my opinion, is the size of the population, 2010 count notwithstanding.



I'm sorry @Noreen, I don't follow. What is your point? I am completely certain that the Census data is incorrect as is the data released by many agencies. We don't know to what extent it is wrong but we can certainly know without any doubt that when an agency revises its data in the same rosy direction in 75 out of 78 weeks that they are deliberately lying.

Then we also know that when reporters with degrees write about the improvement every week without questioning its accuracy they are either biased or ignorant, and it is immaterial to me which is the better descriptor.


I'm just saying that the population numbers are probably not what they seem, either. Could be more, could be less. Maybe the employment ratio is even worse than it seems. Or maybe it's better than it seems, based on historical numbers. (Did we always include undocumented workers in the national population count? Or is the ratio worse now because we do?)

It's a big mess.



Okay @Noreen, let's agree that the numbers are inaccurate, but they are probably the best we're going to get. Then let's use the private numbers like those from Challenger, Chicago Business and even ADP (although the monkey with revisions every month too), to monitor what we are given by government agencies.

But after we look at the numbers let's at least be honest in our interpretation. The employment situation is getting worse not better, and tomorrow when the government tells us that unemployment has dropped from 8.1% reported in April to 8.0% in May let's realize that it is probably a campaign tactic and not reality.

Based on all the other employment information recently released and the deterioration of seven Federal Reserve reports last month we should expect the ISM Manufacturing Index to be down when it is released tomorrow at 10 AM, just as the GDP was revised lower today. If it is, expect the market to drop substantially so at least let's protect ourserlves from that possibility.

If the unemployment figures are reported to have improved when they are reported at 8:30 AM there may be a bounce in the market, but let's understand that unemployment is the only thing most of the electorate understands and looks at and realize that we are being lied to if they tell us things have improved.

Then, let's look for the rare journalist who states things as they are and follow that person in the future.



@Noreen,

Thanks for including the multi-year data. Looking at it, the trends I see are

Decline from 63% to 58.5% from 2008 to 2010
Flat-line at 58.5% since 2010

The changes since 2010 are nothing more than seasonal variation - more people work in the summers, fewer people work each December-January.

This seasonal variation wiggle goes back to at least 1990. (You can see it in Fred's 4th chart --- Percentage-of-Civilians-Who-Are-Working).

PC


Re: No improvement in employment rate

mInvestor
5/31/2012 1:20:34 PM
@PredictableChaos,

I agree with your observation. All these data are just some survey numbers, it can be distorted by many errors or variations. 58.2% to 58.3% doesn't mean a real improvement in employement rate. Well, 60% to 58% is a big decline.



Re: No improvement in employment rate

Fred Goodman
5/31/2012 1:36:13 PM
@PredictableChaos

Just today the monthly report from Challenger Gray & Christmas indicated an increase in layoffs to 61.8 thousand in May. The 12-month average was 53.9 thousand and that compares to a 12-month average of 39.7 thousand in May of 2011.

Please also consider that it is not necessary to seasonally adjust figures based on a 12-month average. So, if you are looking to sugar coat the employment situation please look elsewhere.

Perhaps you could look at the data from ADP. They released their monthly employment report this morning in which they wrote:

"ADP private payroll employment for April was estimated to rise by only 119,000 in what would be significant monthly slowing [emphasis added] versus a revised 201,000 in March."

Then of course you can look at the Chicago Purchasing Managers Index that was released today in which it was stated:

"The Chicago Purchasing Managers reported the May Chicago Business Barometer decreased for a third consecutive month to its lowest level since September 2009."

One of their seven business measures is employment which fell from 58.7 in April to 57.0 in May, and it was 64.2 in February.

My point is that it is easy to rationalize a single piece of information and that is what the media does every day with the intention of supporting a point of view that is close to their hearts.

Notwithstanding the bias of the media, business sucks and employment is worse and the last 3.5 years has not made improvements, no matter how many times it is written that "it's not as bad as it could be." In truth it's not as good as it could be.



Interesting analysis Fred.

As we can see this situtation is complex and confusing. And we know the government's numbers are muddled at best. Personally I think the most ridiculous part of the government numbers are the so-called "Birth/Death" model where they add and subtract jobs based on guestimates about new businesses being created and destroyed. The B/D number can account for huge differences in the monthly jobs -- up to 50% of the number. So if you are going to cheat that is the place to do it.

I have written about this before but I think the biggest drivers of the job situation are 1) Outsourcing 2) demographics.

From people I talk to anecdotally there is no doubt that it's harder to get a job than it was 10-20 years ago, especially if you are young.

As far as the "out of the workforce" data it's very hard to decipher but my guess is that related to demographics, it's a lot of older people on the verge of retirement who just give up and decide to retire earlier and a lot of younger people who move in with Mom and Dad and also give up. I have seem some data that confirms this.



Good points @Scott, I certainly can agree that the figures are both muddled and confusing. However, your approach is honest and straightforward -- you are looking for answers.

Contrast this with the lying idealogues who call themselves journalists and use the confusion to sway an ignorant electorate in the direction they have chosen for them.

It is that that makes me write as I do. I don't mind looking for answers and admitting to the difficulties. However, I am intensely opposed to interpretating data to suit an agenda and even more opposed to making up the numbers.


Potentially ignorant question, but is there any possible way this intentional distribution of erroneous employment numbers can actually affect the availabiltiy of jobs?

In other words, could the stock market boost brought about by these altered reports actually result in an atmosphere where job creation is more probable, or is the boost too ephemeral to actually make a difference?



@Bargain Bin

In don't think there are any beneficial effects to phony news. At best there may be a temporary euphoria, but the big traders who move the markets, generally have the knowledge and ability to avoid being suckered.

There is often a quick spurt in one direction or the other after an economic report is released that is caused by the uninitiated taking positions. However, more often than not it is reversed very quickly and may be reversed a second or even third time as traders have the time to analyse a report thoroughly.

Look carefully at the minute by minute trading tomorrow just before and after the usually influential ISM announcement at 10 AM. You may see just what I mean.

Here's what may happen. The consensus for the ISM report to be released at 10 AM is for it to be lower -- a bearish event if it occurs. So let's consider that a group of floor traders, in anticipation of a negative result make a few big shorts in key stocks to drive them lower before the announcement in the hope that they can buy them back in the first moments after the news release. In doing so they amplify the volatility which permits them to make further trades in the opposite direction. We often see this around the time of the FOMC announcements every month or two.

The other effect of phony reports is to create an air of uncertainty and mistrust of the government by employers, which results in a decrease in hiring.



BTW, I am always unimpressed with how voters are so susceptible to the economy -- voting however the economy swings. Throughout history the economy has been volatile and cyclical. And often there is very little the government can do to fix it.

In fact, I think the notion that emerged in the 1990s that the government and Central Bank were omniscient and could "banish the business cycle" was the most dangerous idea that got us into trouble.

Maybe the election won't matter. That's actually how I feel, especially since both the economic and market data on historical performance of Repubs vs. Dems is marginal at best.

I think the problems are too big for either candidate to fix, frankly. The real problems would have to be fixed by larges across-the-board changes brought about by a sea-change in U.S. Congress.



@Scott, you wrote:

"Maybe the election won't matter. That's actually how I feel, especially since both the economic and market data on historical performance of Repubs vs. Dems is marginal at best."



I have a very dear friend of 40 years, a commodities trader, who has expressed precisely the same opinion. He also has said, as you did, that neither candidate can fix the problems we face.





Perhaps you are both correct with respect to the economy, but there is more to my life than the markets. There are tactics and opinions expressed by the candidates that will have a direct effect on the wellbeing of my grandchildren and I have made a personal assessment as to which candidate and which philosophy is more likely to permit my grandchildren to enjoy the life I have been privileged to lead.



At my age it probably doesn't matter what the outcome of the election is, but it certainly matters to them, in my opinion.



Re: Demographics

mInvestor
6/1/2012 2:25:25 PM
@Fred,

Can't agree more, neither candidate can fix the problem. The only way we get out of this mess is letting market working itself out. It's supposedly to be a free market. Unfortunately, our government is trying to intervene. What they actually got will be slowing down the recovery. They are also smart, but they still do this. Why? Because they try to win the election.

And yes, you are right. Whatever they do now won't fix the current problem. They will bring consequences to next generation. By that time, all those politicians will be long gone. Too bad, our kids need to clean up the messes for us.

Hopefully, we will find one candidate is not that hungery to power and glory, and willing to do something useful to people and the world.







The trader and analyst Jim Sinclair calls this approach "MOPE" -- Management of Perspective Economics.

The idea being the the government can control markets but giving people false confidence.

I agree this doesn't work and sometimes has the opposite effect of making markets more volatile than they need to be.


If the government is lying to give us false confidence, I wish it would do a better job at it...because my confidence is about gone.



Re: More on B/D model

mInvestor
5/31/2012 9:59:04 PM
Birth/death model is just a statustical method. It uses survey to collect data. It's not that scientific or accurate. There are many things can affect the results. The data or calculated results are often revised afterward because some parameters are just estimate. To use this figure to predict future will sometimes be troublesome.





The point @minvestor, that I am trying to make is that estimates are not estimates if they are incorrect in the same direction 75 out of 78 times and the errors average 3000 with a low standard deviation.

Then they are willful distortions to create an impression favorable to the incumbent.



This is why I watch the market reactions more than then government numbers. they are telling us all we need to known today.



@Scott,

I watch the government numbers in order to get a feeling about the probable reaction of the market.

As a result I am 100% out of equity and own only BOND and MINT ETFs with the balance in cash.

As you know personally I have been out of gold for months, but am likely to get back in if the news from Asia and Europe continue to worsen.



Best gold buying opportunity in 4 years, in my opinion. A near 30% retracement matches almost exactly the correction in 2008. In addition, the COT futures report shows lowest gold speculative longs and highest amount of shorts since Sept. 2008 -- major fuel for a rally.


You should probably repeat that Scott--because 6 months from now, people will be asking you "Is it too late to get into gold?" as the market heats up again.



Don't pay attention to the mainstream media on gold -- they are contrarian indicators.

They would have you think that gold was been a disaster for years. It started 2011 at $1400 and climbed to $1,900 on a blow-off top, then retraced 30% back to $1,500. Classic bull market action.

The fundamental explanation is that each time we enter a new phase of the crisis they "fix" it by printing more money. So what do you think is coming next?





@Scott, as we have personally communicated, I am an intermediate term gold trader. The last time I traded I started buying the SPDR Gold Trust (GLD) on April 1, 2011 and started selling my accumulated shares on September 8. I have been completely out of gold since December 13.

One of my indicators is a Moving Average Oscillator based on the separation between its 50- and 200-day moving averages. Over many years it has been useful to buy gold when the oscillator first reverses to the upside, especially when it is below 2%.

Based on how low the indicator is at the present, I agree with you that this may be a supremely attractive buying point. However, I will wait until the oscillator turns higher.

Including today's big rally the oscillator will turn up within two weeks if GLD makes it to 165 by then. I will be a buyer if that happens.

One can certainly make a case to own some of the metal as an expression of one's fear about the economy and the political situation, and I have accumulated a modest position that I keep in a safety deposit box. However, I separate that totally from my trading.




SPDR Gold Trust (GLD) Moving Average Oscillator
Through Friday, May 25th





Thanks Fred. Your chart confirms my other indicators. You might look at the work of Eric DeGroot he has been a master in this space. His Diffusion Index called a bottom in gold on Wednesday.

http://edegrootinsights.blogspot.com/2012/05/dealers-feet-are-getting-fidgety-in.html

The tricky part with gold is that when it reverses it often reverses violently and if you wait two weeks you may miss a $200 move!

I added to my position this morning. I have been long gold in various sizes since 2004.



"The tricky part with gold is that when it reverses it often reverses violently and if you wait two weeks you may miss a $200 move!"

Yes @Scott, it certainly is tricky, which is why I trade the intermediate term. I don't have the temperment or the skill to trade for the short term.

BTW Scott, my first trade in gold was in 1979.



"BTW Scott, my first trade in gold was in 1979."





Excellent Fred -- you cut your chops in the heyday of the last bull market!



I am but a young gold spring chicken. Wasn't interested until it started to pull out of the doldrums in 2002. And even then it took me two years to take interest!



this chart is fascinating:





http://www.bloomberg.com/news/2011-08-16/u-s-gained-from-ending-gold-standard-in-1971-chart-of-the-day.html



It is saying something -- what exactly it is I'm not sure!


As detailed in my gold analysis last summer, my minimum target for this bull move is $2,500 an ounce.



Yes @Scott, that reference to the Bloomberg chart on the Nixon move on gold is fascinating. The subject is covered in great detail in a superb book described below.



Currency Wars, by James Rickards is a must read for anyone wishing to understand what's going on in the world. Not only in financial matters but in politics in general.

It's well written and can be absorbed by readers with or without a lot of prior exposure to the material. It received only two 1-star reviews out of 107 at Amazon, and one of the 1-star reviews said "it was actually one of the best books I have read this year."




Re: More on B/D model

yalanand
6/4/2012 8:11:36 AM
Currency Wars, by James Rickards is a must read for anyone wishing to understand what's going on in the world. Not only in financial matters but in politics in general.

@Fred, thanks for sharing this info. I will order my kindle version today. Meanwhile what is your target on eur-usd , will it breach 1.2 levels ?



@Fred, thanks for sharing this info. I will order my kindle version today. Meanwhile what is your target on eur-usd , will it breach 1.2 levels ?

I know you will enjoy the book @yalanand. However, I know as much about currency trading and prediction now that I knew about trading gold in 1979, and that is not much. I am far more comfortable with the stock market and economic indicators than I am with the other markets



Re: More on B/D model

yalanand
6/4/2012 8:08:56 AM
BTW Scott, my first trade in gold was in 1979.

@Fred, were the gold movements so vicious in those days ? And how much profit did you make in your first gold trade :).



@Fred, were the gold movements so vicious in those days ? And how much profit did you make in your first gold trade :).
@yalanand, the chart below shows how vicious gold trading was in 1979 and 1980




I'm sure you'll agree it was pretty vicious indeed.




I bought in October at four hundred and something and got scared out the day after Thanksgiving, as I remember. I lost a couple of points and never went back in until many years later.

I was young, inexperienced and dumb in those days, now I am old, experienced and dumb.


Re: More on B/D model

yalanand
6/4/2012 1:28:09 PM
I'm sure you'll agree it was pretty vicious indeed.
@Fred, that is pretty vicious indeed. But am surprised that gold is up just 700$ in last 32 years. Any paritcular reason why gold rallied from 200$ to 800$ in 1980 ?

Any paritcular reason why gold rallied from 200$ to 800$ in 1980 ?

@yalanand, This was during the Carter administration when "stagflation" was the order of the day and the CPI went from 5.9% to 13.6%. Gold went up because of the Arab oil embargo, interest rates around 18%, unemployment and a loss of faith in government that led to the firing of Carter after a single term and the election of Regan.



Re: More on B/D model

yalanand
6/4/2012 8:14:56 AM
The tricky part with gold is that when it reverses it often reverses violently and if you wait two weeks you may miss a $200 move!

@Scott, unfortunately these movements are not reflected in our markets because the rupee has been sliding continuously against the dollor. Its down nearly 20% against dollor in 1 year. So gold in terms of rupee is always going up in India.


Re : A Realist's View on the Job Market

yalanand
6/4/2012 8:03:02 AM


Using this trick, they were able to report an improvement of 1,000 last week when the reality was actually 2,000 worse than reported the week before.

@Fred, there is a famous adage which says "Statistics hides more than what it reveals". So just like statistics these numbers dont give clear picture but confuse the investors. I think investors should do proper study before investing rather than just relying on this number.





Re: Re : A Realist's View on the Job Market

Fred Goodman
6/4/2012 12:30:45 PM
@Fred, there is a famous adage which says "Statistics hides more than what it reveals". So just like statistics these numbers dont give clear picture but confuse the investors. I think investors should do proper study before investing rather than just relying on this number.





@Yalanand




I Agree with what you say, that was the point of my post, to give investors information on which they could judge the severity of the employment situation in spite carefully selected, and I beleive carefully distorted, figures supplied by the DOL for a year and a half.





Liars

Dex
6/4/2012 8:51:37 AM
While I agree the government data is often inaccurate, I stop short of suggesting that there is wholesale lying. I think the problem has less to do with liars than incompetence and questionable statistical models.


The job market hinges a lot on geography.

A deeper dive into the state employment numbers paints a more complex hiring picture, one that shows about half the nation returning to past robust employment levels and the other half not. Energy and farm states outperformed the nation, as did states near the nation's capital, according to a new study by IHS Global Insight. States that suffered a housing bust, and old industrial states, continue to suffer the most.

About half the nation's states will return to their peak employment levels this year or next, but the other half, recovery may remain elusive until 2014 or later.

Michigan, Nevada and Rhode Island might have to wait until 2017 to see a return to the peak employment levels that preceded the Great Recession, which lasted from December 2007 to June 2009.





Well @noreen, we may disagree as to which came first the chicken or the egg, but I would say the chicken is the cause of the problem in this case, and Scott Walker is no chicken.


I don't really get your point.



Well @noreen, if you look at the two maps carefully you will quickly see that most of the 11 states with the highest unemployment have large Democrat majorities, and all 4 states with no problem have the largest Republican majorities. Perhaps there's a connection.


I don't interpret the maps that way. It looks like some states are doing ok and others are not, and how those states voted in the past presidential election doesn't really define anything. It depends on a myriad of other factors beyond red or blue.



While I readily agree that the relationship between unemployment and party affiliation is just one in a large field of relationships, there is clearly a correlation between them.

I had a professor in statistics who said that while statistics do not always prove a relationship, to believe the opposite of what they are telling you is no different that saying you believe in miracles.

The only way you can deny that there is something repetitive going on when you see all four states with very high employment voted Republican and 7 out of 11 states with high unemployment voted Democrat is if you believe in miracles -- the odds are simply too high to disregard.


Or maybe you could just say that all four of those states are big energy states, and energy has been booming. And don't go claiming that's just a Republican thing--Pennsylvania is doing good, too, despite the way its citizens voted in 2008.



Okay @noreen, now we're getting somewhere. So you think energy may help produce Jobs. So why then has this administration done everything it can do to squelch energy production? Keystone Pipeline, drilling in the Gulf, eliminating coal as a source of energy production.

Railroad carloads of coal are down 20% this year. Obama promised to make the use of coal prohibitively expensive and he has done what he promised. Unfortunately he did not manage to replace it with Solyndra before it went bankrupt on taxpayer funds so the net result was less energy and certainly less business for the coal producing states.

And even if I grant you that the only reason the four best states for employment are run by Republicans and have been run by Republicans for decades is because God smiled on them and gave them lots of energy, you still have not addressed the fact that 7 of the worst 11 states are run by Democrats and have been for decades.

Maybe it's just a coincidence, but maybe it has something to do with the way they are governed. I can speak for California since I am a resident, and I know that business is leaving the state in droves. It's a hostile environment.


I watched my grandpap shovel coal into a furnace at an office building when I was a kid.

Coal is terrible option in a country with an excess of natural gas.


Obviously the Obama administration has failed in its attempt to quash the energy industry, as you suggest. Just look at the Bakken or Eagle Ford. And plenty of infrastructure is in progress, Keystone Pipeline aside.

And didn't some of the strongest objections to the XL come from Nebraska's Republican Gov. Dave Heineman?


Re: Uneven recovery

Dex
6/7/2012 7:34:13 AM
Fred, I find it annoying that you can only see the world in terms of red and blue. You make every damn issue a matter of politics. it's tiresome.



Re: Uneven recovery

BigJim
6/7/2012 7:42:01 AM
Dex, ever hear of the phrase "one trick pony?"

Now you know one. Pretend you have a remote and change the channel. Pointless to reason with someone on an unending loop of the same thoughts.


Re: Uneven recovery

Tenacious
6/7/2012 7:53:20 AM
LOL Bigjim!


Re: Uneven recovery

cat tail
6/7/2012 8:21:16 AM
Really good points on the uneven recovery Noreen. And like you, I see this as far more indicative of policies (both public and private) rather than politics.



Good point @BigJim, but tell me is "changing the channel" much the same as what the Ostrich does when it hides its head in the sand? At least @Noreen deals with questions directly to the extent of her education and beliefs.



I'll be happy to switch "ponies" when you are able to provide alternate reasons for our current situation, other than the policies of those in office, on both sides I might add.


Re: Uneven recovery

driven
6/7/2012 7:46:27 AM
Yes, Noreen - Dave Heineman was a consistent critic until he managed to get the pipeline rerouted.



@noreen,

One of my grandpaps was a tailor who after working 14 hours climbed 6 stories to his three room loft in a tenement in New York to be with his eight children and his wife. He was dead 10 years before I was born.

The other grandpap was a tailor in Brooklyn who died when he was 96. Interesting stories but they have nothing to do with the fact that this country owes $15 trillion to its future generations and currently the cost of electricity by natural gas is much more expensive than from coal, as you can see below.

All forms of energy should be used, not just the ones produced by campaign donors at Solyndra and wind farms.


That chart is based on 2007 prices. Nat gas is a lot cheaper now. And its often not the fuel source as much as the age of the generators used to produce the electricity, as well as their efficiency rating.

And "to the extent of my education?" Really, Fred, way to be condescending!!



@Noreen,

I apologize that what I intended as a compliment to you was taken as condescending. I don't even know what your education was or where it was acquired. However, I do appreciate the fact that you do not (often) use ad hominem arguments and instead try to counter with facts well sourced.

I guess I need an editor for my comments as well as for my posts.



@Noreen,

Just as soon as the price of electricity generation from natural gas is lower than from coal the problem will be solved. Natural gas will replace coal automatically by profit-driven producers.

However, we must separate the production cost from the regulation cost. If natural gas is made less expensive because of taxes and regulations on coal intended merely to force producers to use gas then the net result will be the opposite of the public good.

There is also the fact that subsidies to producers of alternate sourced energy result in kickbacks to politicians in the form of campaign contributions, just look at Solyndra for evidence. But there I go again, turning every discussion into a political one even when it is apt.




The blogs and comments posted on Investor Uprising do not reflect the views of Investor Uprising, PRNewswire, or its sponsors. Investor Uprising, PRNewswire, and its sponsors do not assume responsibility for any comments, claims, or opinions made by authors and bloggers. They are no substitute for your own research and should not be relied upon for trading or any other purpose.



Telecom-equipment maker Ciena is a stock traderís dream, as long as the timing is correct.
The FTC is offering a $50,000 cash prize to the person or group that can come up with a solution to those annoying robocalls.
Akamai is in the middle of four significant tech trends.
John Malone of Liberty Media will be taking over Sirius XM satellite radio when the existing CEO Mel Karmazin steps down. What's it mean?
Demand for students of the humanities exists, despite widespread aspersions on the discipline.
Resources to help you become a better investor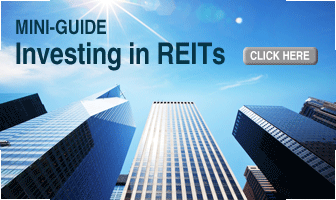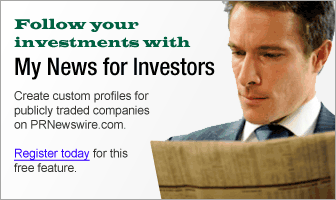 Investor Uprising on Twitter




25 market-moving companies we're tracking