I have noticed in my area that not so many homes are on the market currently, I wonder if this is a reflection of them not being stuck on the market as long.


Just a guess, but I bet it's a result of lower inventories because more people (who have the option) are waiting to sell rather than trying to fight the market.


Thats a good point, I know prices have gone up a little bit in my area, but nothing close to what they were just 4 years ago.


Is the house price at the 2006 peak something like the nasdaq at year 2000. More than a decade past nasdaq is still around 50% from its all time high. My guess is it will take a equally long time for home owner to see 2006 peak price.


A slow climb, but it really should not be a quick one, that would just be bad again.


I agree. There are fundamental issues that need to be worked though and this will not happen quickly. I think there is still an inventory that was purchased by people who just really couldn't afford them that needs to be soaked up before we can see any real growth.


I bet it's a result of lower inventories because more people (who have the option) are waiting to sell rather than trying to fight the market.

@Noreen, equities are falling, house prices are falling, commodity prices are falling, just wondering where will people invest all the money ?


"equities are falling, house prices are falling, commodity prices are falling, just wondering where will people invest all the money ?"


@Yaland,Unless you are retired and a net seller, the falling price shall be a good news, you can scoop more assets with less price. Of course you need to choose wisely about which asset to invest.


Unless you are retired and a net seller, the falling price shall be a good news, you can scoop more assets with less price.
@Value Hiker, I agree with your point. But what about people who have extra cash to invest ? Where can they invest their extra cash ? Is it the right time to invest in housing or prices will still correct further ?
First, unless you are 100% in cash, it is emotionally hard for investor to jump in the market while seeing his portfolio is shrinking. But as long as you have extra cash to invest in a down market, you must cheer up and take bold move.

Secondly, investors have strong desire to buy the stock at exact bottom, and sell at the exact peak. The problem is: it is a mission impossible. If you know the intrinsic value of an asset (house, stock, commodity...),and you have enough of margin of safety based on current market price, you shall go ahead. Yes, the price can fall further, and most likely it will, but it doesn't mean your committed purchase is wrong: never judge your investment decision purely based on market fluctuation.

Thirdly, there is no right time, only right price,for market. You know how frutile it is to time the market.



I maintain that the only thing to do is save money and dollar-cost average in .. and ignore the volatility.

Given the pattern of the last two years, I would not be surprised to be a vicious drop into the August/Sept timeframe before there is some relief.

Therefore I will be putting to money in 3-4 chunks: Next month, September, October. For whatever reason Sept./Oct. often market low points in the markets.


Totally agree, Scott. It will be the worst nightmare for an investor who has no cash reserve while the whole equity market is on a fire sale. I knew it because it happened to me years ago.


Guess we should all go out and buy an extra mattress. Seems like the best place to stash cash these days.


How sad is it that stashing something under a mattress only seems questionable from the standpoint of robbery or fire loss? From an investment standpoint, it offers about as much as the bank.


@cat tail, nowadays, bank may be funcationally worse than a mattress: When a mattress does not work, we can toss it over to the dumpster. When a bank doesn't work, we need to cough up more tax money so the bank can pay its TALENT executives a fat annual bonus.


Oh, my bad Noreen, is there any other safe place to stash cash these days? LOL


There are several homes that have been on the market for at least a year. I thought that the market was taking an upswing, but it looks like things are still a little tough for those in this industry.


Election Year Housing Politics

Street Smart
6/2/2012 10:04:09 AM
Job creation numbers and unemployment are perennial hot-button indicators during an election year, but I hope that housing prices and the lack of mortgage liquidity will come to be big factors, too for the middle class and above.

Obama has done NOTHING of substance to help people who are underwater with renegotiation and refinancing of their loans. The banks are too big to fail but the citizens who borrow from them are apparently too small to succeed--in receiving any attention or mitigation. That cloud continues over the economy just as much as unemployment.

Since I live in a bright blue state, I've given up the idea that my vote actually counts, but I hope those in truly depressed housing markets can find a way to make it an issue in the 2012 campaign.


Re: Election Year Housing Politics

icebreaker1975
6/3/2012 12:13:27 AM
Well, I live in a bright Red sate and I figure my vote counts...anyway, the housing market has tumbled...whats next?



I own a house and I am fortunate that I did not lose money on it, but if I did not own a house now and I were looking, my motivation to buy a house would be purely to save money. It's now cheaper than renting.

If you buy a house now with interest rates this low it's nearly impossible to lose. You can finance with a 7-year ARM at 2%. That's means to borrow $200,000 it costs about $1,000 a month. And then you can write of the interest at tax time.

I understand that many people cannot buy because they don't have the down payment or can't get a loan, but prices and interest rates are not the barrier -- it's financing availability. The costs are completely reasonable.


multi family

cat tail
6/4/2012 9:10:53 AM
If I had some free cash I would invest in multifamily properties to take advantage of the shortage of rentals and the low purchase prices on property.


You know, one of the best potential real estate investments could be multi-family in college towns. We've aleady discussed the high costs of education, and student housing is a big chunk of that expense. Of course, you have to have the stomach to rent to potentially rowdy kids. But if you protect yourself enough with a hefty security deposit and really good property insurance, the return on investment could be very nice.


Student housing is intriguing. You could also invest in something like American Campus Communities (ACC), a niche player renting on- and off-campus student housing.


Re: multi family

driven
6/4/2012 12:26:49 PM
Multifamily is booming -- it really does offer a lot of upside potential. I think small single family homes that could be purchased at a reaonable cost and rented for fair amounts could be good, too, although I think the headaches of becoming a landlord depend largely on the property laws in the specific city or state.

Some places give tenants way too much control.


Re: multi family

Dex
6/4/2012 2:16:10 PM
Definitely a point. I would not mind owning a rental unit in some locations. But in NYC, for instance? Forget about it. It takes forever to evict a tenant, even one that is occupying a unit illegally and hasn't paid rent in months.


Re: multi family

AskAsa
6/6/2012 9:49:00 AM
I've known many fair decent people who got into --- and quickly out of the landlord business in NYC, Regulations are crushing. Even those owners who want to do the right thing by tenants are often crippled by rules, fines,etc.


Yes, NYC is not the place to be a landlord!


I have a friend who is a landlord in NYC and the picture she paints is a horror story. Basically, tenants know that landlords are hog tied by regulation so they pull all sorts of shenanigans...demanding rent rebates, bribes to actually vacate rent-controlled apartments, demanding upgrades, etc.

It is NO business for the faint of heart!


Re: multi family

mInvestor
6/9/2012 4:50:01 PM
Street Smart,

That's horrible story, a nightmare for any landlord. If this kind of ruling happened in NYC, would it adopted by other states?




@minvestor, I don't think that nine years without paying rent could happen anywhere else on the planet than NYC. I personally don't think this will set a precedent at all--except for entitlement weirdness!

- Street Smart


Re: multi family

mInvestor
6/9/2012 7:59:20 PM
Good, let's hope you are right.




Re: multi family

driven
6/11/2012 10:41:23 AM
NYC is an anomaly as far as I can tell. And isn't that a rare good thing?


Re: multi family

AskAsa
6/11/2012 10:50:23 AM
I'm actually surprised they were able to evict the freeloaders after nine years. I feel like some people in that situation stay on forever.


Re: multi family

Broadway
6/4/2012 9:41:25 PM
@Noreen, being a college-town slumlord has always been a life goal of mine. They tend to be the ones who show up at the bars (usually the ones they own) at 4pm in their wife-beaters, drink until about 8 or so when the college kids start to come in, then they skulk to some corner with a cigar to spectate. My kind of life! And great money too. Generally charge exhorbitant rates for properties that fall apart a little bit more every year, because college towns are run by landlords so there's no political push to enforce codes or care for properties lived in by college kids. That = $$$$$$$$$$$$$$$$$$$$$$!


You could be the exception Broadway - the property owner who provided safe, decent housing for students and collected fair rent on your investment. You don't have to be a stereotype to profit from student housing.


Not all student housing is falling apart. There's been a big push on many campuses in recent years for higher quality housing. Students expect it and parents demand it.


Re: multi family

driven
6/5/2012 11:34:05 AM
I agree, drivewaygirl. Some of the housing borders on luxurious, like the Boston University high-rises that overlook the Charles River.


Re: multi family

Broadway
6/5/2012 3:02:14 PM
I'd be interested to see the demographic breakdown of who's buying/renting the luxury "college" properties. I'd venture to guess that it would be disproportionately foreign students living there on their parents' dime. As for the sub-luxury housing, I think it many cases the typical American student wants to live that typical American college life --- living in a crapper with 10 of their best friends, having their parents pay way too much, or if their parents don't pay, then having to work 3 jobs to pay for rent, books, pizza....


Re: multi family

Broadway
6/5/2012 3:03:03 PM
And @Noreen, I don't want to be the exception. I want to be the stereotype : )



Indeed. I have several friends whose parents' purchase real-estate in college towns where they lived to help them with housing. In the end it turned out to be great investments for the parents, they are now landlords collecting large rents or they sold at a profit. College towns tend to have more stable economies and healthy real estate markets.


Housing prices

cat tail
6/11/2012 11:17:53 AM
I'm surprised how many NYS sellers are still holding to relatively high list prices in spite of the realities of the market.


Re: Housing prices

driven
6/11/2012 4:23:36 PM
Some people still set list prices by looking at their outstanding mortgage balance rather than by looking at comparable sales.


Re: Housing prices

Dex
6/11/2012 4:32:45 PM
You're right Driven. People seem to expect someone else will pay at least as much as they need to pay off the mortgage and their other debt, fair market value be damned,


I can't say I blame them for trying, especially if they bought at the top of the market


Housing momentum or just a spurt

impactnow
6/11/2012 7:45:56 PM
I can understand the fears and the optimism. In my area of the country I am seeing the best movement in the market I have seen in 4 years, houses are literally flying off the market, granted at very reduced prices fueled by very low interest rates. Do you think it's just pent up demand or do you think it will hold? Personally I see it as a spurt not a long term trend because the unemployment situation is still very precarious.


Re: Housing momentum or just a spurt

Drivewaygirl
6/12/2012 7:00:28 AM
I suspect it is a spurt of interest from pent up demand and the limited availability / high costs of rental uniys


Re: Housing momentum or just a spurt

AskAsa
6/12/2012 10:05:36 AM
The job market is too fragile for a sustained housing recovery


Re: Housing momentum or just a spurt

Tenacious
6/12/2012 10:13:34 AM
I agree, although the tight rental market may force people to buy out of necessity.


Re: Housing momentum or just a spurt

cat tail
6/12/2012 11:24:44 AM
People I know are still too nervous to committ to buying


Re: Housing momentum or just a spurt

AskAsa
6/12/2012 11:29:59 AM
It's hard to feel good about taking on a 30 year mortgage when you feel like you have a 30 month job.


Re: Housing momentum or just a spurt

Tenacious
6/12/2012 12:12:47 PM
And a job that lasts for 30 months is a long-standing job these days.




The blogs and comments posted on Investor Uprising do not reflect the views of Investor Uprising, PRNewswire, or its sponsors. Investor Uprising, PRNewswire, and its sponsors do not assume responsibility for any comments, claims, or opinions made by authors and bloggers. They are no substitute for your own research and should not be relied upon for trading or any other purpose.



Telecom-equipment maker Ciena is a stock traderís dream, as long as the timing is correct.
The FTC is offering a $50,000 cash prize to the person or group that can come up with a solution to those annoying robocalls.
Akamai is in the middle of four significant tech trends.
John Malone of Liberty Media will be taking over Sirius XM satellite radio when the existing CEO Mel Karmazin steps down. What's it mean?
Demand for students of the humanities exists, despite widespread aspersions on the discipline.
Resources to help you become a better investor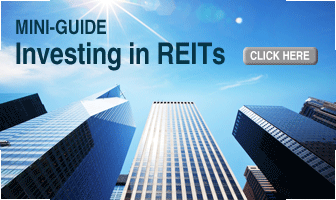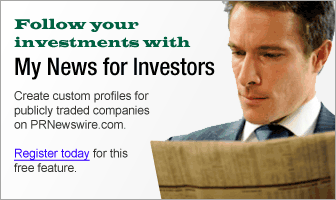 Investor Uprising on Twitter




25 market-moving companies we're tracking