The holy grail

tokyogai
6/4/2012 7:45:51 AM
I wonder if this is just the latest quest or if really has been found. The tehory behind this eems to make sense. I will give it a try and see what results I get.


It would be nice to have a list of the actual stocks that were included in the portfolio. But it is interesting nonetheless.


Re: The holy grail

Dex
6/4/2012 8:46:29 AM
Yes, I wish the secret involved a little less math!


Re: The holy grail

cat tail
6/4/2012 9:07:25 AM
I've heard about this asymmetry before, but for some reason always associated it with stocks that declined more in a bear market than they rose during a bull market. Interesting to consider the inverse.


The whole concept strips out the idea of making a quick buck overnight on a hot stock, but it supports the old tortoise and hare thing -- slow and steady wins the race, or, in this case, the best returns.


@Dex,

It seems that math runs the world, we can not make a single move without punching something into a mathmatic model first. ;-)


I know you are right TelecomFreq...I just wish I had loaded up on more math courses when I had the chance.


@Noreen, There is always room for more math ;-)

Even with my engineering background I find it easy to get lost sometimes trying to follow the math behind some of the investment modesl. A lot of the people building them are utilizing such high level of math that the vast majority of us just have no chance to follow it without some majory studying first.


I'm hoping the organization comes up with some simple strategies in its ongoing research to make the system more appealing to people like me, who find computing the betas a bit cumbersome.


Re: The holy grail

yalanand
6/4/2012 3:58:35 PM
I'm hoping the organization comes up with some simple strategies in its ongoing research to make the system more appealing to people like me

@Drivewaygirl, I wish after the research is complete they will release iOS or Android app so that when I search for the data it shows safe stocks to invest in.


Re: The holy grail

driven
6/5/2012 11:35:22 AM
That would be great. Except then everyone else would know the hot stocks, and then none of us would make any money.


Re: The holy grail

AskAsa
6/5/2012 2:12:18 PM
That observation frequently comes to mind whenever I hear about the introduction of a new radical wealth building formula or system.

Now that everyone has it - what?


Re: The holy grail

Dex
6/6/2012 10:44:40 AM
Once everyone has it -- a system, a stock, a thing like Facebook -- then no one really wants it anymore,


Isn't that the truth, Dex!


Re: The holy grail

mInvestor
6/9/2012 8:16:45 PM
@Dex,

That's a good thinking. Unfortunately, we human beings are flawed. We don't always follow what we shall do. All of us know debt, especially bad debt is bad for us, but look at what happening now. Also the calculation is not that simple, I don't think everybody will do dilligent checking before they invest. Human behaviors are complex and hard to predict.




Re: The holy grail

yalanand
6/24/2012 8:22:04 AM
Human behaviors are complex and hard to predict.

@mInvestor, true and this is all reflected in the stock market beahviour. That is the reasons its always hard to predict and model the stock market behaviour.


@Telecom, with all due respect, according to some research, in general, investors with math or engineering background usually have lower return than investors with art or history major. Investor is half science at most. That is why Warren Buffett said: Don't do equation with Greek letters in it.

Does these wall street quants (quantitative analyst) play a major role in the subprime crisis ?


Re: The holy grail

driven
6/4/2012 12:17:30 PM
There is hope for me and my only fair grasp of math yet!


@Value Hiker, that is an interesting stat. Math might not be the end all be all of investment, there might some art to it, but at the end of the day I would still rather have a solid math background. It must just be the engineer in me.


@TelecomFreq, math is important to investment, especially the basic theory of probability, the compound theory, and the game theory, etc. But it is not a silver bullet to investment return. Underrating or overrating its importance are both wrong.




Anyone do the calculations? What stocks do you think are in the portfolio right now?


Ok, AIER(sic), it looks good, it sounds good, and you ahe have proven to us that it works. 10 out of 11 years isn't bad and is something I can definitely ascribe to either great math, a good market, or maybe even pure luck...but even a cynicist like myself would love to "win" 10 out of 11 years. But, just out of curiosity, what happened in that "11th year" that threw that streak off?


Re: 2009

"In that year-long bull market following the economic meltdown, the market's return was 54.4 percent, while the portfolio's total return was 2 percentage points lower."

"And although the total return of the AIER-Beta in 2009 was 52 percent compared to the market's 54.4 percent, the portfolio's two-year average beat that of the market considerably. It showed a net increase of 34 percent over that period, compared to the market's 6.9 percent increase."



I liked it until the part where I was told that this is a non-profit research outfit that doesn't tell you what they pick.

Okay, but then, what's the point?

They should convert to for-profit and allow people to make money on their research if it's that good.


Two things. One, they feel providing the results of the reseach can help people make money-they are basically saying here is how it works, but leaving you to do the specific research on what stocks fit the profile. You can do the calculations on any stock that interests you, if you are math inclined.

Second, the organization does have a for-profit arm. I don't know whether it offers any investment patterned after this model portfolio. But here is the background on it,

American Investment Services, Inc. (AIS) is an S.E.C. Registered Investment Adviser founded in 1978. AIS is wholly-owned by the non-profit scientific and educational organization the

American Institute for Economic Research

(AIER). Our

investment approach is consistent with AIER's scientific research findings, as described in their popular book How to Invest Wisely

.

We are governed by a

Board of Directors

appointed by AIER.

We provide low-cost independent

Asset Management Services

to individuals (including IRAs), estates, trusts, retirement plans and charitable organizations. We publish the

Investment Guide

, a monthly newsletter. We are also the developers of a rigorously researched, disciplined approach to large-cap value stock selection which we call the "High Yield Dow" strategy and one of a select group of advisors specifically qualified to provide clients with access to fund products from

Dimensional Fund Advisors

(DFA).





@Noreen,

If you can get the name of specific funds that this strategy is linked to we can get more information on individual stocks.


At this point, I do not think they are trading the research portfolio. But we should be able to perform some screens to identify some of these stocks. You just have to compute the betas for specific periods.



"It created the portfolio by computing betas for all stocks for the years 1995 through 2011 in the broad-based Russell 3000 stock market index. In addition, they separately computed betas in rising and falling markets. That, Cunningham said, was the hard part. "It was a huge task."

I will have to ask my rocket-scientist friends but at this point I probably don't have the capability to do this.


Ah come on Scott..you can do it!

Or let's just look for an online calculator to do it for us.



I can't actually, because I don't know what the process is. And it sounds like they were doing a fairly sophisticated analysis of many decades of data... I doubt there is an online calculator for this. I'm going to ask some folks how they would go about the calculation.


Re: The Perfect Portfolio

yalanand
6/4/2012 3:53:08 PM
Or let's just look for an online calculator to do it for us.



@Noreen, I think we need much more than calculator...I think the data is so huge that we either need matlab or

wolfram alfa computational capability.


Re: The Perfect Portfolio

Value Hiker
6/4/2012 3:10:06 PM
@Scott, as a fact, large number of the Wall Street Quants were rocket-scientists from East European countries, and Soviet Unions. Joined with Wall Street Investment bankers, they created the Subprime crisis with all these fancy math models for option trading and risk management. What a waste of talence!



There is no problem with quants per se. The problem with quants on Wall Street is that they come there with some stuff that works for a while and then somebody gives them $1B with unlimited leverage and they feel the need to leverage their model up to LTCM-like levels (50-to-1). Then they blow up. It happens over and over again.

Really all you need a good model, with little-or-modest leverage and keep the egos in check. That almost never happens on Wall St. The egos always get the best of us.




Re: The Perfect Portfolio

Value Hiker
6/4/2012 1:02:44 PM
@icebreaker1975, I can give you a hint on what will happen. Check James O'Shaughnessy and his book <<What Works on Wall Street>>.

Mr. O'Shaughnessy spent tons of efforts to analyze the past history of the stock market and found several rules that will boost investors' return. He was so convinced that he started a fund based on his book. The result was so horrible that later on his book is renamed by some reviewers as <<What used to work on Wall Street>>





@Value Hiker

That is such a true statement about the markets. As soon as you think you are onto something that "works flawlessly," they move the goalposts.

The general reason is that other people catch on to the think that works and if everybody is doing the same thing then it becomes impossible to set yourself apart.


Re : Secrets of the Perfect Stock Portfolio

yalanand
6/4/2012 3:39:12 PM
Cunningham said AIER is doing further research to see if it can hone in on the qualities that give a stock the desired asymmetrical beta. That would be useful advice for individual investors.

@Noreen, thnaks for the post. I totally agree with you, if users can identify such qualities they can do better investments. I am eagerly waiting for your next blog to know what qualities give a stock the desired asymmetrical beta.


Re: The holy grail

driven
6/7/2012 7:51:20 AM
It would be nice if the inverse happened: if companies realized they could profit more by emulating firms that had this desired asymmetrical beta profile. I suspect good management helps boost profit in good times and minimize losses in bad times.


I agree with @Dex and @drivewaygirl that once something reaches the tipping point of mass acceptance the early adopters are gone, baby, gone.

Let me add another metric for analysis of what's hot and what's not: how hard you, the user, have to work in total unpaid obscurity on behalf of the geeky entrepreneurs who will ultimately reap the billions at IPO time.

For example, Pinterest. Remind me why that's fun? Cutting, pasting, bearing ALL the legal liability for what...props for the best boards? NOT HOT!

Facebook is becoming the same way. Shuffle the cat content around endlessly for what exactly? Oh, that's right...so the ZUCKmeister will be my FRIEND! NOT, NOT, NOT hot!




The blogs and comments posted on Investor Uprising do not reflect the views of Investor Uprising, PRNewswire, or its sponsors. Investor Uprising, PRNewswire, and its sponsors do not assume responsibility for any comments, claims, or opinions made by authors and bloggers. They are no substitute for your own research and should not be relied upon for trading or any other purpose.



Telecom-equipment maker Ciena is a stock traderís dream, as long as the timing is correct.
The FTC is offering a $50,000 cash prize to the person or group that can come up with a solution to those annoying robocalls.
Akamai is in the middle of four significant tech trends.
John Malone of Liberty Media will be taking over Sirius XM satellite radio when the existing CEO Mel Karmazin steps down. What's it mean?
Demand for students of the humanities exists, despite widespread aspersions on the discipline.
Resources to help you become a better investor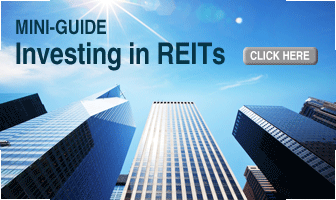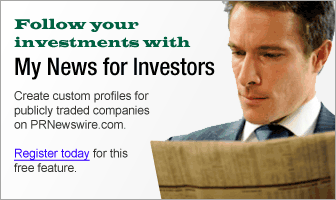 Investor Uprising on Twitter




25 market-moving companies we're tracking