Rim is a sad story

ProfR
6/5/2012 7:30:53 AM
What happened to RIM is a sad story. They were early to the mobile party but lost their edge. I think it might be best for them to be sold. They do have a strong business base who still likes the idea of business email. They also have very good security technology which could be used by other players in the market. It would be interesting to see their software technology combined with Android. That would make Android phones more business friendly.


Don't We Have a Census Coming Up?

Street Smart
6/5/2012 8:56:20 AM
RIM is a sad story, but also a cautionary tale. Corporate IT departments may have started out as RIM's market, but that wasn't enough when consumers were given the choice.

If RIM were to take its positioning "ultra secure" and B2B though, I'll bet they could find governments willing to bite. Such as our own. Why dollars to donuts, the 2020 Census is putting out RFPs right now to build the next-generation, useless dinosaur device to waste our tax dollars.


ProfR,

The story of RIM is in fact a sad one, but I would say that even a sale would not save them. Right now they only value they really have to offer up for sale is their patent library, once that is snached up there is no reason to really keep the doors open at the failing company.

It was just 5 years ago that blackberry phones were on the top of many lists, today they are only slightly more than paper weights.


Shelly Palmer, a tech reporter and blogger, had an interesting piece on the End of the Blackberry recently. It notes: "I very rarely call the "time of death" of a company. It's really not my place.

But, after my customer service experience with RIM (Research In

Motion, the makers of BlackBerry smart devices) the other day, I think it's safe to say that BlackBerry has passed on! RIM is no more! It has ceased to be! It's expired and gone to meet its maker! It's a stiff! ...All kidding aside, I had a 53 minute call with RIM's customer service/tech support departments that was so remarkably annoying, that I am sure there is no hope for the company or its products."

Do you agree? Can a tech company that stops providing decent customer service survive?


I don't think they can. Support is a major part of a product like BB. It would probably have been their only saving grace given that innovation and service went out the window a few years back.



Re: Rim is a sad story

ProfR
6/5/2012 9:43:31 AM
Noreen, If a company like RIM has consistently bad customer service, then I think they are doomed. This is especially true in the business market since these customers will complain long and hard if they do not get good service. Most companies also have contracts that cover how support is suppose to work for them - so there may be penalties if there are ongoing issues here.



Re: Rim is a sad story

ProfR
6/5/2012 9:45:15 AM
TelecomFreq,



Rim also has good relationships with a lot of business and government customers. This may also be of value to some other companies.


ProfR,

I see that falling off. more and more companies are moving away from BB for corp email. Many are moving to a BYOD model as well. I have seen this move within my own company, which was strongly invested in BB as well as others.

Two years ago I might have thought that they that was a selling point, but today I think its too late.


Re: Rim is a sad story

cat tail
6/5/2012 10:43:44 AM
I can't see those relationships as enough leverage to induce a buyer to a failing company.


The failure of customer service to address the problem Shelly Palmer noted in his post is, in fact, the sign that the end is near. There was a time when RIM was all about solutions and answers. Now it's just part of the problem.


Re: Rim is a sad story

Tenacious
6/5/2012 11:22:18 AM
RIMM shares have plunged 74% over the past twelve months. Blackberry 10 isn't going to be enough to save the company.


I agree Tenacious. I really thought RIM was going to make a comeback and I was really looking forward to Blackberry 10. But it looks like, as you stated, that won't be enough to salvage the brand.


Re: Rim is a sad story

Tenacious
6/7/2012 8:02:04 AM
Do you think RIM would have fared better by remaining focused on its core customers instead of trying to compete with Apple and other smartphone makers? In other words, would its serious phone platform have differentiated it enough to keep it viable with a loyal albeit limited customer base?


Some people think RIM has a shred of hope if it could open up its development platform to become the most opensourced phonemaker. But I still think the time has passed.


Re: Rim is a sad story

cat tail
6/7/2012 8:18:18 AM
Forget about it. RIM has what? 10% of the market? It's an iPhone/android world now.


Re: Rim is a sad story

yalanand
6/24/2012 8:37:54 AM
It's an iPhone/android world now.

@cat tail, dont forget windows 8. With the launch of "surface tablet" microsoft has made its intention clear to compete with Android/iPhone tablets.


Re: Rim is a sad story

Value Hiker
6/7/2012 12:54:15 PM
@Tenacious. Even RIMM focused only on its enterprise business, totally avoided the consumer business, it won't save its life. Yeah, RIMM will be in better shape now, at least financially, but in the long run, it will still lose.

Actually between 2009-2011, Nokia adopted the strategy by focusing on low end phone market in developing countries. It worked for several quarters, but at the end, Nokia still lost the low to middle end market.

In technical world, winners take all. Playing Ostrich only give you a false sense of security.


Image may not be EVERYTHING but it is SOMETHING! Let's remember the "cool" factor...or in RIM's case, the lack thereof. In this world where personal branding reigns supreme and people buy Apple products even though they AREN'T better, what does it say about you to be buying a new Blackberry???

I rest my case!




Re: Rim is a sad story

mInvestor
6/10/2012 9:44:55 AM
@Value Hiker,

From investors point of view, I'd rather agree on Tenacious' suggestion "RIMM shall focus on enterprise business, and cut off its consumer devision to save cost". The strategy may even not save RIMM, but it will gain some time for RIMM for even a better sale.




Re: Rim is a sad story

Tenacious
6/12/2012 12:01:55 PM
How far it has fallen:

RIM was once Canada's most valuable company, with a market value of $83-billion in June 2008, but the stock has plummeted, from over $140 a share to around $10.

And its US share of the smartphone market belly-flopped from 44% in 2009 to 10% in 2011, according to market researcher NPD Group.


Re: Rim is a sad story

cat tail
6/12/2012 12:19:03 PM
Remember when Obama made the Blackberry look so cool?
Re: Rim is a sad story

cat tail
6/12/2012 12:19:22 PM
Remember when Obama was cool?


Re: Rim is a sad story

Tenacious
6/12/2012 12:28:14 PM
Funny observation Cat Tail. I can vaguely remember but the image is fading.


Re: Rim is a sad story

mInvestor
6/13/2012 4:57:01 PM
@cat tail,

Nice one, LOL.




Re: Rim is a sad story

yalanand
6/24/2012 8:45:33 AM
Do you think RIM would have fared better by remaining focused on its core customers instead of trying to compete with Apple and other smartphone makers?

@Tenacious, I dont think it would have helped much. I think the only option that RIM had was to make android apps compatible to RIM so that people who wanted android OS could have bought RIM handsets.


Nokia/RIM

driven
6/5/2012 11:30:37 AM
Do you think Nokia is in a better position because of the relationship with Microsoft, or are they both doomed?


Nokia's Windows Mobile phone turned heads (to some extent) at CES in January and this particular line of phones has not been on the market that long. I've written elsewhere about Nokia and Microsoft trying to coax app developers to populate this platform. I don't have any sales numbers in front of me but in short it's difficult to lure the public away from the iPhone vs. Android choice.

Talking with Bob Rosenberg, he tends to emphasize the software/apps as the backbone of what people are after. The hardware, while necessary to deliver the apps, can be somewhat secondary if the software doesn't excite people.


I remember when apps were something you ate before dinner.



Re: Nokia/RIM

ProfR
6/5/2012 1:34:21 PM
I think it also may be too late for RIM. But what if they concentrated on having the most/best business applications? Is there a space for a business smartphone?


@ProfR,

I don't think a case can be made at this point, with everything really being driven by app development not hardware development it seems RIM missed the boat and are now too far behind the curve to catch up.



Re: Nokia/RIM

ProfR
6/6/2012 7:16:48 AM
TelecomFreq,



I think you are right. There may be no market space left for RIM.


So thats why my Blackberry is trembling

icebreaker1975
6/5/2012 12:21:23 PM
I really thought that RIM was going to make a comeback. After the fiasco last year (or was it earlier this year) with all of their service being down, and them awardiing customers with horrible "door prizes" in the form of useless apps("Bubble Bash 2" serioulsy RIM...seriously?!?), I though they would right the ship and make a roaring comeback with the BB 10. But alas, to no avail, my faith has been shattered, and it looks like I am going to have to switch over all of my devices to Android-based technology. I have a BB Torch (business) and an HTC Inspire 4G (personal) and the Android phone far outpaces my BB.


No, in 10 minutes it's history. At 4 clock I'm a dinosaur!

Value Hiker
6/5/2012 1:18:27 PM
During the past five years, we saw the rollercoast ride of hightech companies in the mobile industry: Apple, Motorola, Nokia, HTC, Samsung, and of course RIMM. I slowly realize why Mr. Buffet dislikes the idea of investing in high tech industry.

Five years ago, Apple just started to learn how to build a cell phone (Remember the failed Moto ROCK?), Samsung was such a small player, that nobody paid attention to it. The mobile industry was ruled by old stalwarts like Nokia, Motorola, Sony-Ericsson, and new kids in the playground like RIMM, Palm, etc.

In 2007, Apple shook the whole industry with the iPhone, and two year later, Google cooperated with Motorola to release the first Android phone (Yeh, I knew HTC is the First kid in the Android playground, but it made little splash in the market).

Fast forward to current time, the mobile phone industry was dominated by two guys, Apple and Samsung (aided by Android). Other players are either dead (Palm) or dying (RIMM and Nokia) , or just surviviing (HTC, Motorola, etc)

If either Nokia or RIMM adopted Android in 2009, they had the potential of being at the position of today's Samsung in either consumer or enterprise market. But history does not take assumption. It is too late for both companies to do anything now

The moral of the whole story: it is hard to find a hightech company with a durable moat. Investors with long term goal shall be very careful to put money in high tech field unless you are Philip Fisher, or Claude Shannon.


service

AskAsa
6/6/2012 9:34:25 AM
Last years international service interuption was the beginning of the end for BB


Re: service

Dex
6/6/2012 10:41:34 AM
Yes, it made a lot of people I know reassess their commitment to BBs.


Re: service

driven
6/6/2012 10:48:21 AM
Once you sample anything other than a Blackberry, you wonder why it took you so long to get rid of the old technology.


Re: service

cat tail
6/6/2012 11:29:19 AM
As much as I hate to see a company fail, I hate it even more when a company gets complacent and expects to have customers forever without offering them any improvements or incentives to stay.


Ah, like that once cozy restaurant that fails to renovate or change the menu. After a while, it's just a greasy spoon. RIM is just a has-been company.


Loss in real value

tokyogai
6/6/2012 1:09:44 PM
As sales continue to decline, the more worrying trend is that the mesaging service is also declining. Many feel that the number of users is getting close to goimng below critical mass. This is one of the key values fo the company if it is to be acquired. Loss of this asset will speed the decline.



CrackBerry gets Cracked!!

back2basicz
6/9/2012 8:08:39 AM
Jao,

I picked this great chart from BI

http://www.businessinsider.com/the-future-of-mobile-deck-2012-3

Crackberry gets cracked Big-time!!!

Its funny that most guys talk about in the Connsumer Sector and the lack of RIM's position here.

They are extremely big in the Consumer space in India behind the Market leader-Samsung.

Check this out

http://www.youtube.com/watch?v=cUoFThthElc

They also have a snazzy markerting campaign on ;having roped in one of the countries Biggest Movie Stars & targetting today's kids bigtime.

http://www.youtube.com/watch?v=noP8fn7qEco

http://www.youtube.com/watch?v=_4gNWXUBcEM

All the biggest TV soap stars all use RIM phones.So its not RIM has ZERO visibility in India.

I just feel like RIM have totally vacated the smartphone space in North America.They need to refocus big-time.

Regards

Ashish.














The blogs and comments posted on Investor Uprising do not reflect the views of Investor Uprising, PRNewswire, or its sponsors. Investor Uprising, PRNewswire, and its sponsors do not assume responsibility for any comments, claims, or opinions made by authors and bloggers. They are no substitute for your own research and should not be relied upon for trading or any other purpose.



Telecom-equipment maker Ciena is a stock traderís dream, as long as the timing is correct.
The FTC is offering a $50,000 cash prize to the person or group that can come up with a solution to those annoying robocalls.
Akamai is in the middle of four significant tech trends.
John Malone of Liberty Media will be taking over Sirius XM satellite radio when the existing CEO Mel Karmazin steps down. What's it mean?
Demand for students of the humanities exists, despite widespread aspersions on the discipline.
Resources to help you become a better investor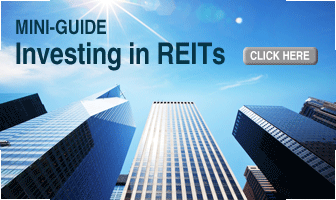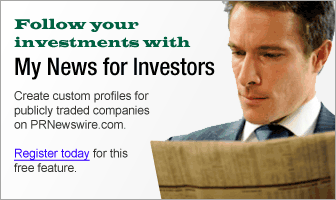 Investor Uprising on Twitter




25 market-moving companies we're tracking