On Saturday, I was the first customer at the auto shop. The guy behind the counter gave me the remote for the TV in the waiting room. He said I could pick whatever TV channel I liked best. It was already on and set to some kind of continuous auto parts commercial.

Agree with Marvin on this one. If TV dropped to 3-days-a-week life would be better.

I turned the TV off.

PC


@PC, I think the better model here would be to shut down tradional format TV all together and just have everything be accessed via an on demand platform. that way you just thumb through the content until you find something you want, and you never have to worry about seeing some lame "reality" show as you flip through the channels...



@TelecomFreq,

It seems to be happening already. Ratings for the traditional networks have been in a long decline. And people are spending more of their viewing time with on-demand content. Either in TV-format DVR or Internet-format downloading.

PC


It has been moving in that direction, but not there 100% yet, but while we are talking about letting media cut back we might as well suggest to the TV networks they dont wast the time. The downside is that advertisers would not like that, and the only thing that woudl be cheap enough to produce would be reality shows.



Re: TV goes dark

ProfR
6/19/2012 8:24:44 AM
TelecomFreq,

I do think we are moving to an on demand model for TV shows and movies. If that happens some "networks" and "shows" will disappear because no one will want to pay for them. However, the cable TV companies are still clinging to broadcast TV as it is. They need to look at new business models.


ProfR,

Advertising on TV is changing, most product placement and logo sponosors are the way things are moving as TV moves away from its traditional formate. Since more viewers are watching either on DVR or on demand where ads are skipped that medium is quickly becoming useless.



Re: TV goes dark

ProfR
6/20/2012 9:32:06 AM
TelecomFreq, Yes, ads are changing. However, Cable Cos will still not unbundle their station packages or allow you to only buy a few TV shows. I think they should start unbundling to appeal to more customers.


ProfR, The reasons that cable companies are unable to unbundle there video offerings has more to do with how they are sold the video. Many times when they buy the rights to a popular channel they are also required to carry many more not so popular channels owned by the same network. Not all channels are like that, but enough are where it would not be possible or cost effective to offer individual channels to customers.



Re: TV goes dark

ProfR
6/20/2012 2:59:43 PM
TelecomFreq,

I know that is what happens today. However, as the number of cable subs continues to fall, they cable cos need to have a different discussion with the networks and channel owners. They need to talk about the benefits of unbundling.



Spin

ProfR
6/20/2012 3:01:25 PM
Ah - that is a good question. If the news is bad, then you need to put the best light on the news that you can. Not sure who really does that - maybe some combination of Marketing and Business Executives.


ProfR,

your right, that conversation needs to happen, but given the way business seems to be done when it comes to negotiations between service providers and networks, the model will have to be all but dead before the networks are willing to revisit the issue, and even then it will take several failed tries before they come to an agrement.

But no one look at web content sneaking up behind them.....


So, we need someone like Apple to break this stupid combined sale. Now we don't need to buy a whole album to just get one song we love, all thanks to Apple. Maybe Netflix is a good candidate to break this kind of combined sale


@Value Hiker,

Netflix has had their own issues when dealing with content providers, so I don't see them being the front runner here, unless things change for them. and live TV really doesnt fit their model right now anyway, it would require a big change to make that happen for them.

Apple and their Apple TV product might be a good choice if it were to take off, as would Google, but it is looking more and more like Google TV will be dead in the water before too long.




Apple TV has been around for quite a while, and it was not well receipted by consumers. I won't rule out Google yet, especially considering their acquisition of Motorola Mobility. MMI is the number 1 set top box seller in this country, it shall help Google to gain some footage.


The first try at Apple TV was a flat out fail, but the future of its newest form has yet to be seen.

As for Google, they are already looking to sell off the set top box section of the Moto Mobility deal, they dont see that segment of the market as the right fit for Google TV. they want to be right in the TV or the software on a 3rd part OTT device.


I am not sure that Google will sell the set-top box business, it is a good business that Cisco paid a lot to get in the playground. Google was rumored before that it will keep MMI's patents and sell the whole hardware division. Now it turns out Google kept the MMI hardware group.


Set-top is not a bad business but for Google it would not really mesh with their Google TV platform. I think that Google will offload that part of the business as quickly as they can. to get Google TV intergrated with the current Moto set top box platform it would require a lot of investment in engineering that I dont think will end up being worth it.


Google needs to spend lot of money to integrate its TV with MMI settop box. But I think it will be more cost effective than starting everything from scratch. At least, the new integrated product has huge ready customer base. MMI is strong at hardware, even its software is really weak (Moto Blur, yak). On the other hand Google is very strong at software, but unproving on its hardware design strength.


I really think it will be easier for them to just focus on the software side of it, and then let the TV makers worry about the hardware side. much the same way they do with phones and the Android platform.


Vertical integration is the trend now. Even Microsoft is making touch pad at the risk of alienatng vendor like dell, hp. I am not sure this trend is a herd reaction or not, every one tries to clone Apple's success, forgetting Apple is such an unique company, that is hard to copy.


Re: TV goes dark

yalanand
6/23/2012 4:40:16 AM
Even Microsoft is making touch pad at the risk of alienatng vendor like dell, hp.

@Value Hiker, I think success of apple forced microsoft to opt for vertical integration. It would be interesting to see the response of the hardware vendors like HP and Dell which are already reporting poor results because of poor PC sales.


Like Google, Microsoft won't hesitate to sacrifice its former allies when there is an conflict of interests. Business is business.


Re: TV goes dark

yalanand
6/23/2012 4:43:56 AM
much the same way they do with phones and the Android platform.

@TelecomFreq, but google bought Motorola so that it can build its own handset. So this shows that google favour vertical integration strategy rather than just concentrate on the software aspects of it.


What would we do?

tokyogai
6/18/2012 9:42:53 AM
What would we do if the internet went dark? You would not be able to watch TV on your toothbrush so you would have to just brush your teeth- ( how boring). Maybe the solution is to really understand what your customers want and give it to them. There is no point in putting news on a paper unless people want to read it. Maybe if the print form had more depth or some distinguishing feature vs the digital copy then people might want to see it. I think the marketplace is really about being the best at giving people what they want.



The good ones don't go dark

Fred Goodman
6/18/2012 3:16:19 PM
I wonder if there is any relationship at all between the success of a medium and the quality of its presentation, the need if fills or its content. For news outlets I wonder if longevity has anything to do with its bias or even its outright lying. Perhaps the New Orleans paper did not fill the bill for content or perhaps its bias was too obvious.

I wonder, for example, why CNN is dying on the vine and FOX is flourishing. Could it have anything to do with the fact that FOX, a conservative outlet, features Bob Beckel a noted liberal hack and Juan Williams (ditto) while CNN and MSNBC try to get by with a "Conservative" like David Brooks who is as conservative as the President.

Further, I wonder why Rush Limbaugh is in his 25th year while Bill Press lasted 1 year in talk radio and even Bill O'Reilly couldn't make a go of it. Then there's Greta Van Susteren, a former CNN Liberal who migrated to FOX and is an excellent addition. She is honest, probing and fair. See what you think of her.


Perhaps the publisher had just squeezed all the blood he could from the writers and editors. People in new Orleans loved that paper and readership was strong.



Re: The good ones don't go dark

Fred Goodman
6/18/2012 7:40:09 PM
If I had a publication that was loved by the readers I would ask my advertisers and readers to pay more and they surely would. I certainly would not change the daily into something they for which they are likely to have less love and interest. So I think we must conclude that either the management is not knowledgable or the readership is not as much in love as you think.


Readership has declined in the past five years as population in New Orleans fell. But the residents that remain are loyal readers. In a typical week, The Times-Picayune reaches a majority of adults in all age groups and has great reach among upscale demographic groups.

5 Weekday/1 Sunday Readership
• All Adults - 75%

• Adults by Age
– Age 18-24: 67%
– Age 25-34: 57%
– Age 35-44: 71%
– Age 45-54: 82%
– Age 55+: 85%

• Upscale Demographic Groups
– $50,000 - $74,999 Household Income - 81%
– $75,000+ Household Income: 77%
– Executive/Managerial/Professional: 76%
– College Educated: 75%
– Home Owners: 78%

---
Over 4 Sundays, a majority of adults in all age groups are reached and coverage of upscale demographic groups is equally impressive.

4 Sunday Readership
• All Adults - 72%

• Adults by Age
– Age 18-24: 55%
– Age 25-34: 61%
– Age 35-44: 69%
– Age 45-54: 77%
– Age 55+: 82%

• Upscale Demographic Groups
– $50,000 - $74,999 Household Income - 78%
– $75,000+ Household Income: 73%
– Executive/Managerial/Professional: 72%
– College Educated: 72%
– Home Owners: 77%



Scarborough Research October 2010 – September 2011 Jefferson, Orleans, St. Tammany, St. Charles, St. John the Baptist and St. Bernard Parishes



Re: The good ones don't go dark

Fred Goodman
6/18/2012 10:07:31 PM
Great! So why not increase income by raising advertising and subscriptions? If they can't then perhaps they should cut publication to four times a week and then go out of business when that fails.

An alternative could be to ask NPR to support them, we know how well that works.

In LA the Times has faced the problem squarely by reducing the font size and the size of the page. It's gotten so bad that my cockatoo has to wear reading glasses to know where to aim.



Re: The good ones don't go dark

Ted Faraone
6/19/2012 12:48:29 AM
Fred, my boy, you are one of the most negative people I have ever encountered online. One of these days if you hava a positive thought to share, I do so hope that you will share it with me. All good wishes, Ted.



Re: The good ones don't go dark

Fred Goodman
6/19/2012 1:01:24 AM
I positively want to thank you Ted, my friend, for sharing that general and nonspecific negative thought about me with me. It certainly will help me in my efforts to improve myself to your liking.


Re: The good ones don't go dark

Dex
6/19/2012 7:11:38 AM
Let me be specific then. Ted, see if you agree: pompous, arrogant, rude, unwilling to consider alternate points of view, mean, demeaning, insulting. Did I already say arrogant?



Re: The good ones don't go dark

Fred Goodman
6/19/2012 12:22:10 PM
@Dex,

If I disagree with someone's opinion and think it worthwhile to comment, I try to be specific in my criticism rather than hurl invectives. You seem to prefer to send meaningless empty insults that add nothing to the knowledge of anyone reading them and cast you in their light.

If you want a specific illustration of your failure to live up to that practice, reread the post you directed to me. Or go back and read the one in which you generalized about me being too political. That statement of yours simply was a reaction to my holding a different view from yours, but added nothing to the discussion other than your inability to counter mine.

Have a good life Dex.



Marvin,



I don't know if the BBC Home Service still does it, but back in the day, there used to be dead air between programs is they did not fill the allotted time. This was never the case in America except that stations used to go dark around midnght or 2 am up until around 1980. They'd shut down until about 6 am. I still remember the test patterns I saw as a kid waiting for the Saturday morning cartoons to come on.



Perhaps, as Giuseppe Verdi said of Richard Wagner's music, "Torniamo al antico. Sara un progresso."



Ted.



Ah yes, and very soon we will go back to a time when Ted Faraone had no pulpit. That will certainly be a step forward. Addio.





The blogs and comments posted on Investor Uprising do not reflect the views of Investor Uprising, PRNewswire, or its sponsors. Investor Uprising, PRNewswire, and its sponsors do not assume responsibility for any comments, claims, or opinions made by authors and bloggers. They are no substitute for your own research and should not be relied upon for trading or any other purpose.



Telecom-equipment maker Ciena is a stock traderís dream, as long as the timing is correct.
The FTC is offering a $50,000 cash prize to the person or group that can come up with a solution to those annoying robocalls.
Akamai is in the middle of four significant tech trends.
John Malone of Liberty Media will be taking over Sirius XM satellite radio when the existing CEO Mel Karmazin steps down. What's it mean?
Demand for students of the humanities exists, despite widespread aspersions on the discipline.
Resources to help you become a better investor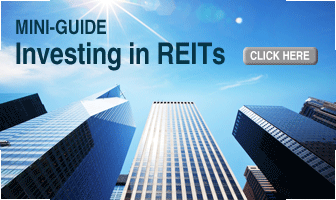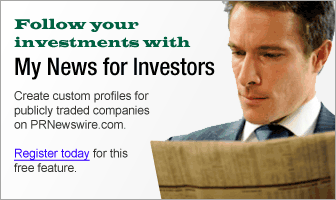 Investor Uprising on Twitter




25 market-moving companies we're tracking